In a sort of farewell tour, this week will see a series of Things Violet Likes exhibits as I feature some of the many items in my Etsy favorites!
Things Violet Likes
This print is part of Jenna Newton's Automatic Drawing series, which allows for the associative process of spontaneous mark-making. The result is organic, abstract, and wonderfully pleasing.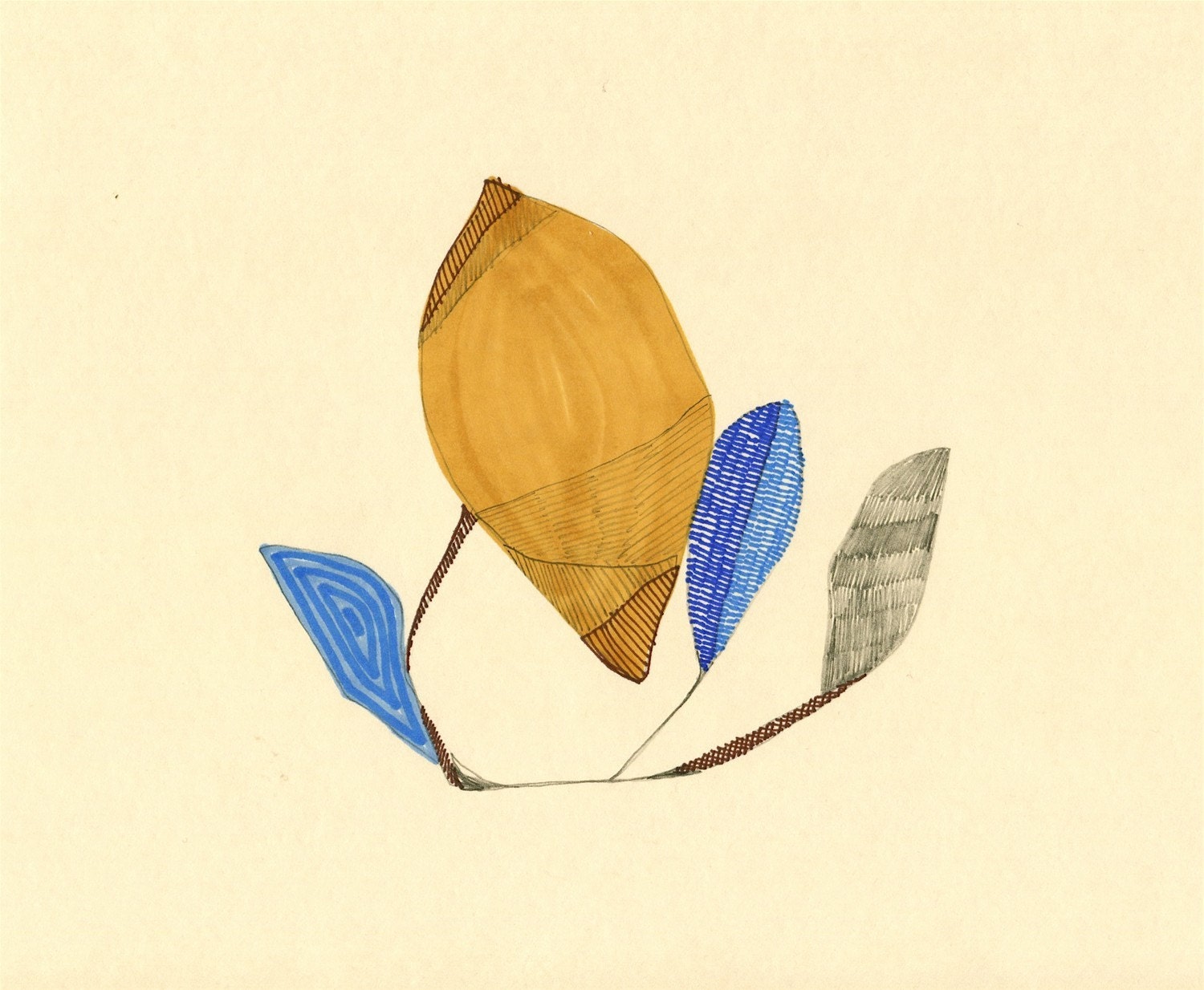 Forgotten Beauty loves to capture images of urban decay. In her capable hands, an abandoned Victorian era building because a surreal landscape filled with shadows and texture.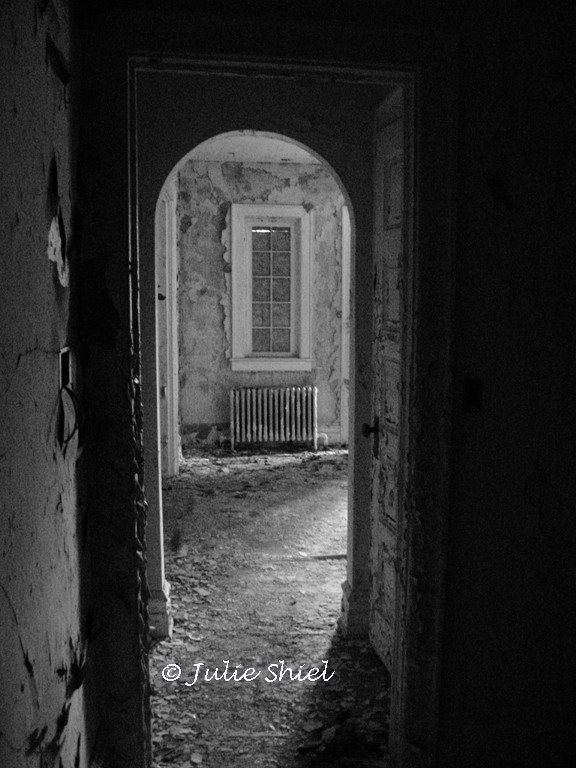 Frosted lavender glass becomes a canvas for an engraved Tree of Life at Creative Art and Soul. Filled with deep purple and magenta, this would make a thoughtful Mother's Day gift.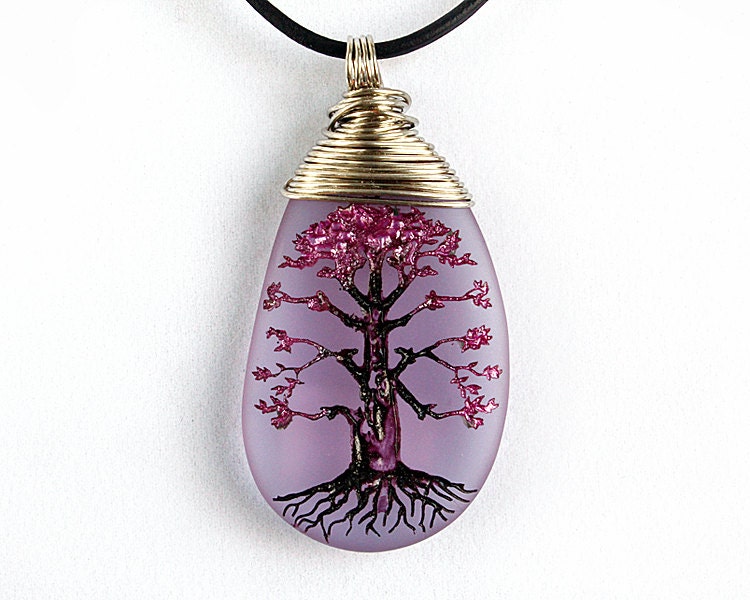 The flowing lines of the ampersand inspired Ello Lovey to draw a pen and ink version made of feathers and leaves. I like this bright mustard background, but you can also choose mint or taupe.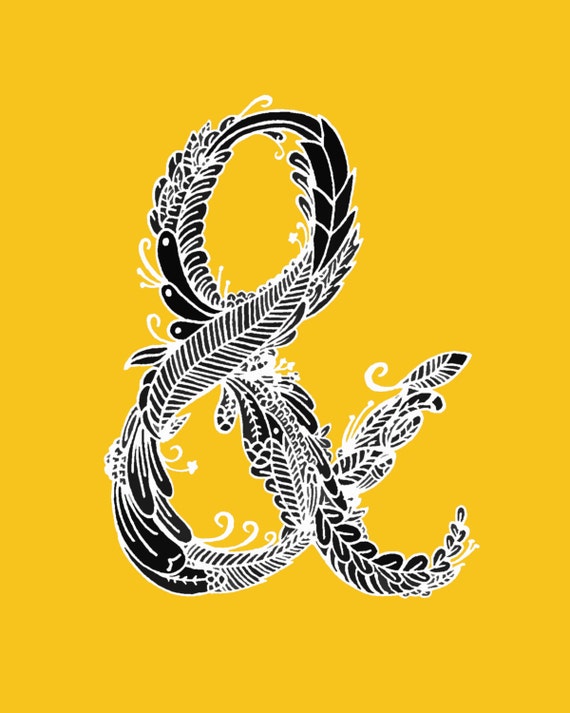 Delicate flowers fashioned from leather add a lovely rustic feel to this bracelet. Agate Christina used rich, warm colors for a piece that's the perfect accent to jeans and a tee.


Nothing dresses up your table like fancy salt and pepper shakers and this vintage pair from Jean's Finds is a perfect example. Less than an inch and a half tall, each one is adorned with a repeating gold art deco pattern.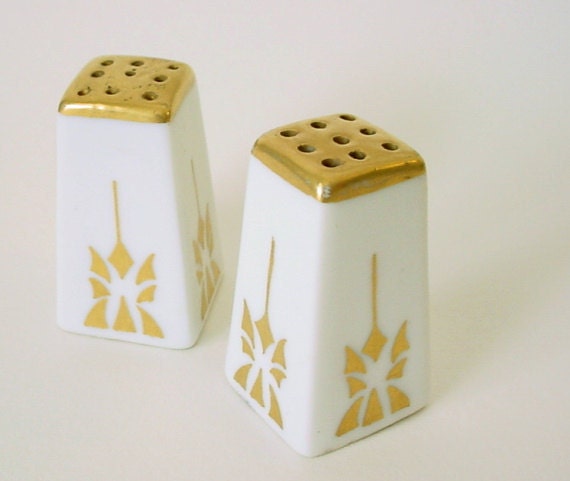 The Rogue and The Wolf is filled with vibrant and playful jewelry that's just off the beaten path. Shown here gold plated, this minimalist cat ear ring is also available in bronze, steel, and lightweight colorful plastic.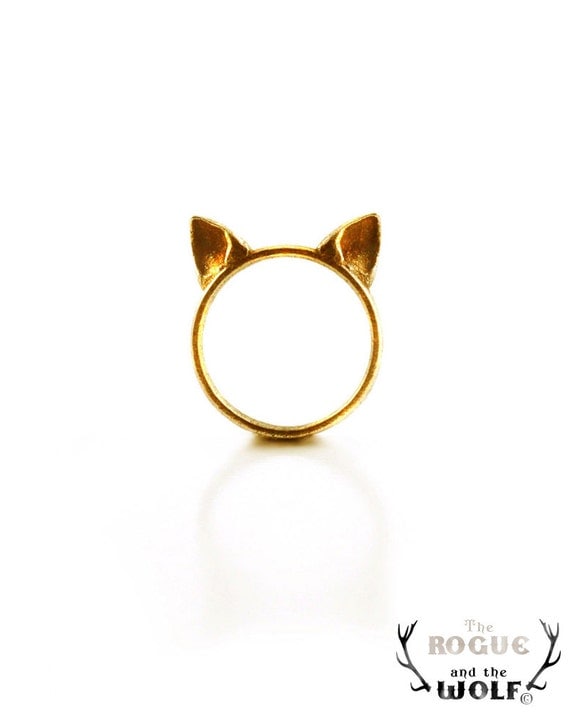 Happy Stalking!
Curator V.