Update: Congrats to commenter #5, Heidi! Thank you Beth, for sharing your time and talent with us!

After a lengthy career in the financial world, Beth needed a creative outlet. A single course in kiln formed glass got her hooked and BPR Designs was born. You may recognize her contemporary glass soap dishes, which come in all sorts of bright color combinations.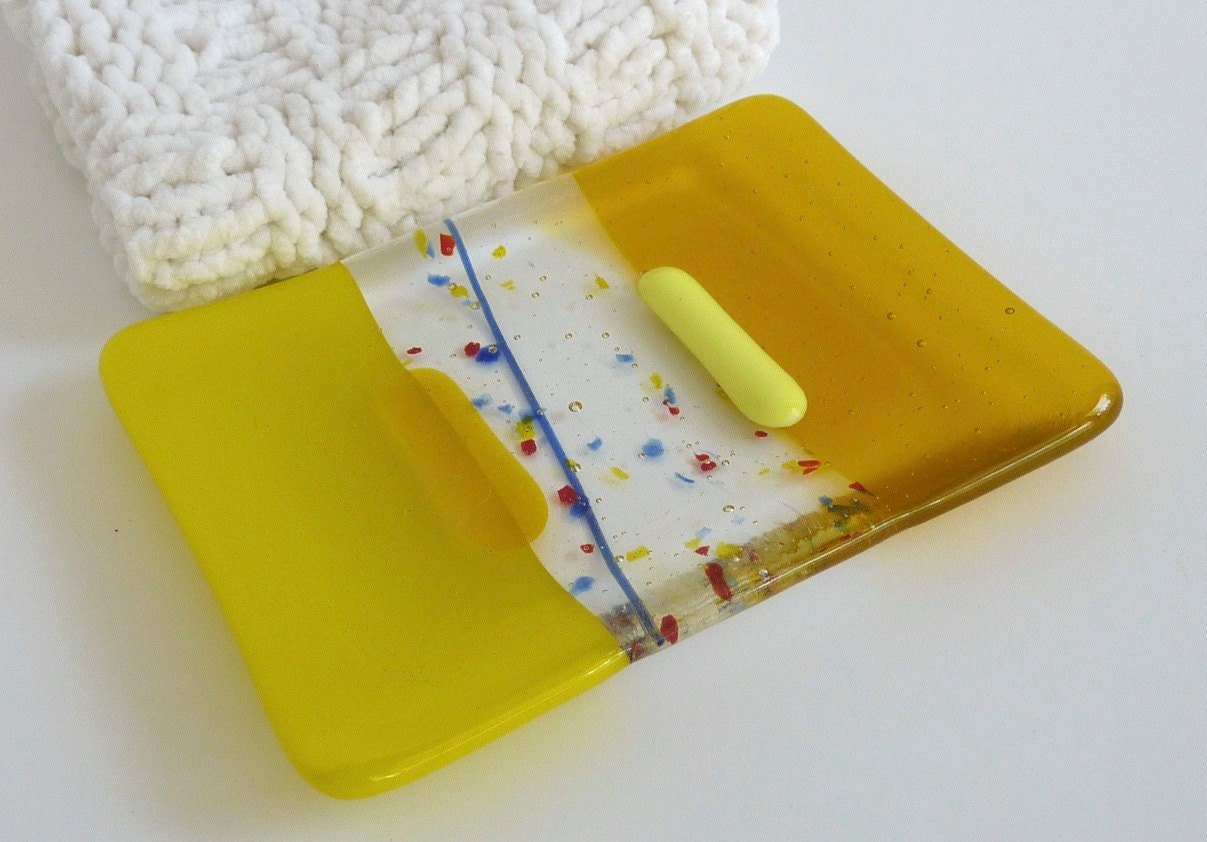 Over the years that I've been familiar with Beth's work, I've seen it evolve as she plays with techniques and explores new products. I love her current selection of imprinted glass which gives a single color of glass lovely depth and texture from a natural source like a fern frond or turtle shell.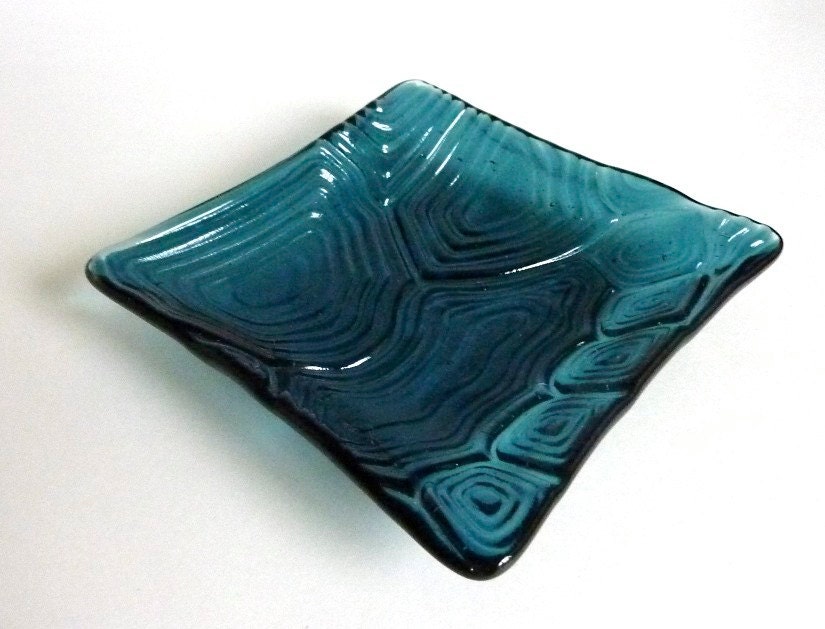 I'm also a fan of her clever pocket vases which are an easy way to add a bloom or two to your home. The glass pocket holds just enough water to keep them fresh while two magnets on the back let you pop it on your fridge.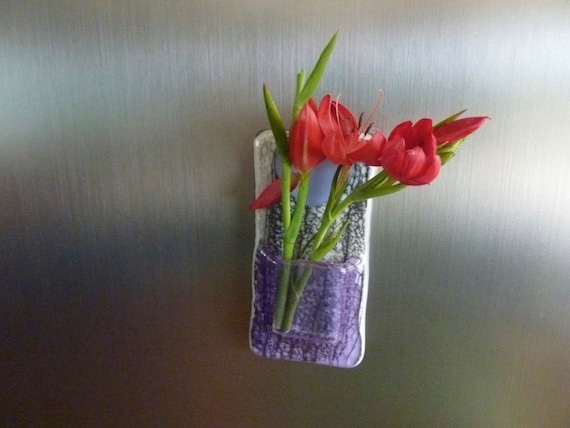 For the jewelry lover, Beth now has a line of pendants and earrings. The range of hues here, formed when the two colors of glass collide, result in a piece that brings to mind an abstract landscape painting.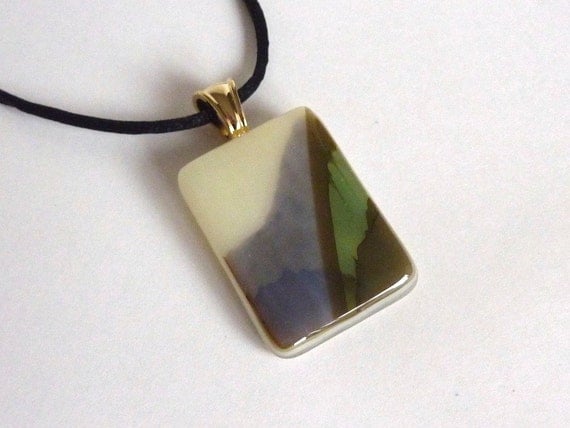 This opaque white glass rectangular dish is the perfect size for serving snacks or storing keys. With a rainbow of colorful hearts fused right in its center, I could happily display it as is.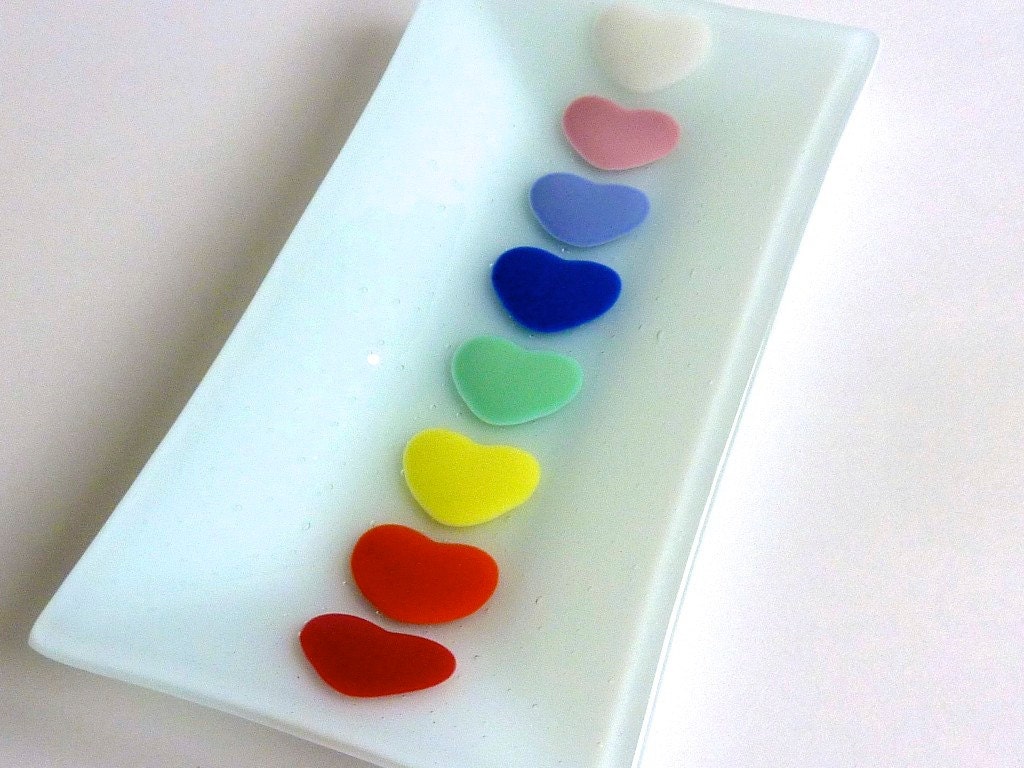 Curator V: You went from being a finance executive to a glass artist. How did that come about?
I worked in Finance for many years doing mainly "left-brain" activities and needed a creative outlet to exercise the rest of my soul! Several years ago I took a community ed class at my local Community College and I fell in love with kiln-formed glass. Once I retired from my Finance career I had time to really explore that work and I quickly knew that I wanted my own kiln so that I could play with glass whenever I wanted! And once I had a kiln, I have never looked back!
Curator V: What is it you like about working with glass?
There are so many things I love about glass! How it feels, all the colors that I have to work with! And it is somewhat unpredictable, so there are time it just does what it wants to do in the kiln — not what I wanted it to do! Every time I open the kiln there could be a surprise. They are not always happy ones, but then there are times that magic happens!
Curator V: How has your work changed over time? Have you developed different products or techniques?
I think that my work has broadened over time. At first, I loved the idea of creating beautiful things that had a function (dishes, plates, bowls, etc.) — sort of keeping both that right and left brain happy thing. Now I am equally willing to try new things and take risks just to make something beautiful. Not everything works that I try, but that is the nature of art. My soap dishes are the first product that I developed my own technique for. I still love making them and I am always trying to come up with new designs that will be appealing. And I love to take classes to learn new techniques and see how I might be able to use them in my own work — either to improve my current processes or come up with a new product.
Curator V: Could you take us through the steps of one of your creations?
All of my work starts with sheet glass. Sometimes I have a specific design drawn out ahead of time and sometimes I just stand at my table and pull out glass from the racks….The glass is cut and the separate pieces are cleaned and assembled in the kiln, layering specifically to get the desired effect. In the case of my woven plates and dishes (see photo), I gather strips of glass in the colors that I want to work with and layer them back and forth across each other on a kiln shelf. The glass is fired once to fuse all the pieces together. If edges need to be smoothed, I may cold work it on my glass grinder and then fire again to polish the edges. Finally, if the item is going to be other than flat, I slump the glass piece in a mold. Many of my items have been fired three or more times by the time they are finished!
Curator V: How does living in Portland inspire you?
Portland is a fabulous community for glass. Bullseye and Uroboros glass are both manufactured here in Portland so we have easy access to so many beautiful materials. And there is a warm and sharing glass artist community here where there are always folks who are willing to help you solve a problem. And finally, as an Oregon native, I don't mind the Portland rain — it makes my garden grow and all that riot of color gives me great inspiration in my work!
Curator V: What can we expect from BPR Designs in the future?
I am never sure what the next big thing will be for me in my work — it might come from a custom request, something beautiful that I see and think "can I make something like that in a kiln?", or just a lightbulb that goes off in the middle of the night! I do love to keep trying new things so there will always be something new and different in my shop!
Beth is giving away one of her signature soap dishes in sleek black and white to complement any decor! To enter, visit BPR Designs then come back here and leave a comment with your favorite item. One winner to be chosen at random Sunday, March 31st.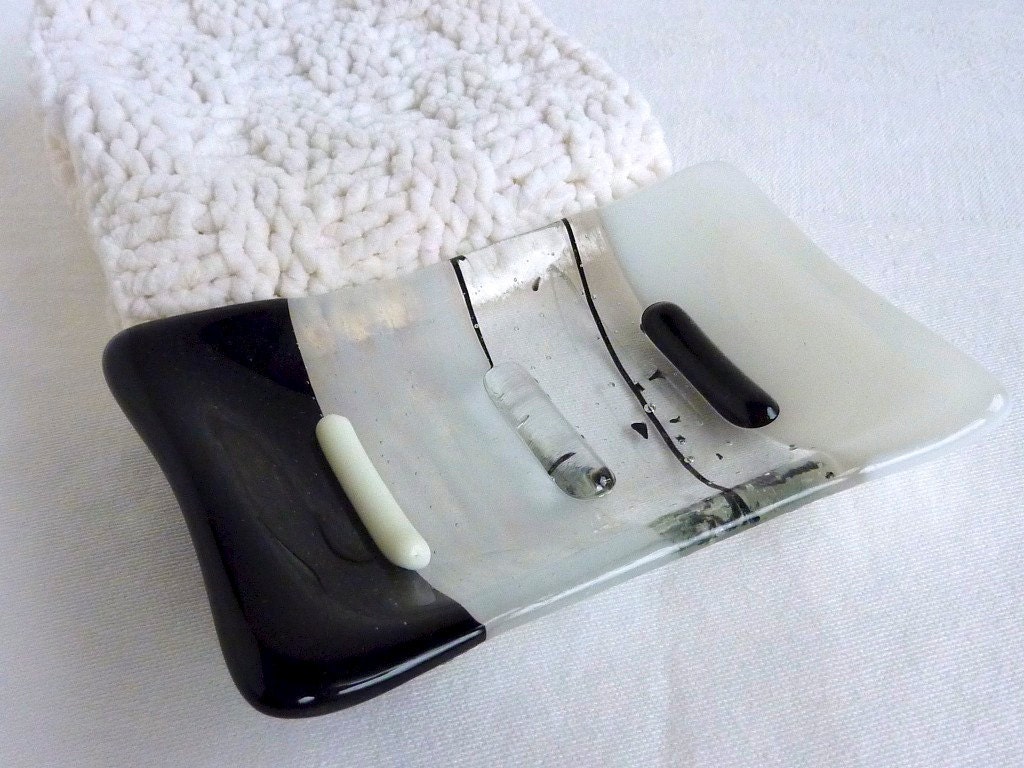 (Reading this via a feed? Here's a direct link to the giveaway.)