Curator V: Please welcome back Chantal from Chantal Loves Vintage as our guest curator today!
I am really pleased to come back and do a guest post on another great vintage theme. This time I have chosen one of my absolute favourite topics.
My vintage theme is Deer. There is something about deer that most vintage hunters will love, they can be classic right through to completely kitsch and I love them all.

Etsy Vintage: Deer
From Fox Ridgenals: These are so cute, and you get a whole family of 7. The wide eyed deer is always so kitsch that you have to love them.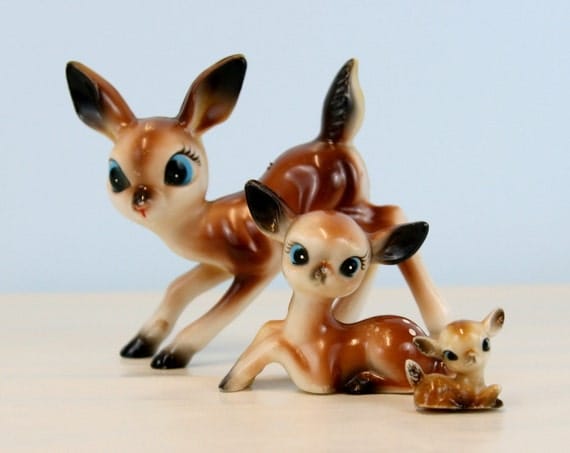 From Freshly Fig: This is amazing. Originally used to carry a perfumed cream inside, which has since been used, you could now put little keepsakes in to carry around with you.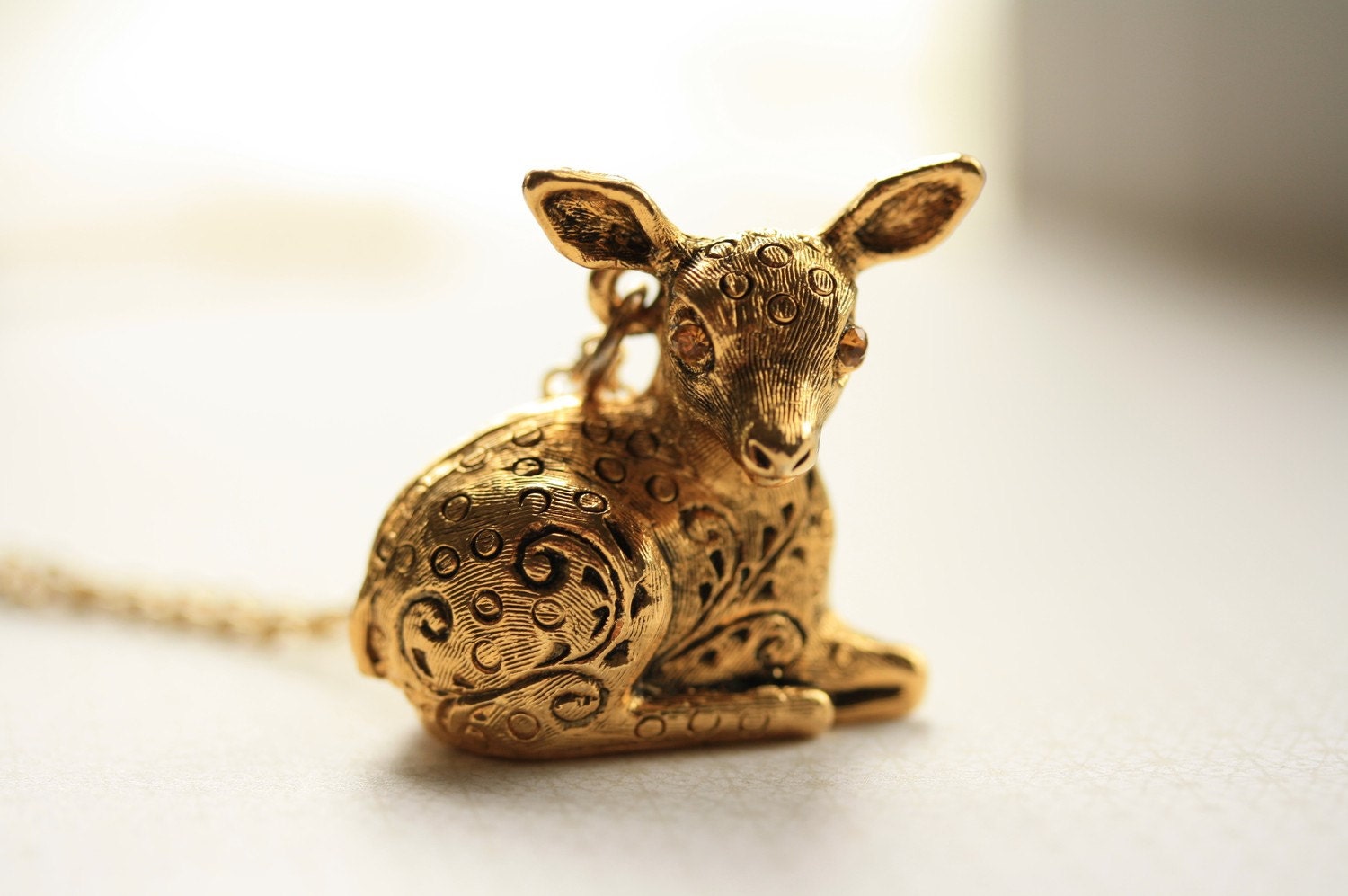 From Viva Viva Vintage: They are even so cute they were used as the logo for Babycham. I do not live very far from the original Babycham factory and am always excited to pass it as they have a huge plastic model of the Babycham deer outside.


From Old Church Store: What could be more kitsch then this? I would love to hang this with a few other deer pictures to make a fantastic grouping.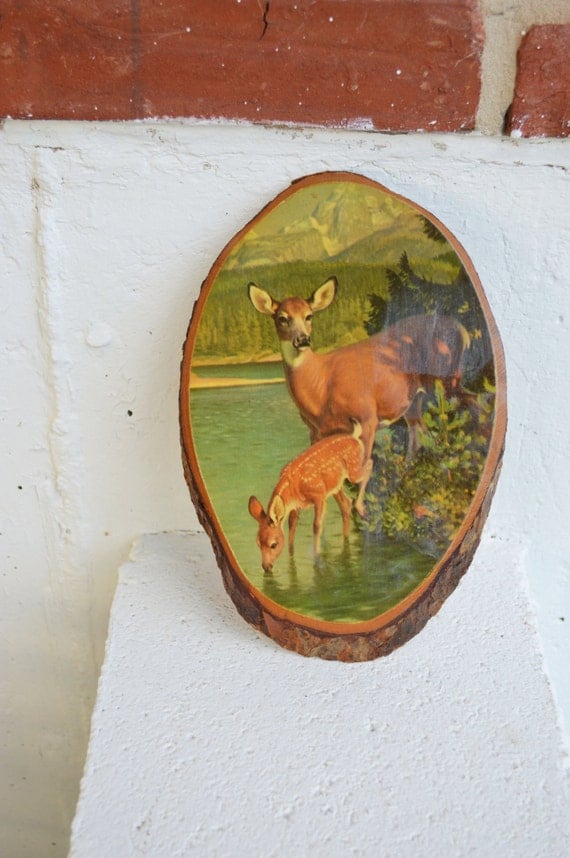 From Look Back Vintage: This little wooden shelf is so sweet. I can imagine a few deer figurines and maybe a couple of trees and in the winter you could add some fake snow!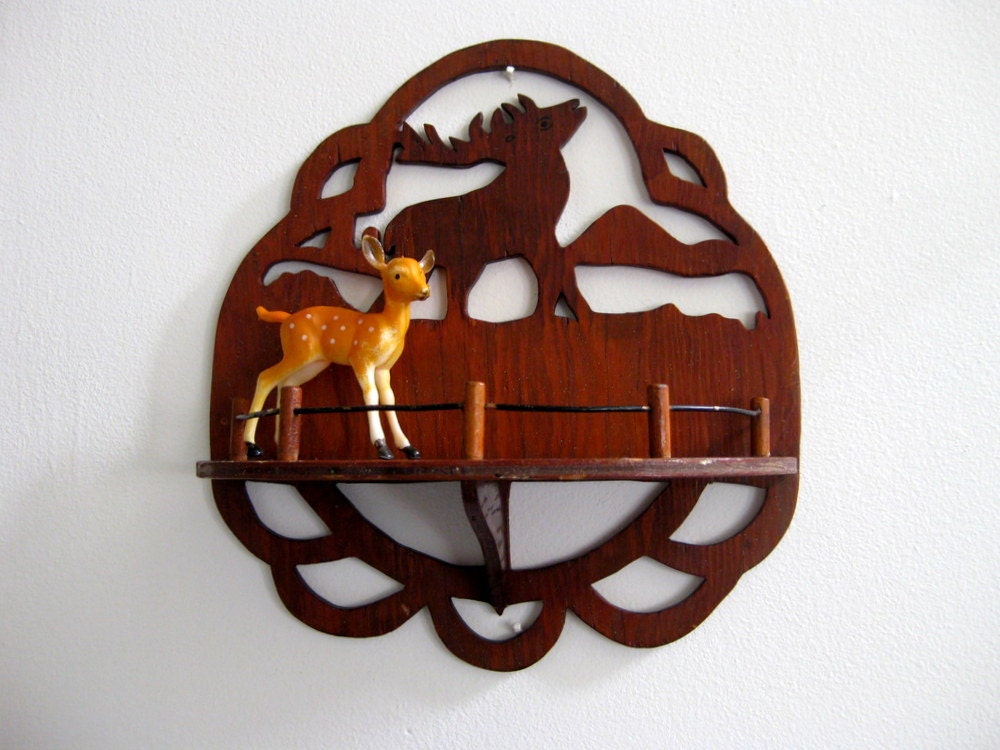 From Amelia Jane Vintage: This is a rather grand looking bowl. Very handsome. I personally wold fill it will my favourite sweets and place it in the middle of the table.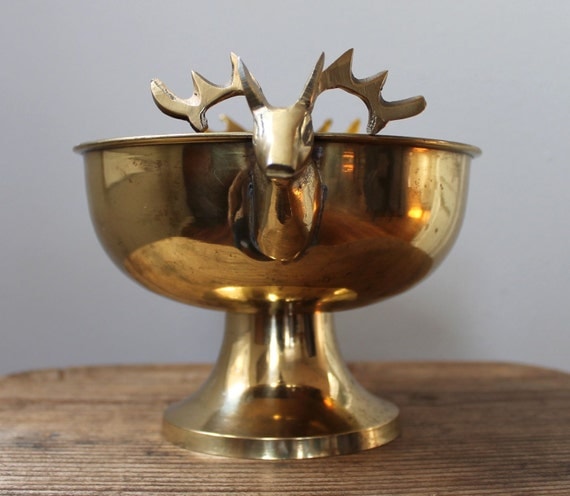 From Lady Kitschener: There's something quite tactile about convex glass, it makes everything look really special and this kitsch stag is no different. We should hang this with the wooden decoupage picture, this could be the start of our deer grouping.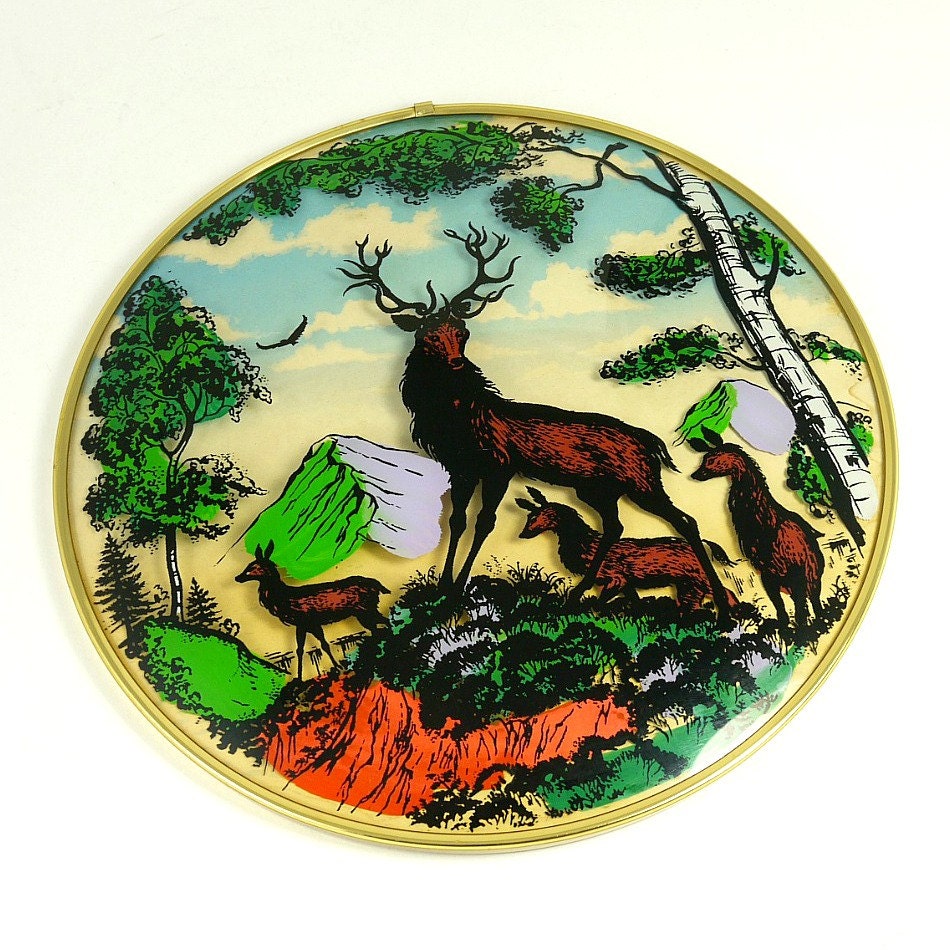 From The Attic Emporium: And now for the dinner table, no table would be complete without a set of deer salt and pepper shakers now would it?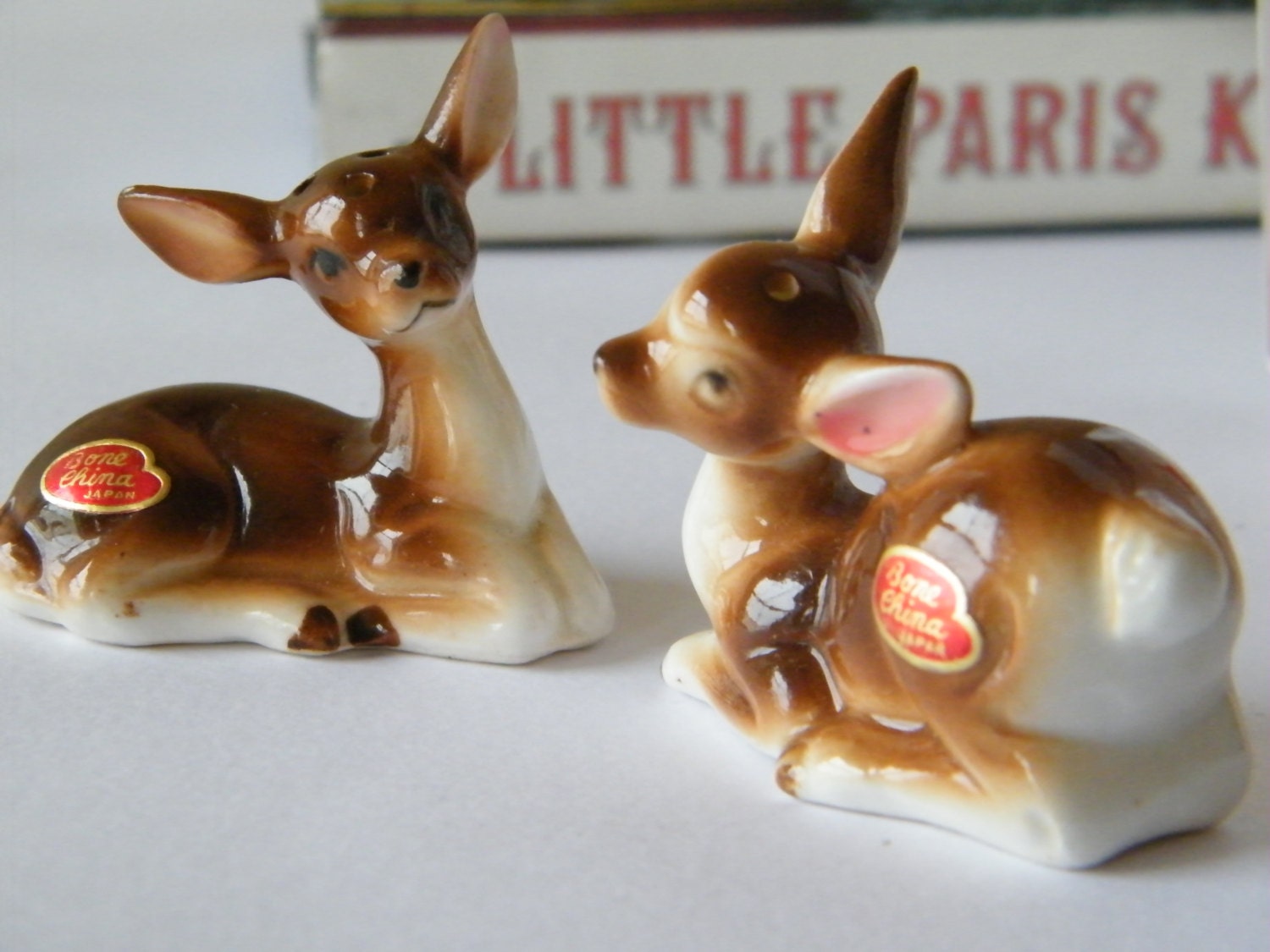 From Rust Belt Threads: I love this pair, they are very regal. I really wish I had a rustic wooden mantelpiece because I think they would look amazing on one.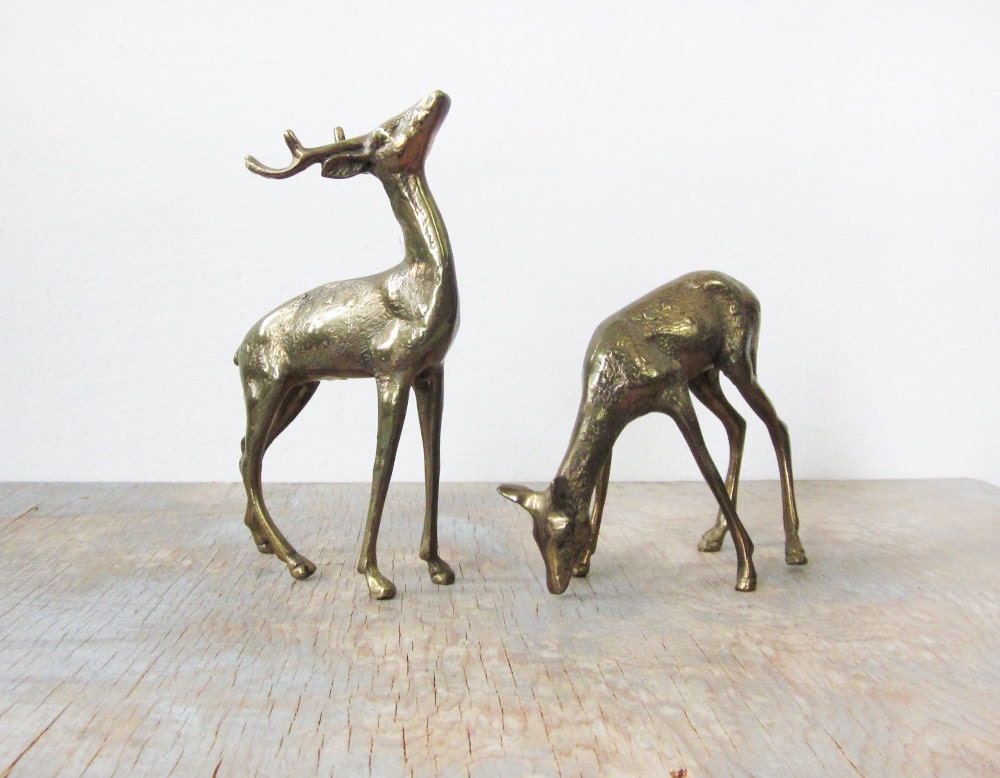 From 77Street: I am ending this little vintage deer love fest with another totally kitsch item. Not only is this deer cute as a button with it's fluffy hair but it's useful too! It's a money bank so you can save all your pennies to go and buy all the fantastic deer items above.