Over the years, despite the advances of technology, wooden toys have never gone out of style. These days, they are enjoying an increased popularity as parents look for eco-friendly, sustainable playthings. From puzzles to blocks to pull toys, these creations will inspire your child's imagination through hours of creative fun.
Child's Play: Wooden Toys
Who doesn't love a hedgehog? Especially one to pull behind you wherever you go! Woodenplay uses water based non toxic paints and varnishes for the eco-friendly finishing touches.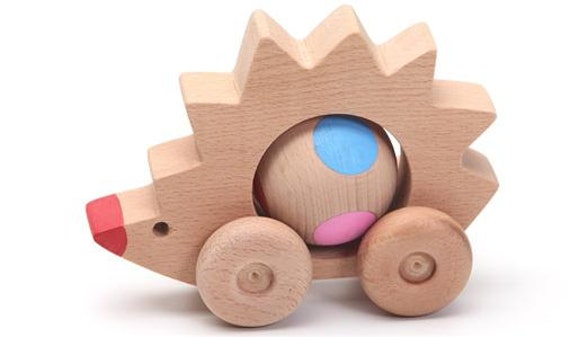 The wonderfully named Ooh Look, Its A Rabbit makes everything from to jewelry to fused glass to crochet. And of course, lots of wooden toys! I finally narrowed it down to this pair of miniature yaks because miniature yaks are awesome.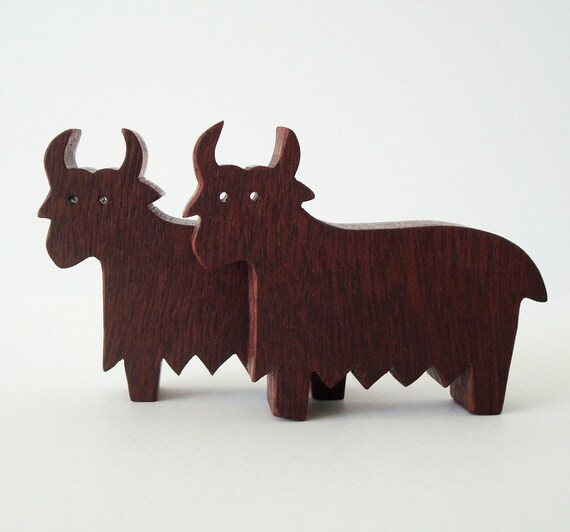 This set contains nine blocks of various shapes and sizes. Printed with spring time illustrations in soft colors, they can be arranged any way you'd like for building and telling stories. Available from fidoodle, it's a double dose of imaginative play.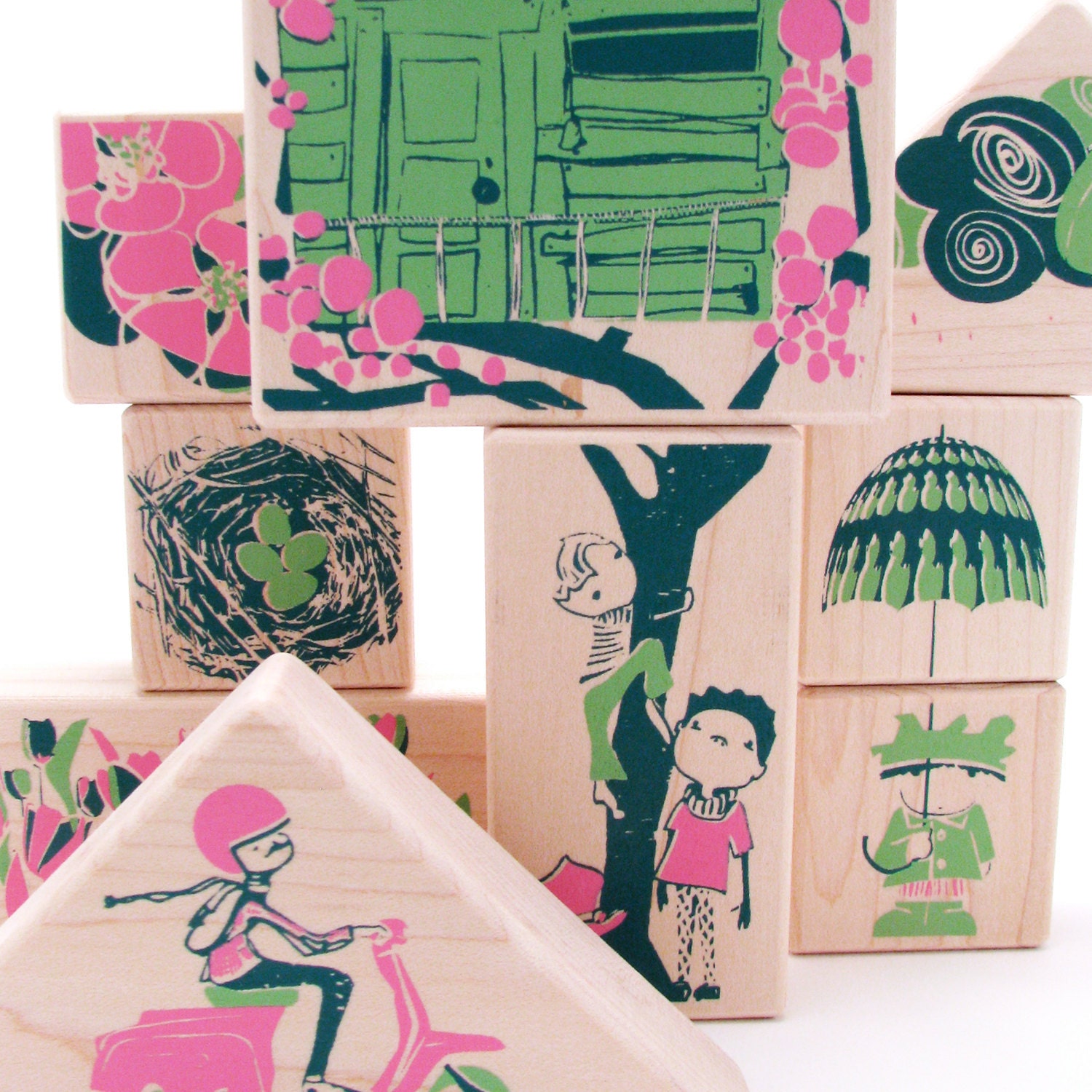 A more traditional puzzle, this one features smooth, chunky shapes in maple, cherry, and walnut that are perfect for little hands. Manzanita Kids can even personalize it with your child's name.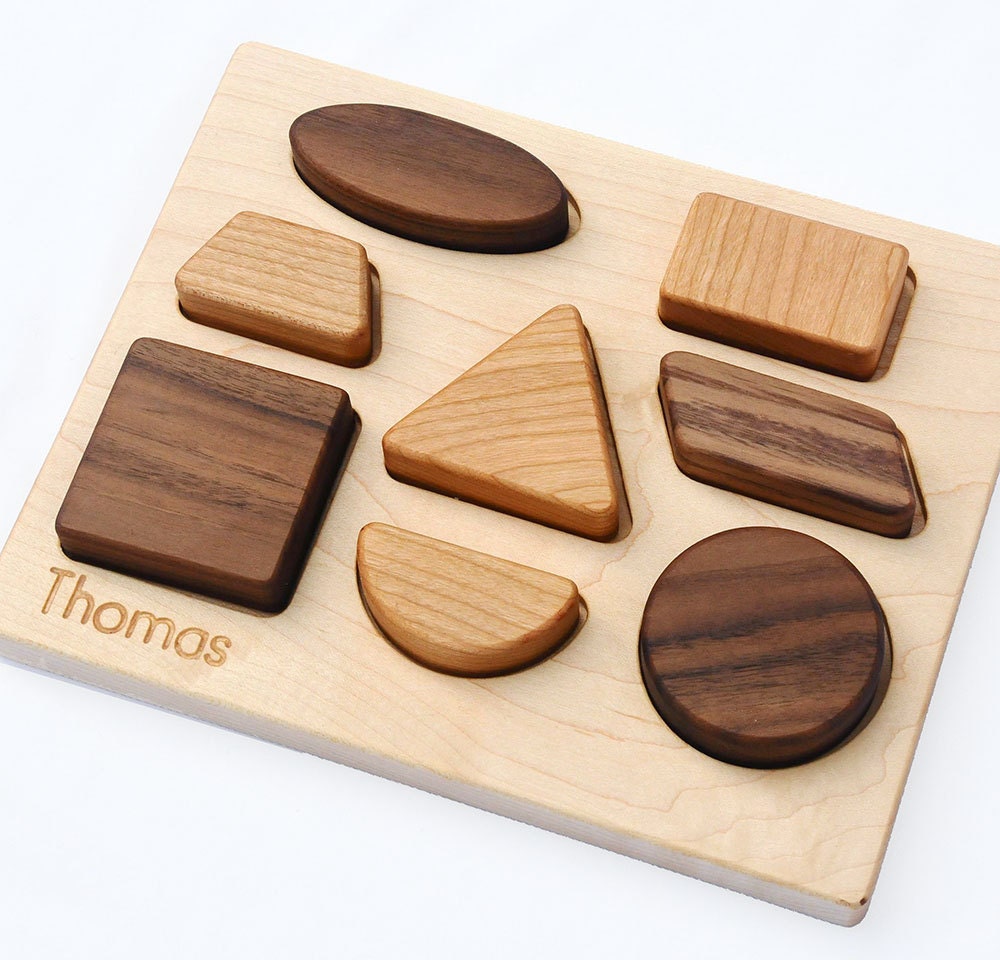 Grampa's Workshop is a small family owned woodworking and yarn company located in Florida. Made from lightweight but durable wood, this tool set has everything the little one in your life needs to be your best helper.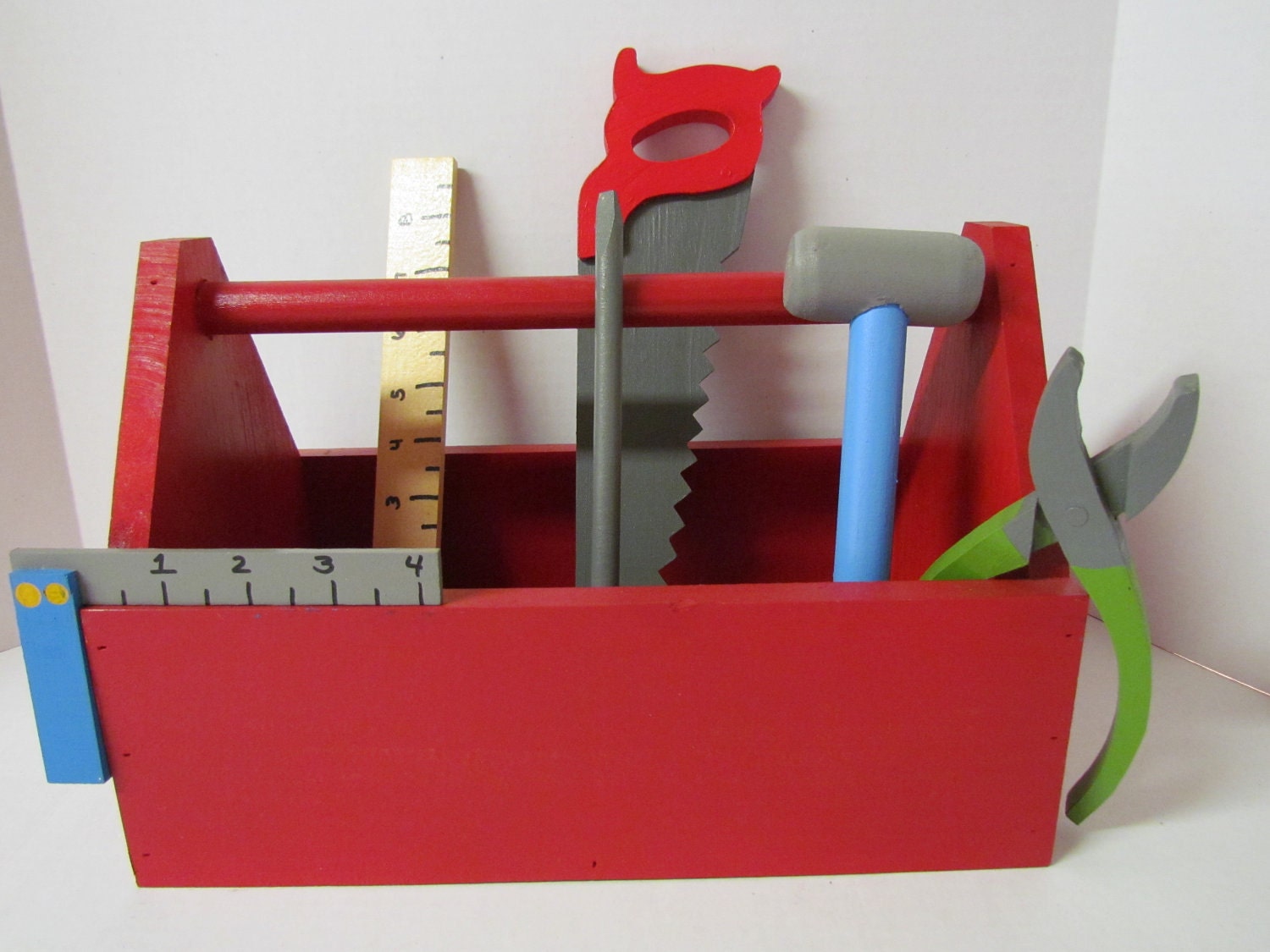 Want to feel like a movie star? Give your child a personalized toy camera from Little Sapling Toys. Among the great details are a spinning selector "switch," lens that turns to "focus" and a contrasting "digital screen" on back.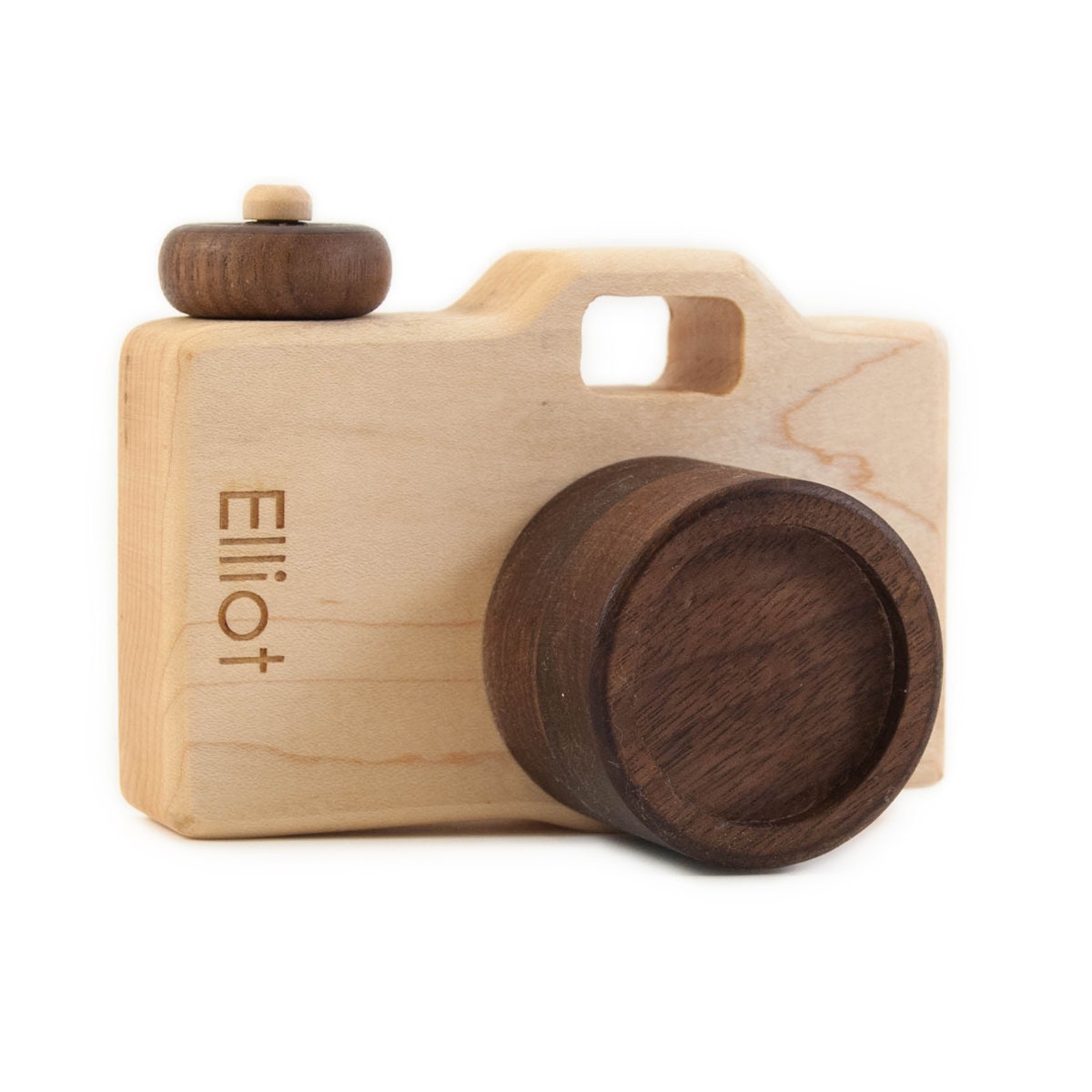 Cubiciti describes itself as "an educational toy that allows a child to construct a cityscape using modular blocks." The blocks snap into a plastic tray base in endless configurations so that the cityscape becomes a sturdy, functional play set.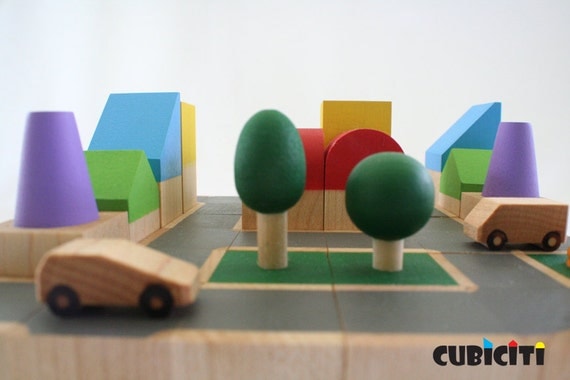 Happy Stalking!
Curator V.