It's still cold and rainy, but I'm starting to see the first, ever-so-welcome signs of spring. The earliest of bloomers have begun to to gently color my neighborhood. Just a quick walk around the block takes me past camelias, crocuses (crocii?), cherry blossoms, and more.
Early Bloomers
Knit from creamy vanilla merino wool and embroidered with cherry blossoms, these fingerless gloves from Love Fuzz are perfect for this transitional weather. Each pair is made to order in whatever size you'd like.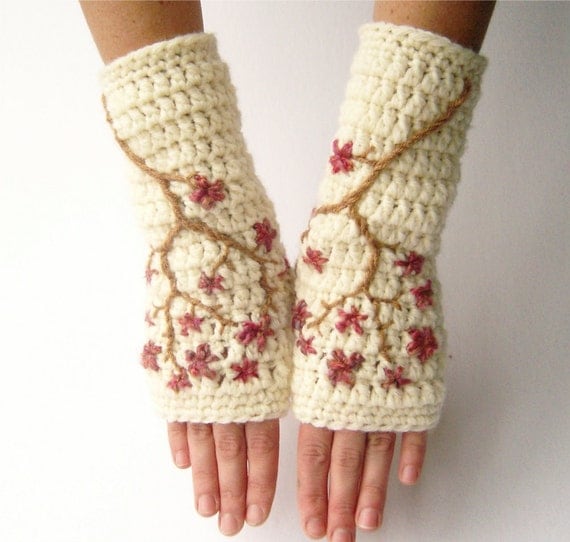 Also known as the Lenten Rose, the Hellebore with its graceful, bowing head is one of the earliest to bloom. This print is part of the extensive flower and nature photography collection by Mary Foster Creative.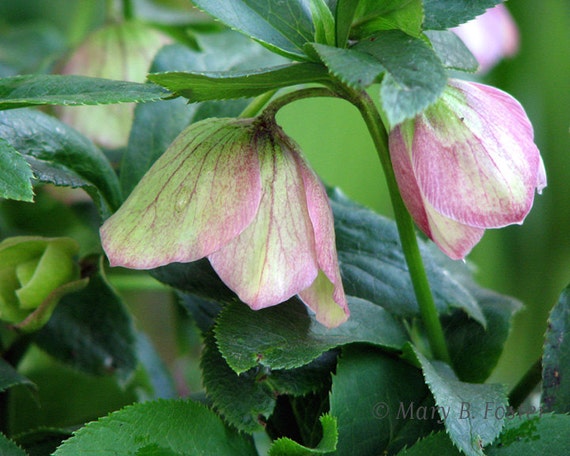 Cheeky Leopard collects vintage obi fabrics from antique markets and shops around Tokyo. Starring a single, bold camelia, the inside of this clutch is lined with rich red cotton.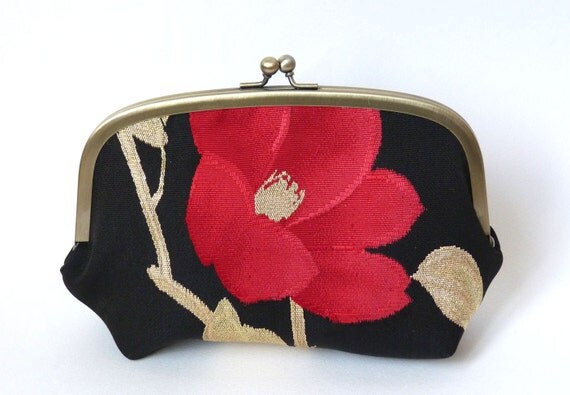 Lush and multi-layered, this print portrays a girl and a crowned crane surrounded by camelias. You'll find this and much more fantasy art at Shannon Valentine.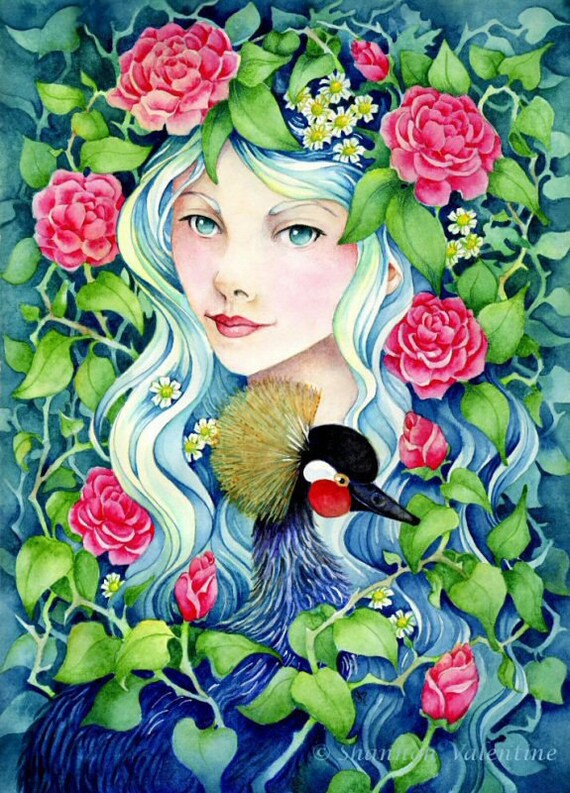 Allesya Design is a brand new shop featuring floral work made from cold porcelain and polymer clay. This hair clip combines a cluster of white crocuses with a sprig of willow. How pretty would it be for a spring wedding?


Golly Bard is filled with watercolors often inspired by nature. The slightly quirky style of this crocus print brings to mind vintage illustrations while displaying a decidedly modern feel.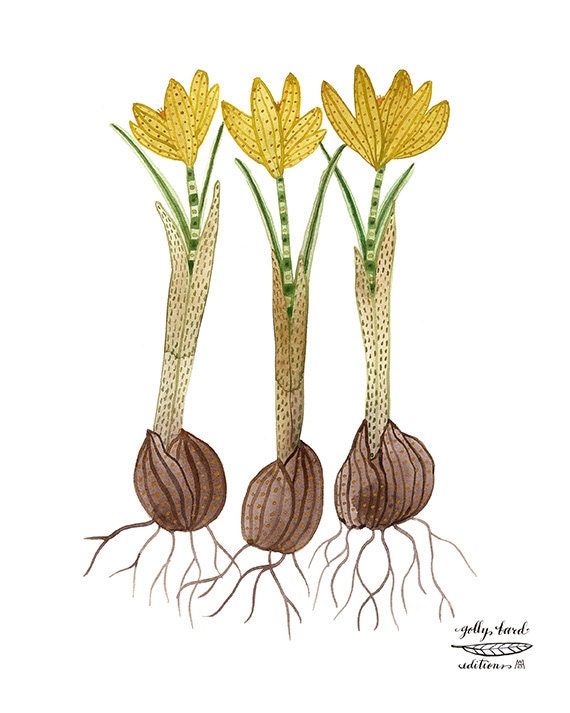 Reproduced from an original screen print, this image is available as a set of 6 greeting cards. The colors are as cheery as the promise of spring! Find it at Sherry Buckner Prints.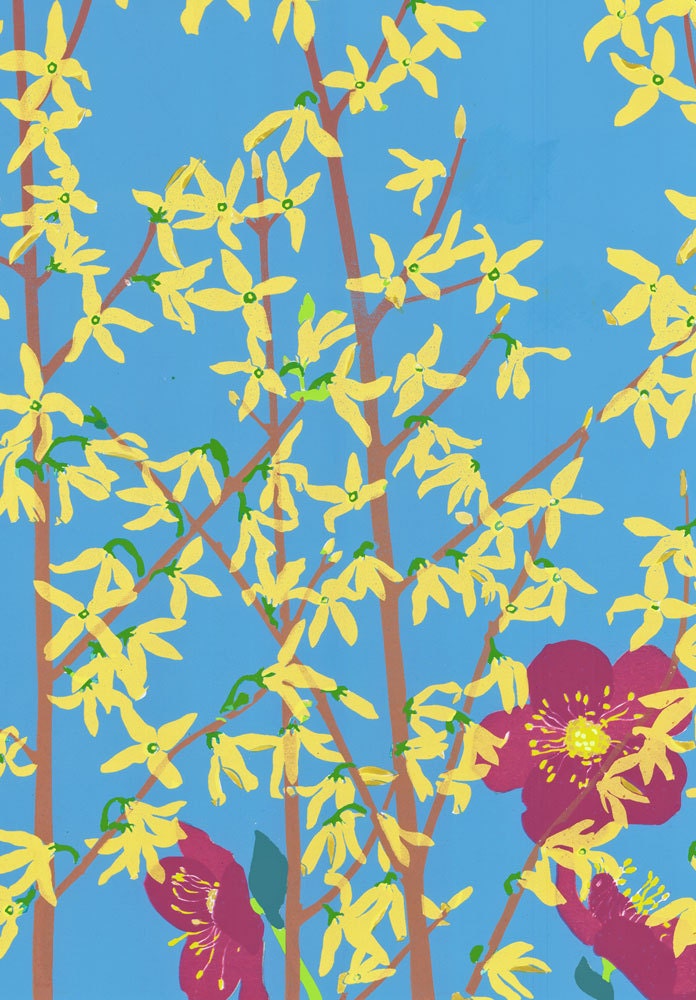 Happy Stalking!
Curator V.