What can you make with a fabric covered button? What can't you make with a fabric covered button? These fun little fabric wrapped accents are a great way to add a bit of color and personality to even the most mundane creations.
Fabric Covered Buttons
Button Bizarro adorned a pair of hair clips with buttons covered in coordinating geometric "color theory" fabric. Great for any age, these are eye-catching and hip.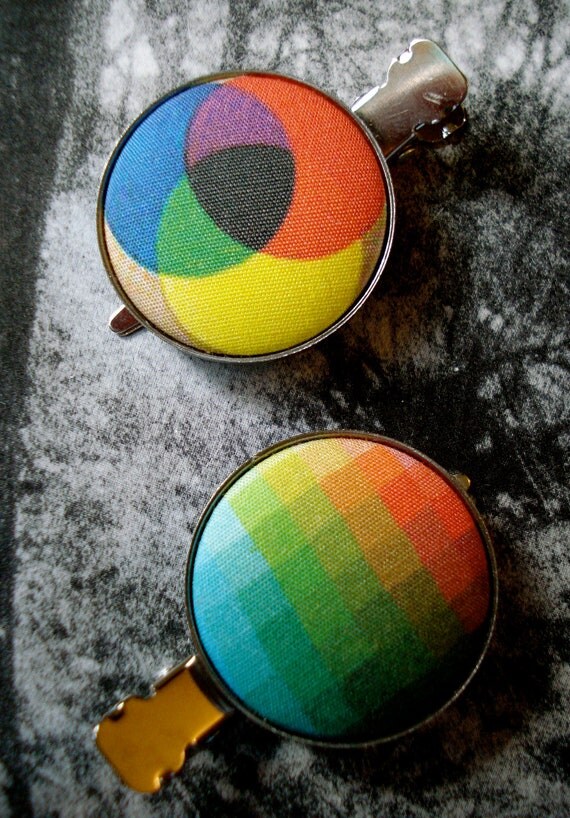 With such an extensive selection to be found at YumYum Buttons, I kept changing my mind about what to feature. I finally settled on this six piece Fruit Salad set that can be made as magnets or push pins.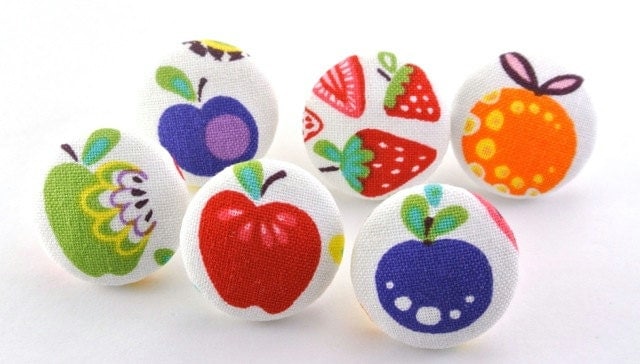 Clammy's Closet took our button friends to the next level by mounting them in silver filigree settings and accenting with a bright yellow resin flower. The asymmetrical design adds drama.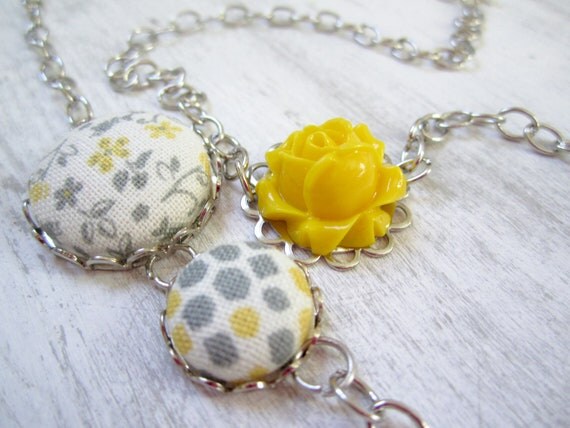 Stark black and white fabric adds an understated elegance to this trio of hair pins that you can use to dress up or down. You can find them at The Head Bandits along with jewelry, hair accessories, and more.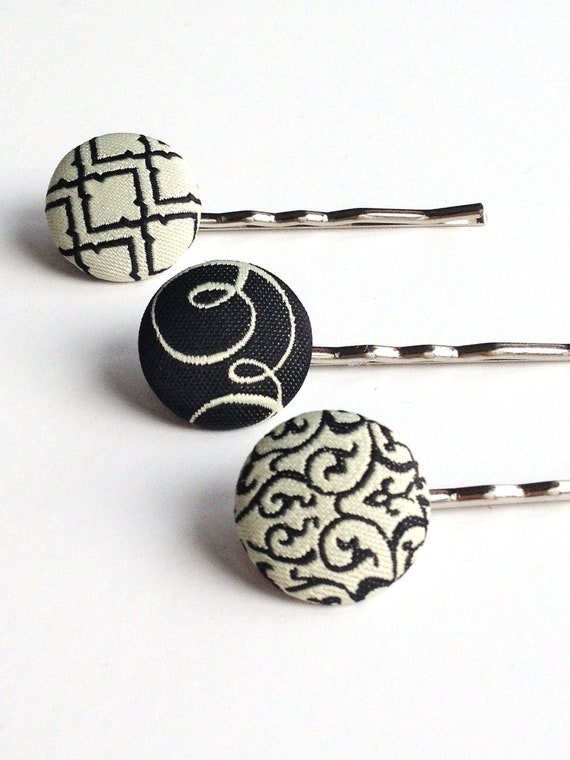 I'm a sucker for robots, so I had to include these ponytail holders made by Melissa Abram. The Japanese fabric features retro robots on a natural linen background giving them a sweetly old fashioned look.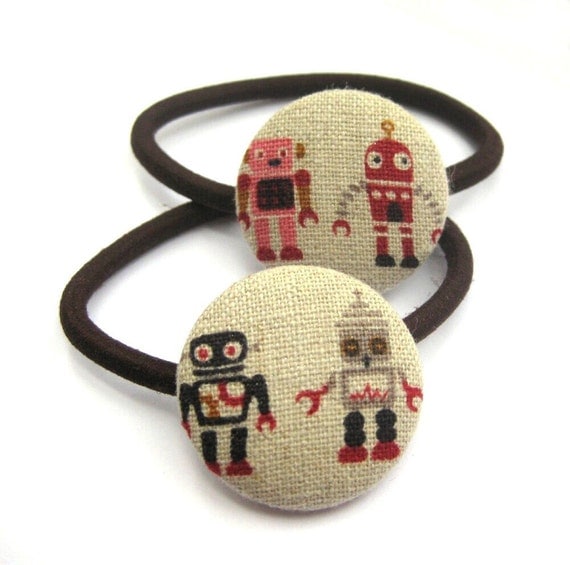 Set in cabochon setting and strung on a bronze chain, these pendants from Disheveled Ideas take on the feel of wee framed works of art. Choose your favorite from this array of designs made with bright Liberty fabric.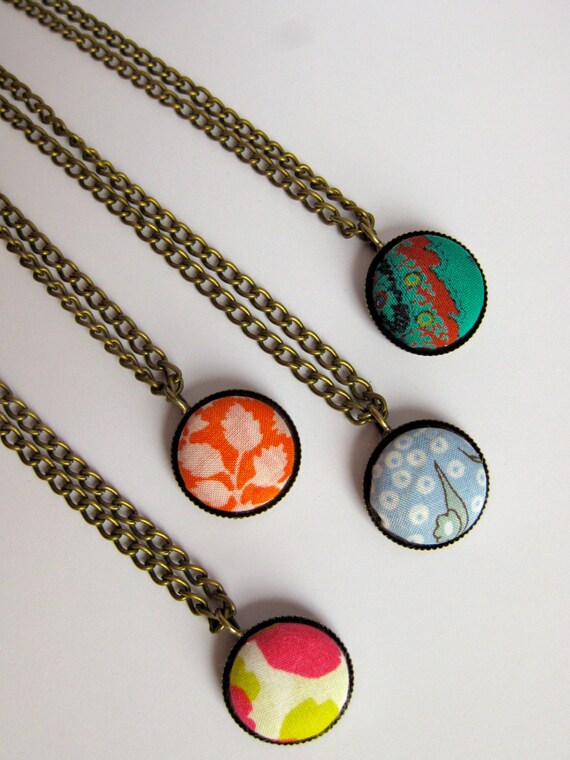 Simple, cute, and fun purple polka dotted fabric is as pretty as a jewel in this adjustable ring. Plato Squirrel sells it for just $11 so you might as well grab one for each hand!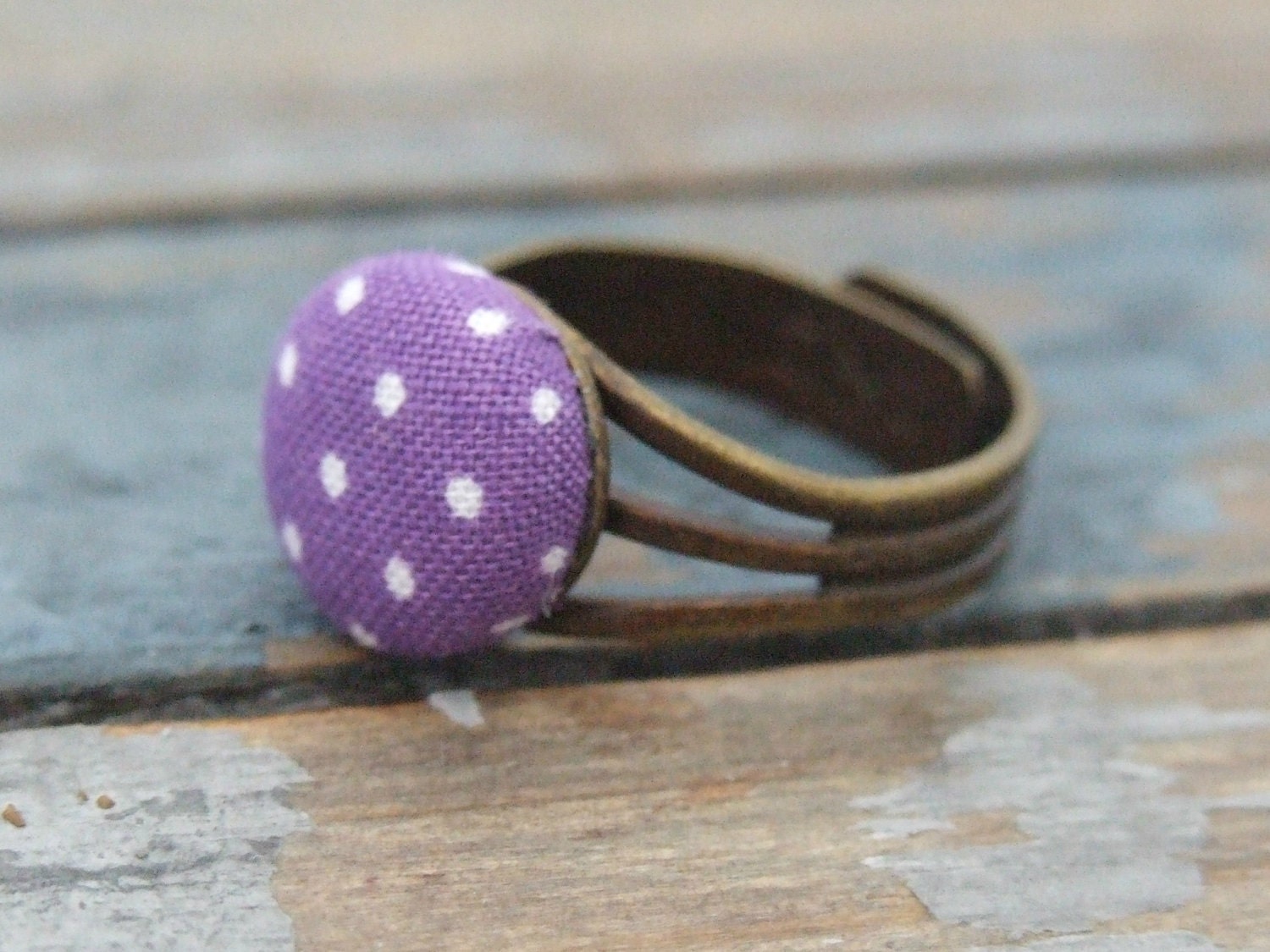 Happy Stalking!
Curator V.