I've been meaning to do an all chocolate exhibit for awhile, and the proximity to Valentine's Day finally motivated me to put one together. With such a delectable assortment of handmade confections on Etsy, I had to limit my focus. From traditional flavors to exotic combinations, today I'm looking at chocolate covered goodness.
Chocolate Covered Goodness
Chocolate covered pretzels are one of my most favorite things in the world. The mix of sweet and salty, the contrast of crunchy pretzel and silky chocolate…they are the perfect food! Ariealy takes the extra step of wrapping the pretzels in caramel as well.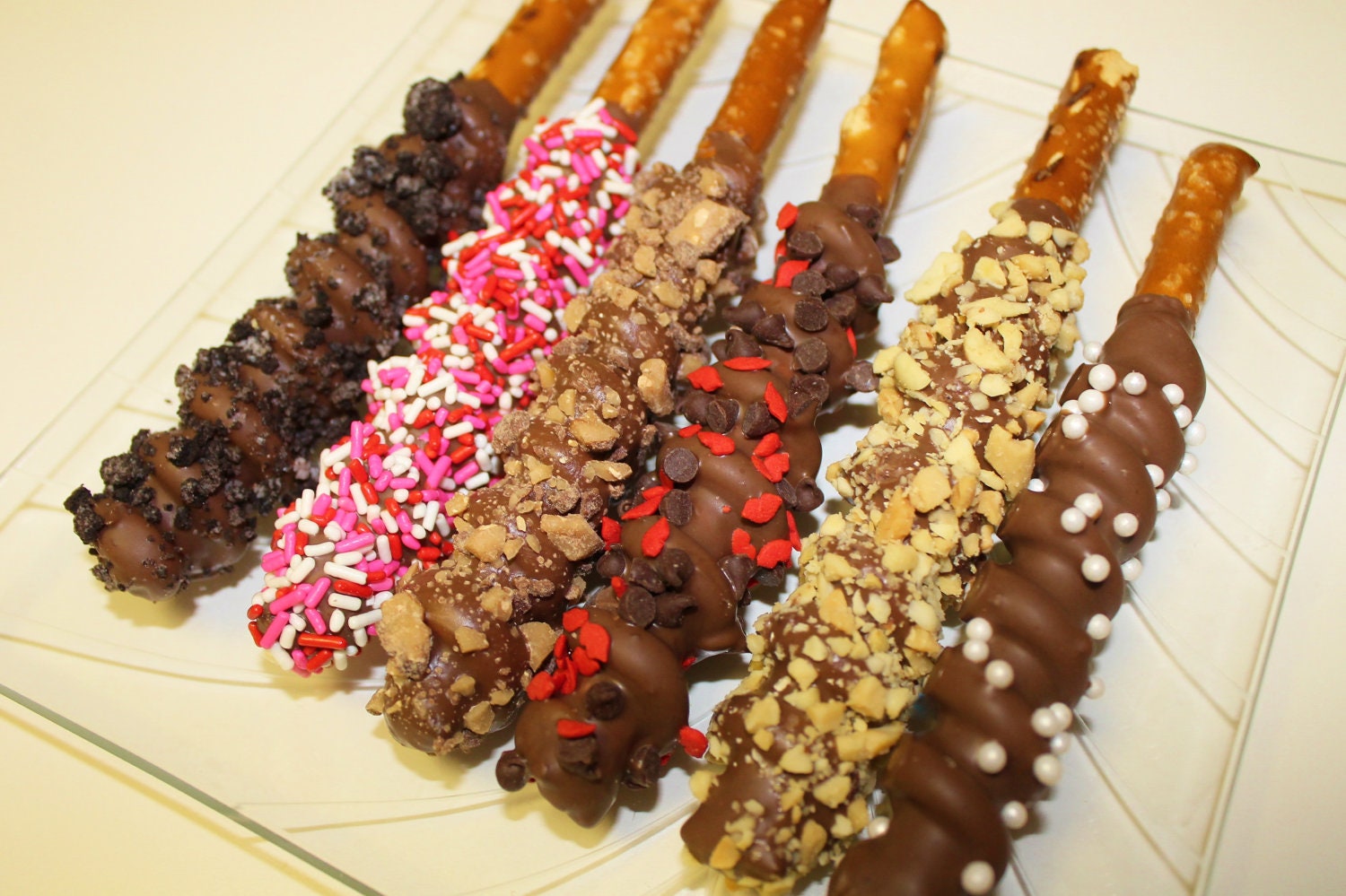 Fluffed Up Desserts takes the sweet and salty combo to an elevated, sophisticated level. Starting with their own handmade salted caramel marshmallows, each one is dipped in dark chocolate and sprinkled with fleur de sal.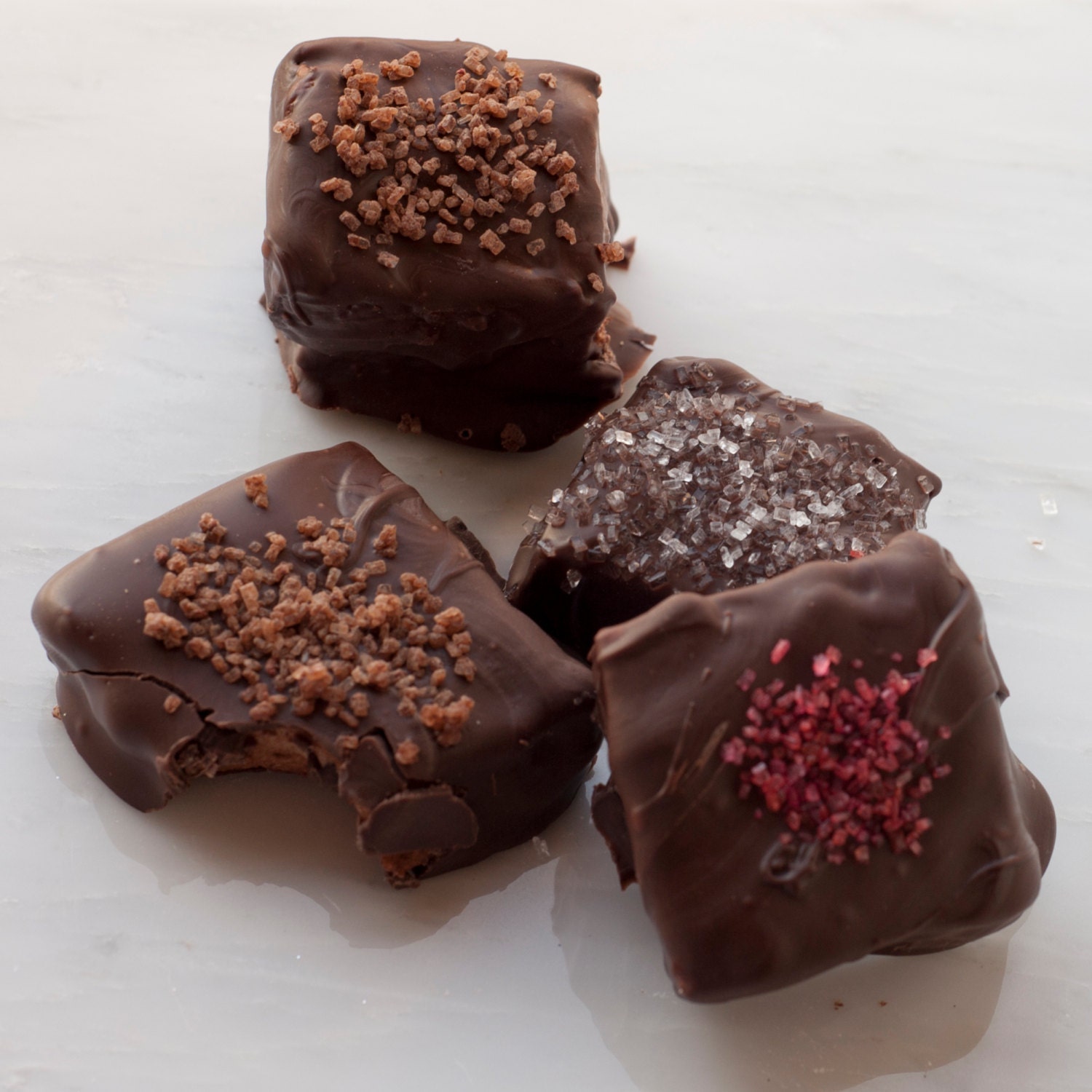 Coffee and chocolate are a classic combination and this offering from Night Owl Coffee begins with fair trade, organic, fresh roasted espresso beans. Each 8 ounce assortment includes dark, milk, white, and marbled chocolate.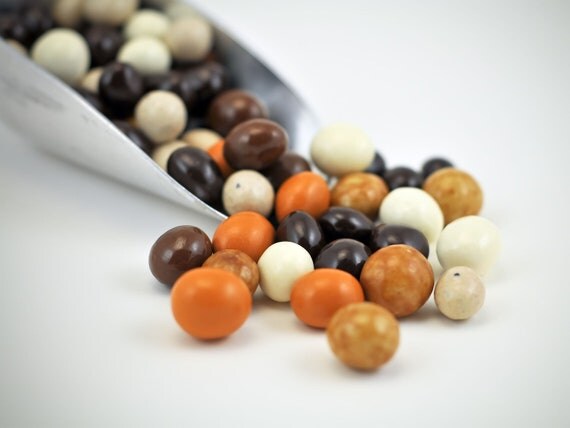 From humble Oreo cookies, Bubba's Sweets has created an entire adorable seascape. Coated in white chocolate tinted blue and accented with graham cracker crumb "sand", a goldfish cracker, and edible pearls, these are bound to be a hit with all ages.


While Charlie's Doggie Bag specializes in organic dog treats, you'll also find the occasional human treat here! Made from homegrown oranges, these strips of candied orange peel are covered in rich dark chocolate. Fruit? Dark chocolate? These are totally health food.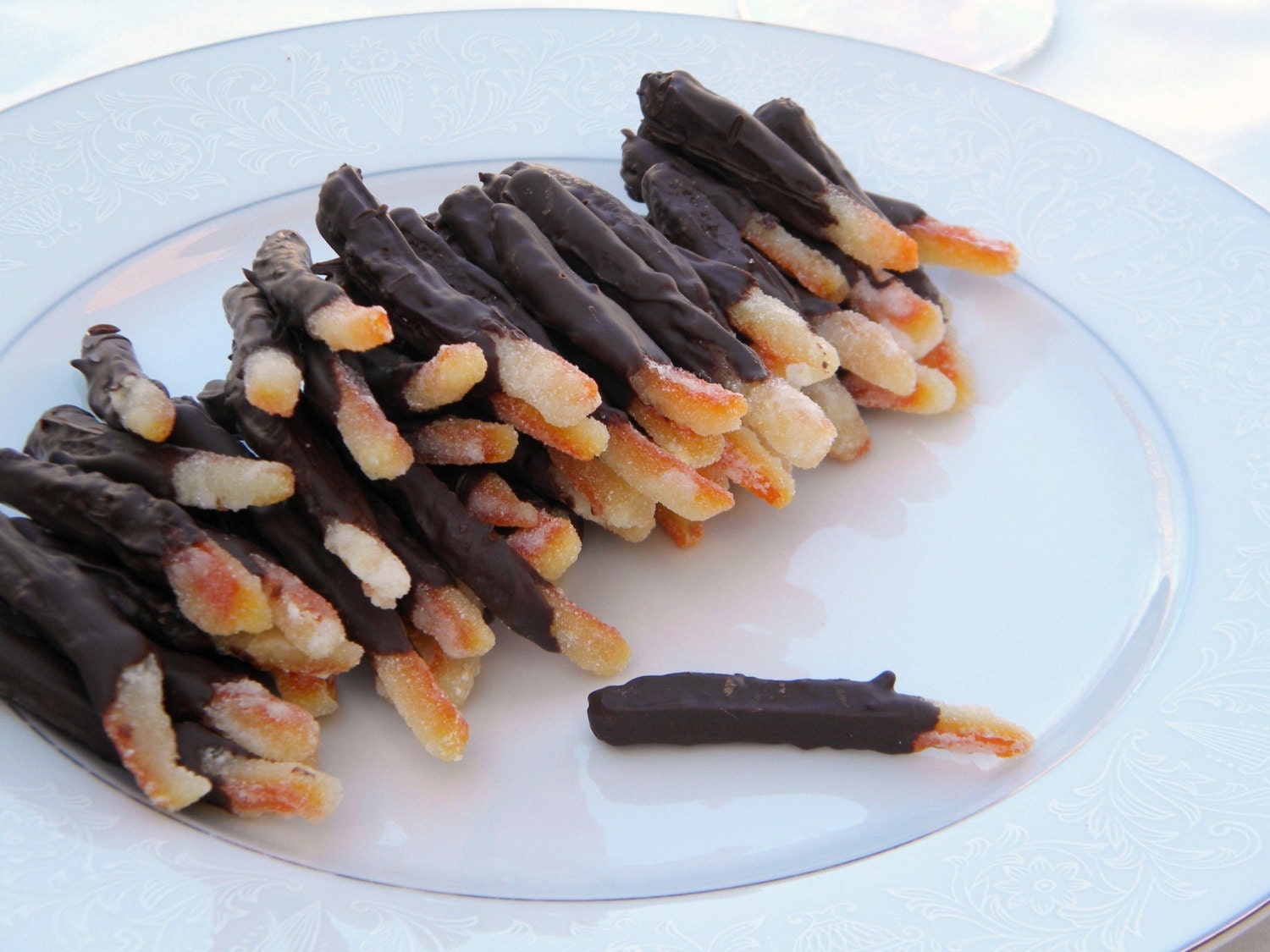 There's no way I can spin this into being healthy, so I won't even try. At CakeWorks by Jen, thick cut applewood bacon is given a brown sugar glaze, cooked until super crunchy, then coated in chocolate. (Be sure to check out her line of Breaking Bad novelty items while you're there!)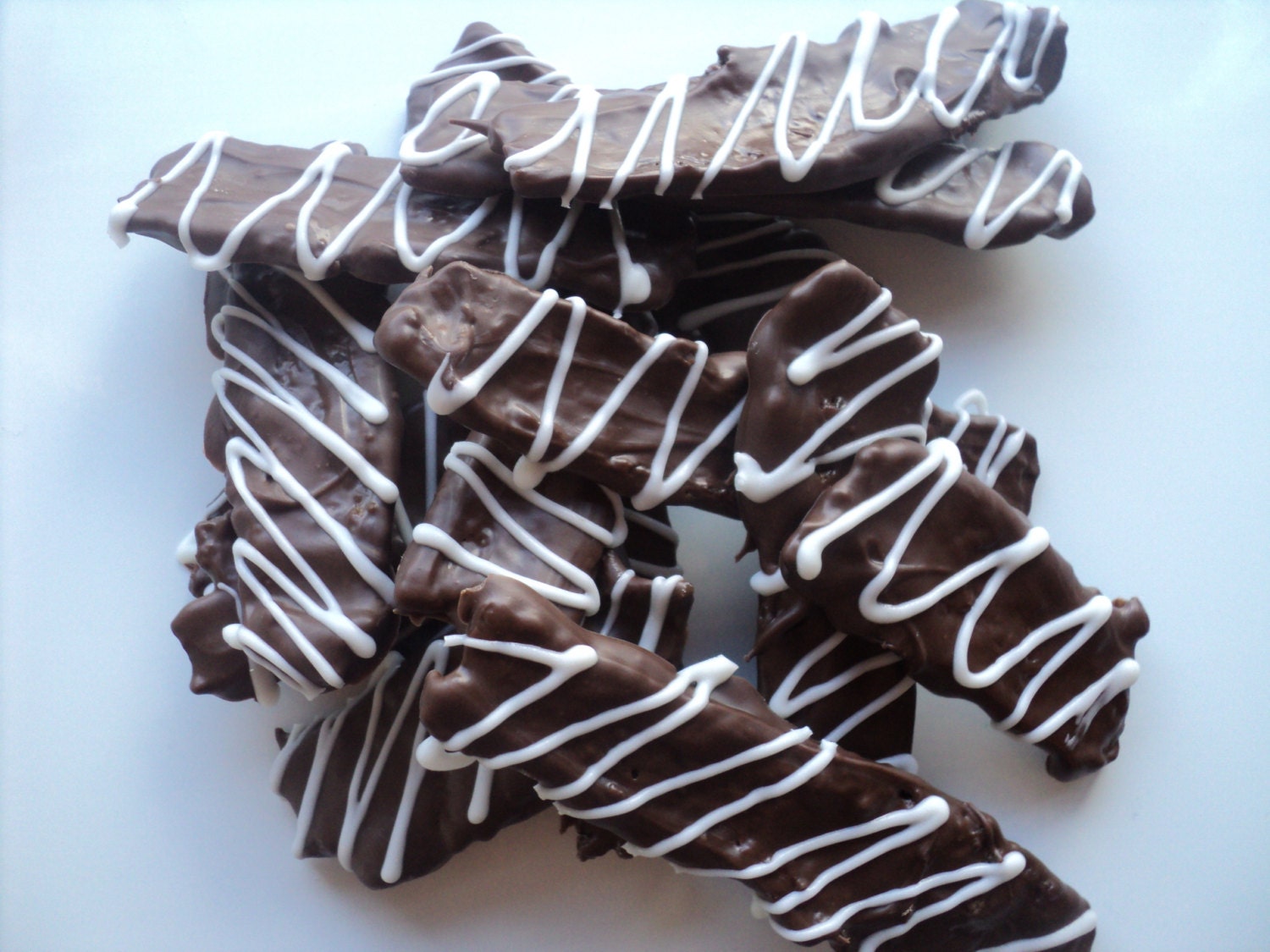 Let's end with this unusual pairing. Red Oak Crafts dips fresh jalapeno peppers in your choice of milk or white chocolate for a sweet and spicy treat. She only makes them for a limited time, so now's your chance to try them!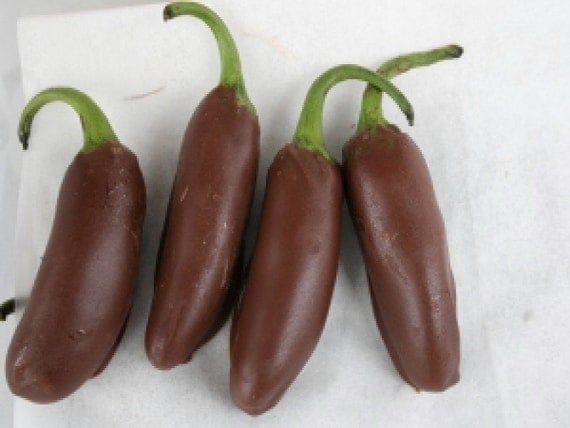 What else do you like dipped in chocolate?
Curator V.