I'm so up to my eyeballs in bat mitzvah prep (11 days and counting!) that Valentine's Day has nearly escaped my notice. I did an exhibit of Classroom Valentines a few weeks ago so today let's look at that timeless symbol of love: the heart. (P.S.You're totally singing like Cosette right now, aren't you. You're welcome.)
A Heart Full of Love
Printed with a mason jar, then embellished with an embroidered heart and fabric bow, this tea towel from AppleWhite is charming as well as practical. Lovely as a hostess gift or to accompany home baked Valentine treats.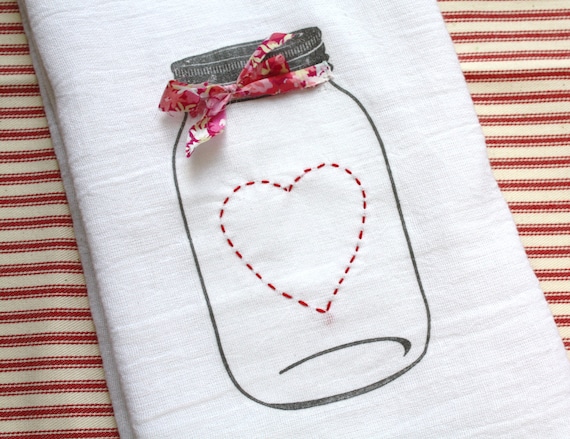 Part of the Etsy for Animals Team, The Blue Windmill donates 10% of every purchase to the Team's charity of the month. Just another reason to feel good about purchasing this rustic fine art photograph.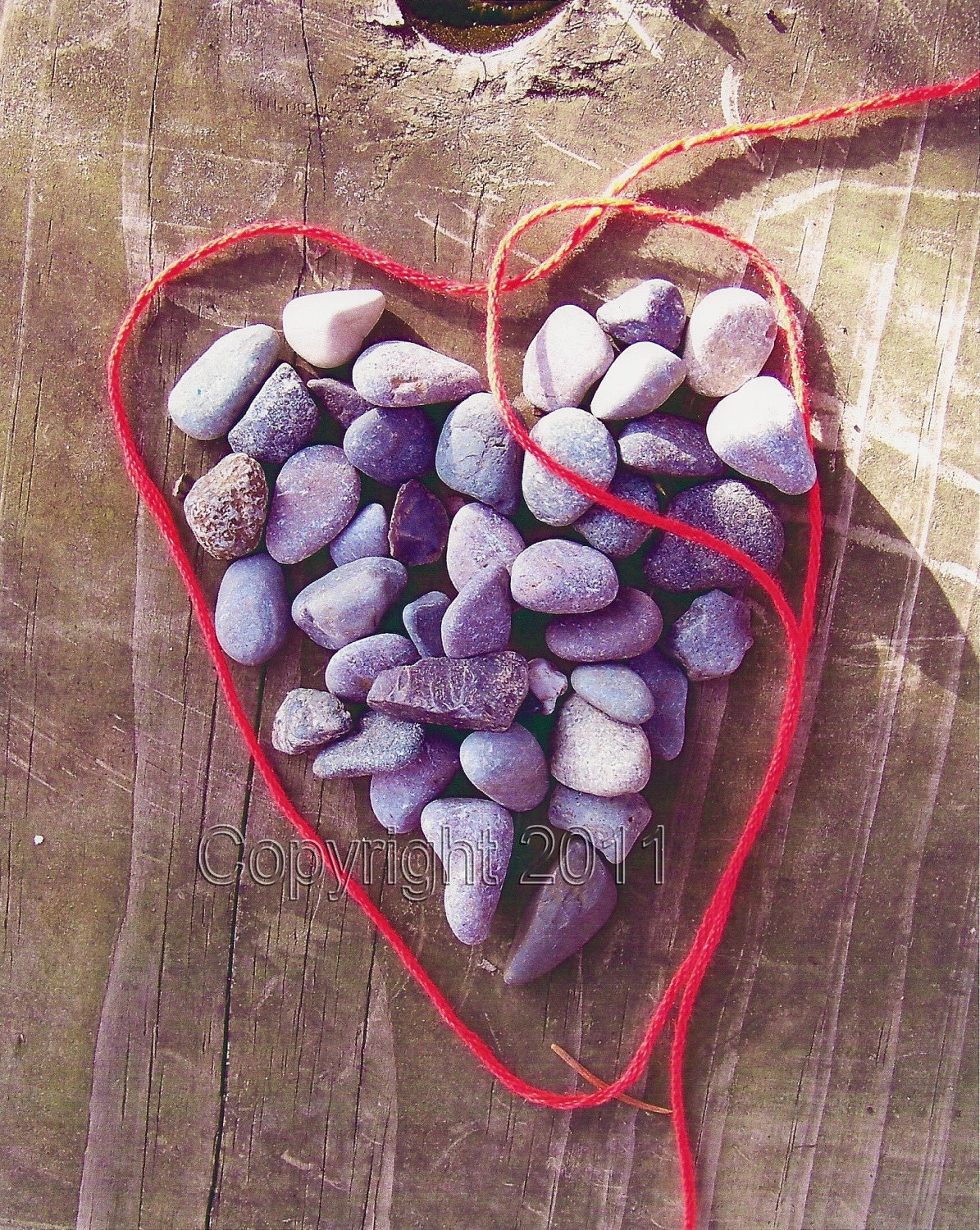 How many uses could you find for this sweet ceramic heart dish? Made from a mixture of porcelain and stoneware and glazed with purple, it's part of the colorful, ready to ship selection at Raven Hill Pottery.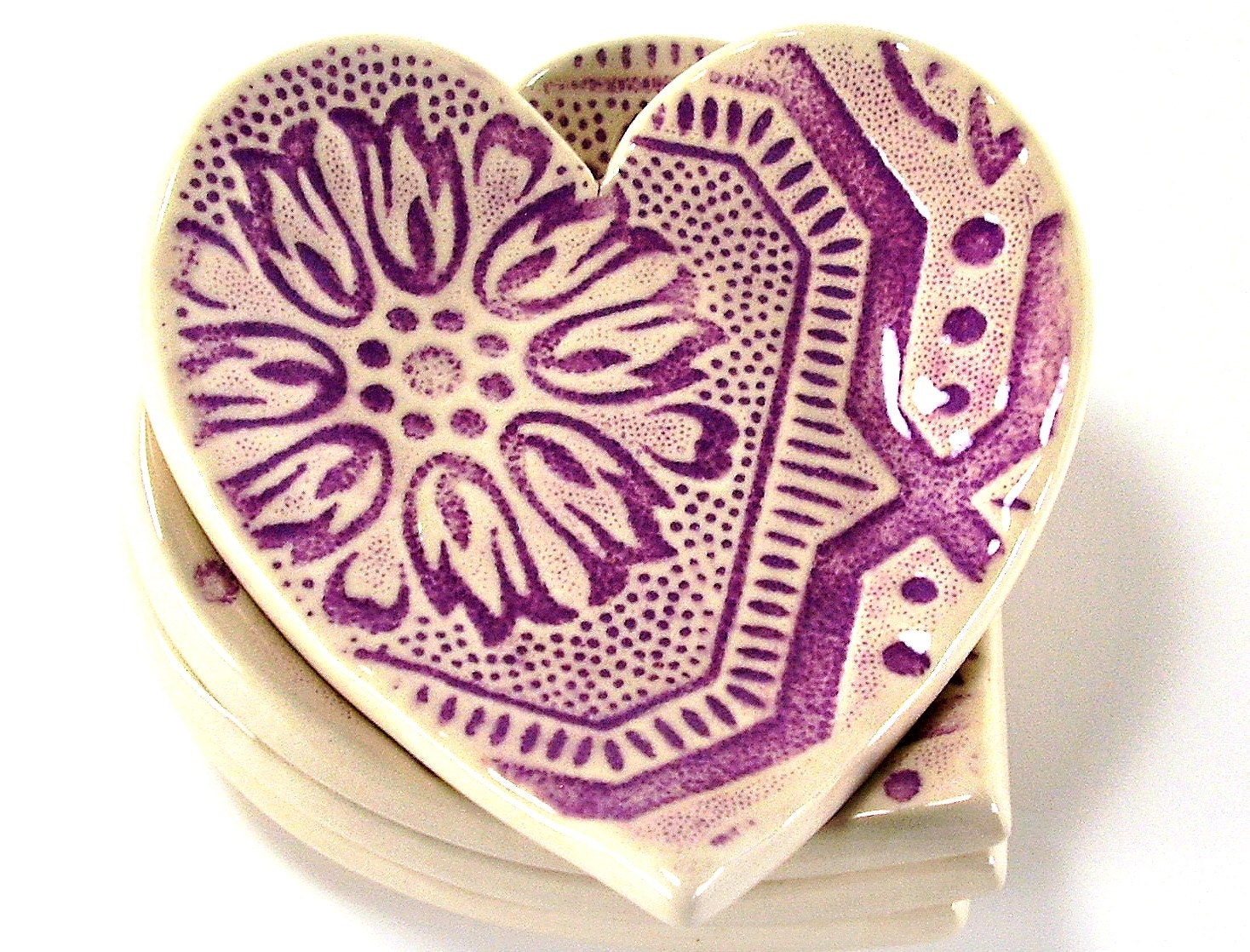 Trowel and Paintbrush is filled with soft watercolor paintings that are both delicate and detailed. This print of an original painting features a soft pink heart topped with a cluster of tiny flowers.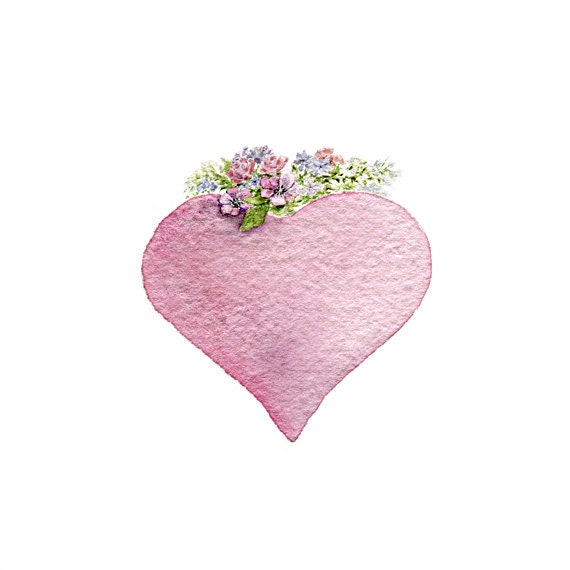 Speaking of hearts and flowers, look closely and you'll see that the hearts on these slate coasters are made up of individual blossoms. Scattered Treasures offers 12 ink colors so you can mix and match to create your own set.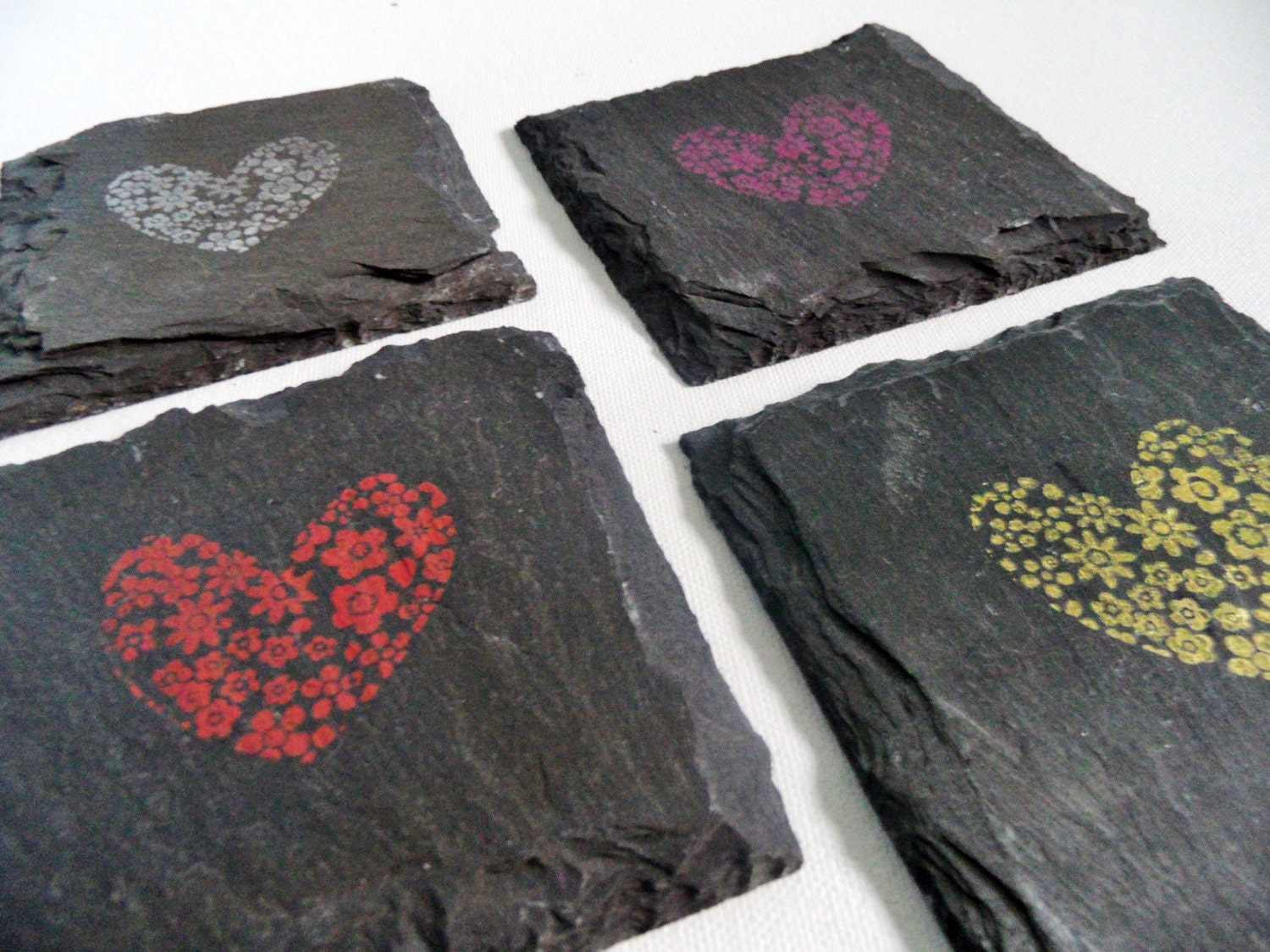 Baltic Customs made this felt heart for the one who quickens your pulse. Check out her great selection of needlecraft pins which allow you to literally wear your heart on your sleeve.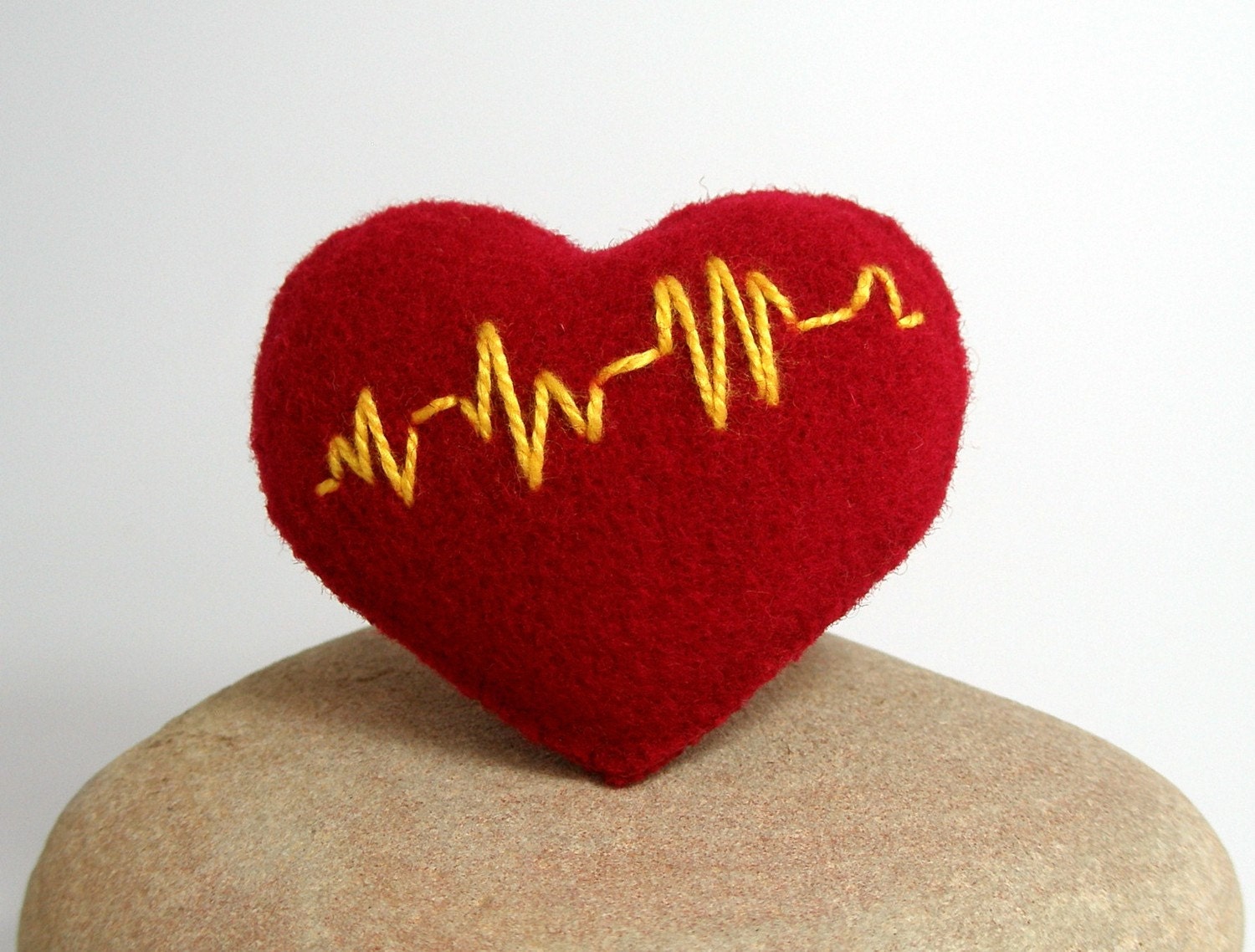 Lastly, I'm currently having a fondness for all things rose gold and this necklace is no exception. I love the way Metalicious strung the hand carved puffed heart onto a silver chain for delightful contrast.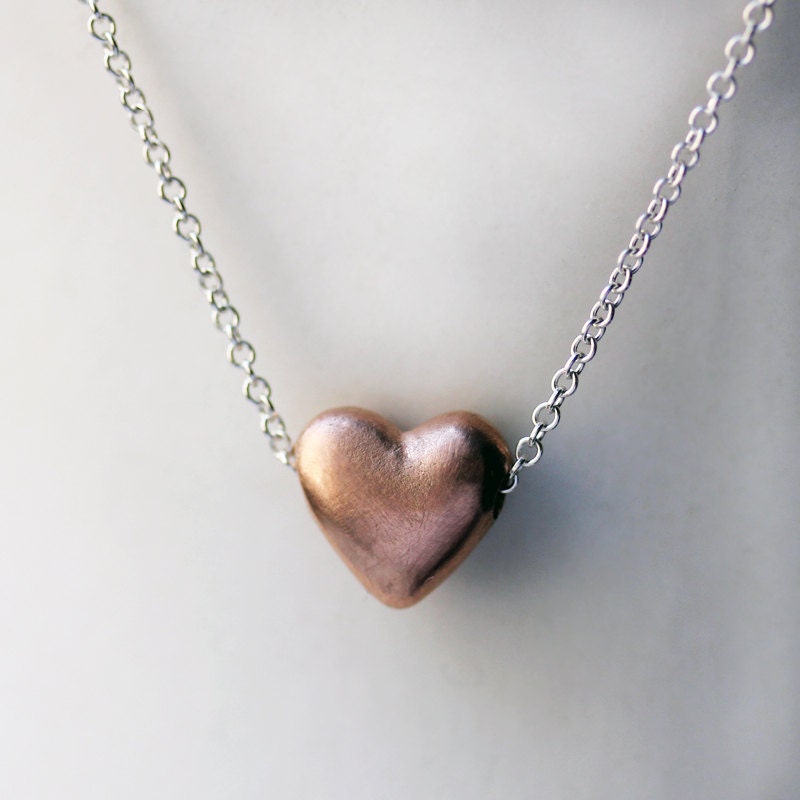 Happy Stalking!
Curator V.