I've found myself on a tea kick lately, possibly fueled by all the BBC America (::::cough Doctor Who cough::::) I've been watching. While I've put together a tea themed exhibit before, this one focuses on the lovely lines of the tea cup itself.
Just My Cup Of Tea
Shop on Sherman has a great selection of individual vintage and antique tea cups but this is one of the prettiest I've ever seen. It's made of fine bone china with gold birds and insects on a delicate pink background.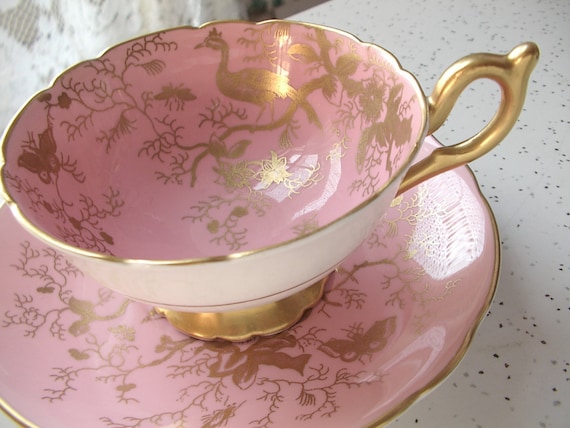 While we're in the vintage section, check out the square, scalloped saucer that accompanies this cup. The clear yellow glass glows with warmth making it inviting even when empty. Find it at Sunshine Circus.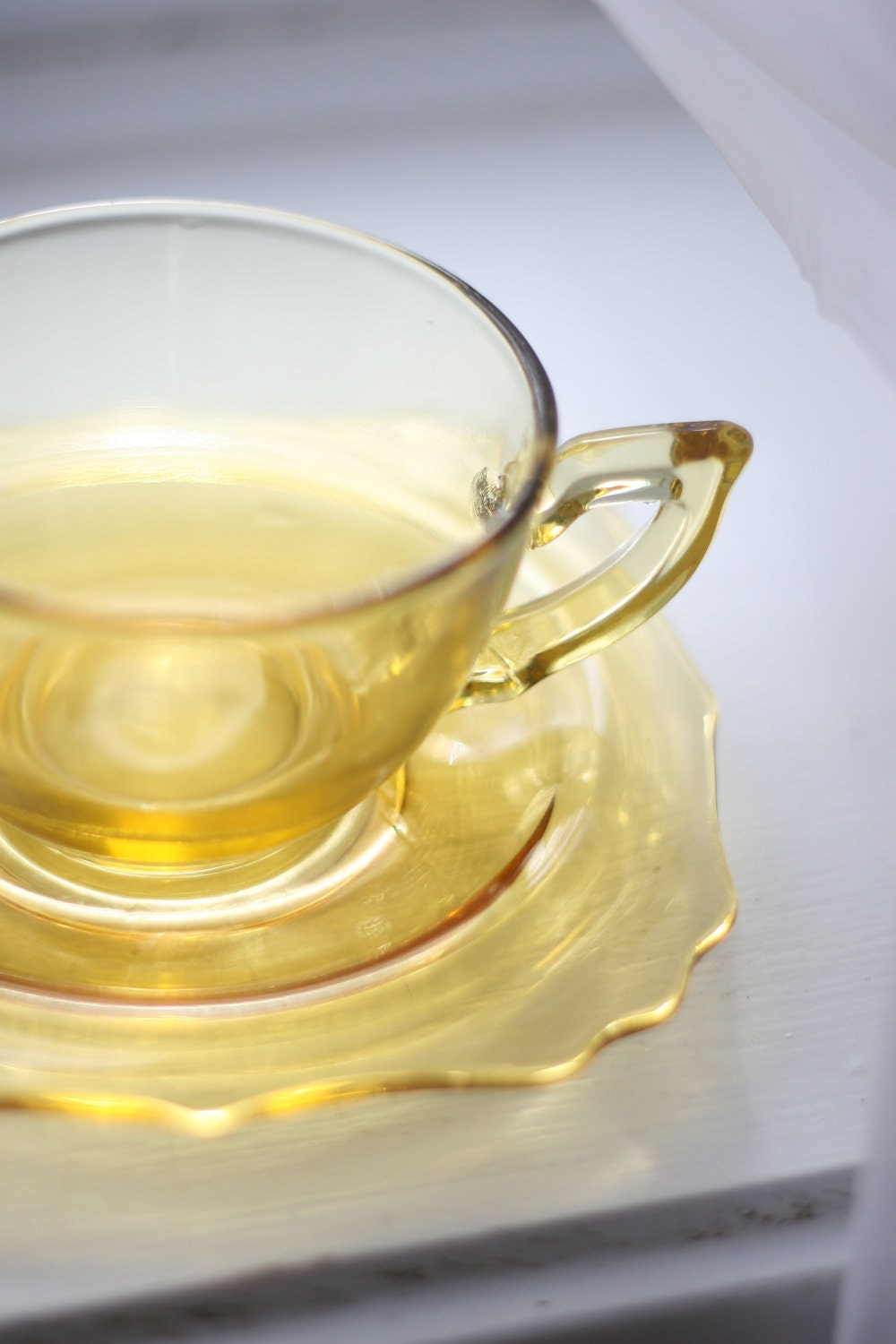 This illustration is a perfect example of Sweet William's gentle aesthetic. Combining ink and paint, it is a tribute to the artist's collection of Blue Willow tea cups.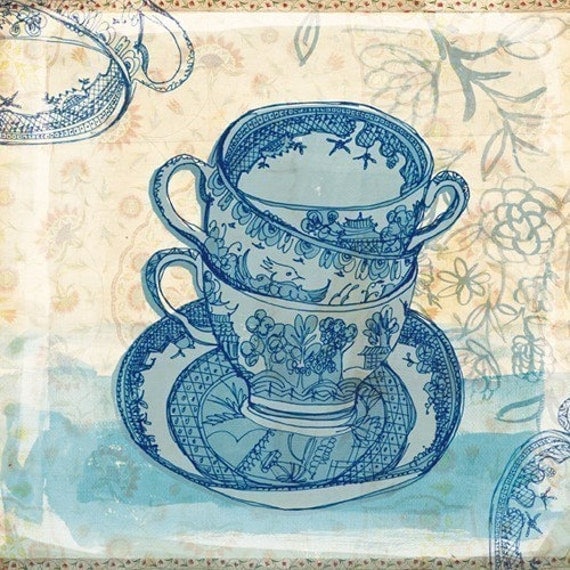 Sylwia Glass Art paints each piece free hand using ceramic or glass paints. This rustic set features a Queen Anne's Lace design on a rich brown cup with gold accents.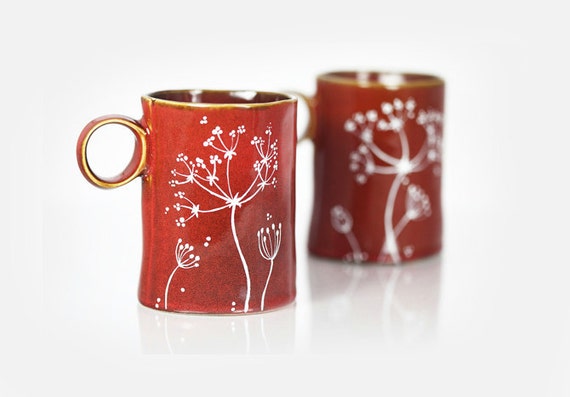 What's not to love about ceramic doll head cups? They look particularly fetching sporting a cap(pucino) of steamed milk. Find these and other intriguing ceramic creations at ENDEsign.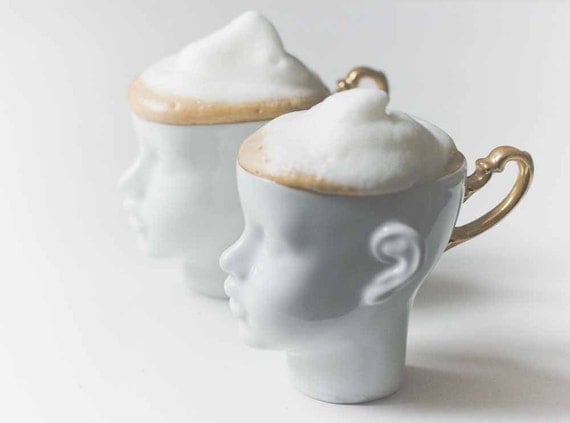 Despite my love for the delicate old teacups above, I know my clumsy self well enough to realize that's an accident waiting to happen. Perhaps this cozy still life photograph by Elle Moss is a better solution!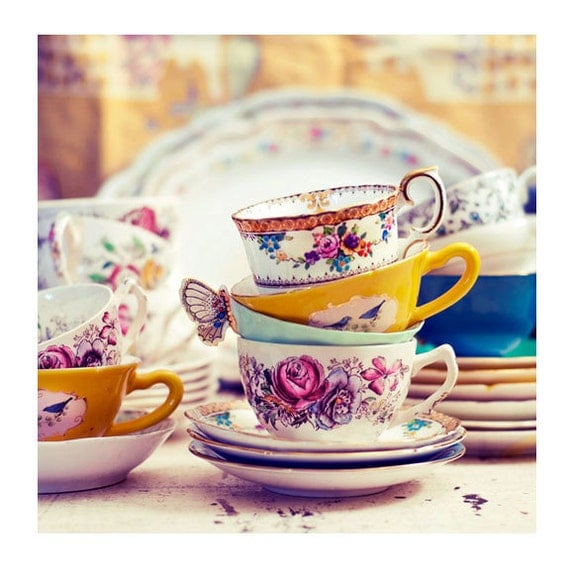 Finally, I've had teconlene's illustration in my favorites for ages and I'm thrilled to have a chance to include it here. Entitled "Cup Beach", it comes as a signed print on archival matte paper.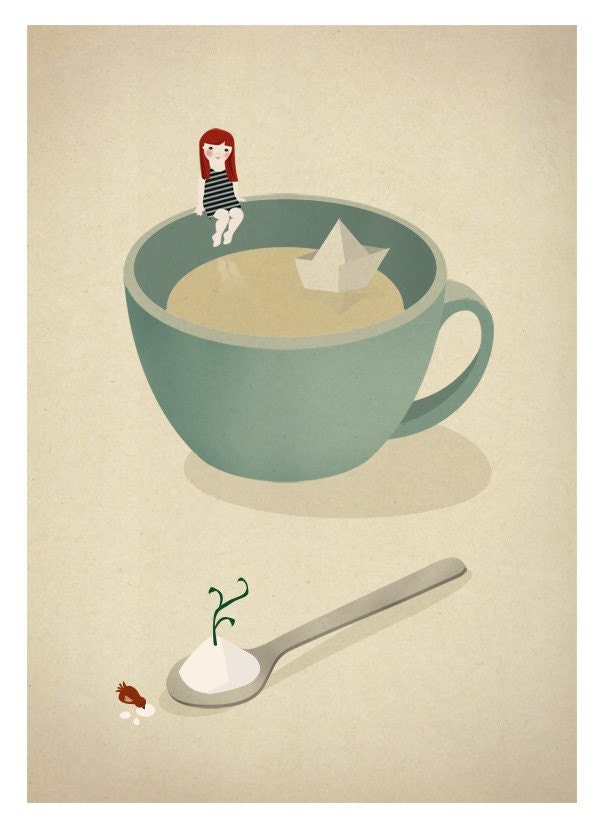 Happy Stalking!
Curator V.