Peter Pan collars are everywhere right now, from simple blouses to evening gowns. They work on two distinct levels at once: dressing up a plain neckline while adding a touch of childlike whimsy to a sophisticated design. Today's exhibit features a collection of detachable Peter Pan collars which allow you to add one to any outfit.
Peter Pan Collars
Full of sweetness, this one combines pink felt flowers, graphite beads, and a bow. The greyish blue linen base saves it from veering into little girl territory. Available from Bluetwinkle1.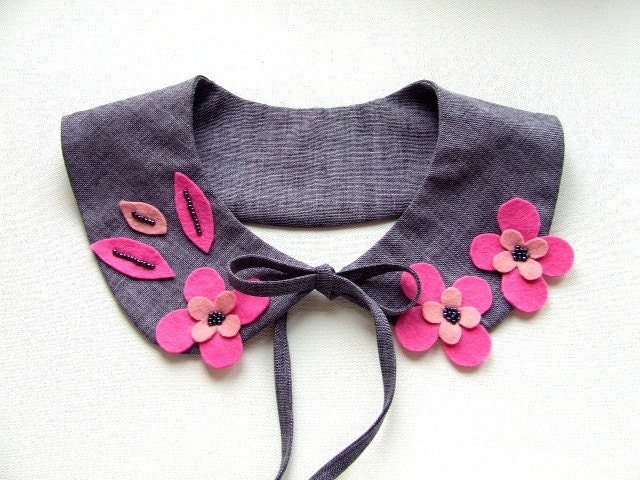 Get the most bang for your buck with niceLena's reversible design. One side has a black and white giraffe print, while the other is striped in blue and black.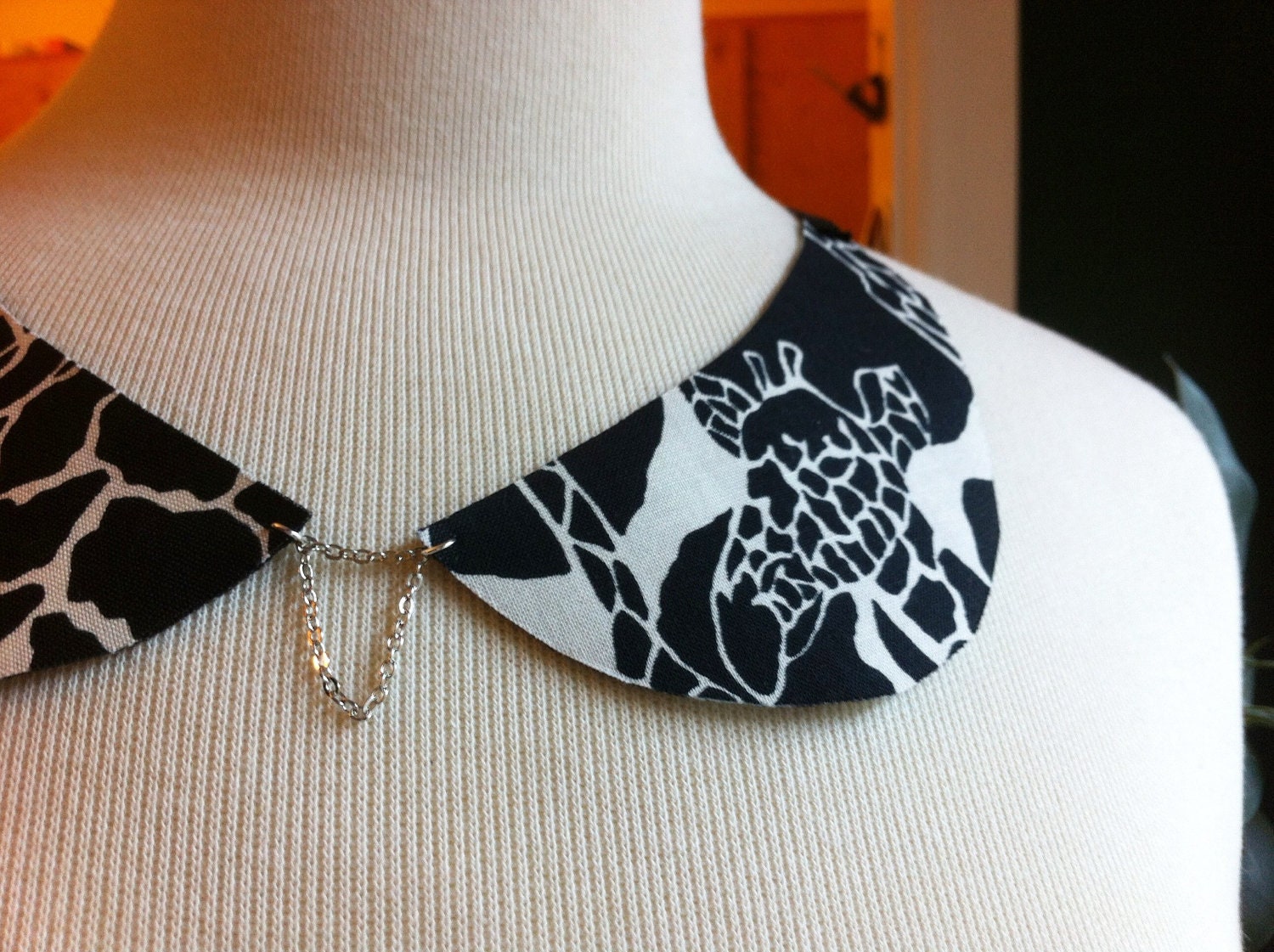 Elfina Design upcycled vintage green ostrich leather into this adjustable collar. With that vibrant color and unusual texture, you don't need anything else to make an impact.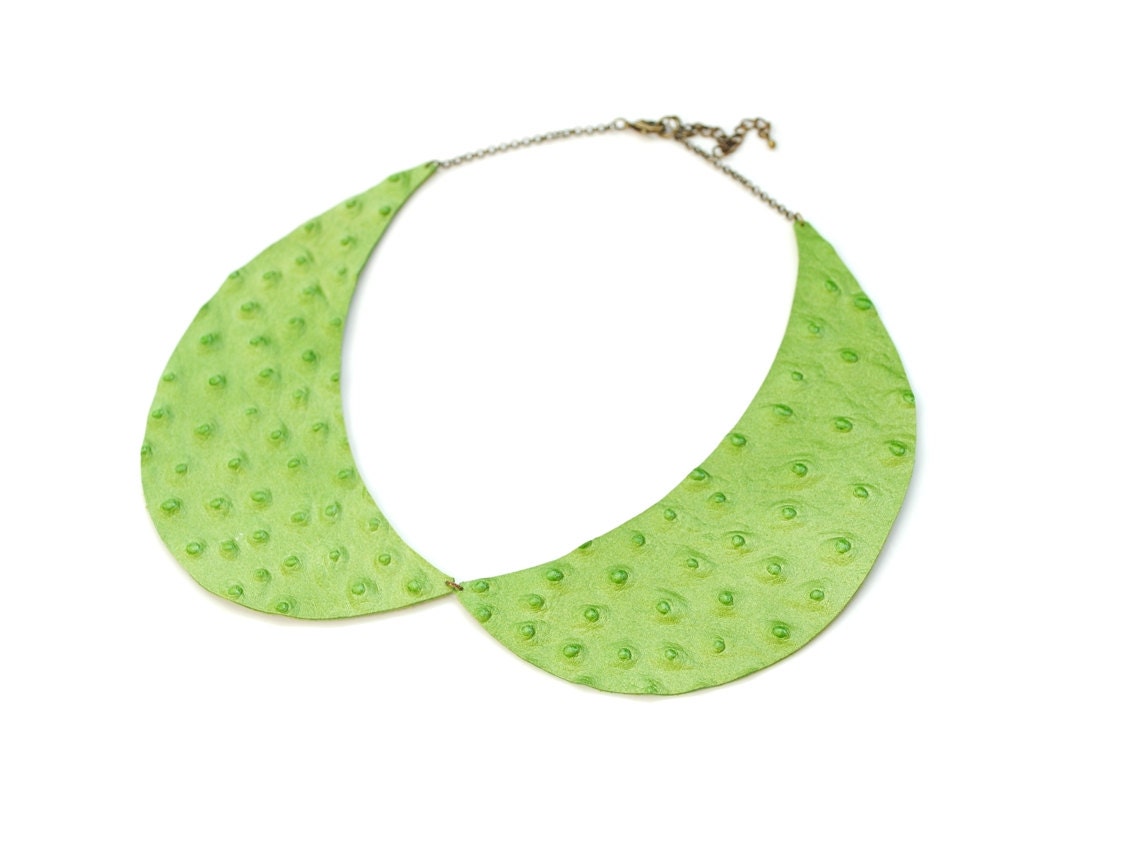 Based in Israel, Coline Design has a shop filled with colorful clothing and accessories. Warm and sunny, this satin collar is bound to brighten your wardrobe and your day.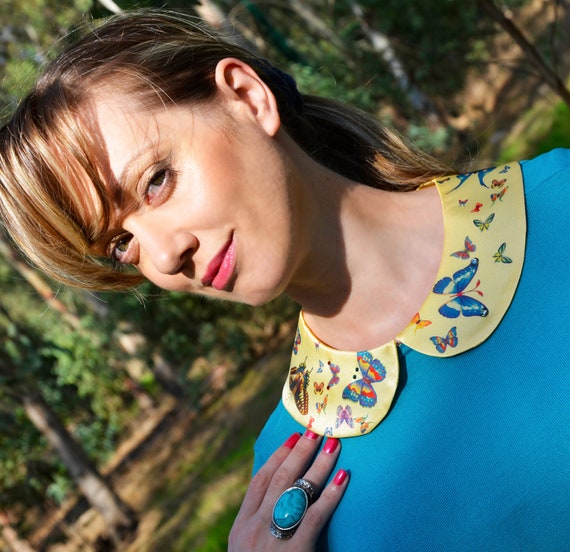 Lace. Made from laser cut wood. Oh, such a delicious combination! Sucre Noir lets you choose from mint or pink but I think you might as well get them both.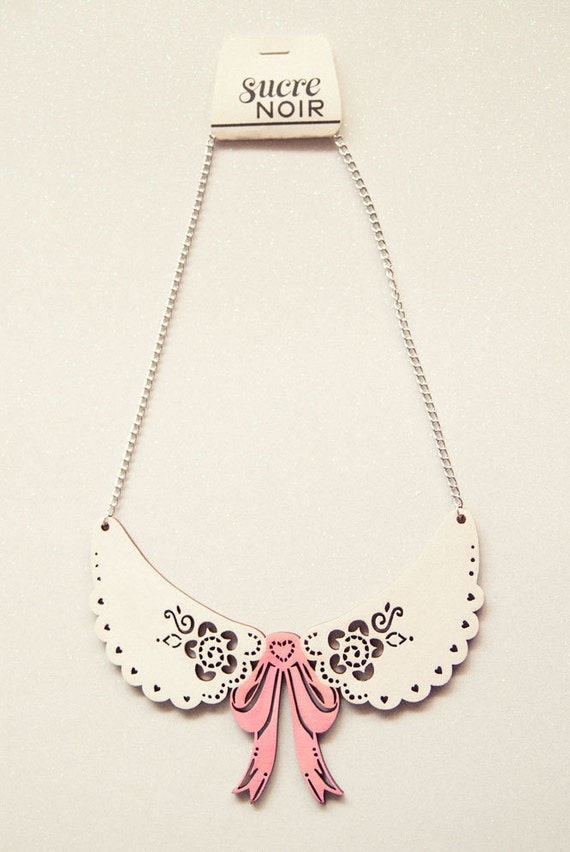 Imitation silver leather, clear crystal rhinestones, and a silver chain make for a glittery, glamorous accessory. My Vera's piece would be stunning with a simple black top.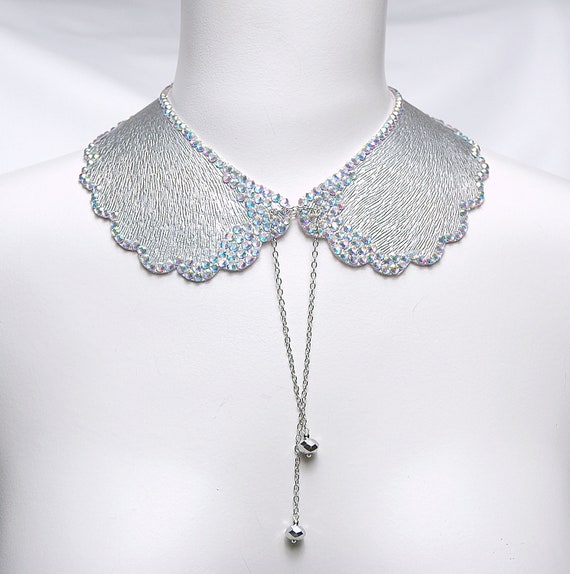 Finally, Casstronaut uses antiqued silver chain to create an edgy, industrial take on the familiar lines. Added bonus: this one is currently on sale for $15!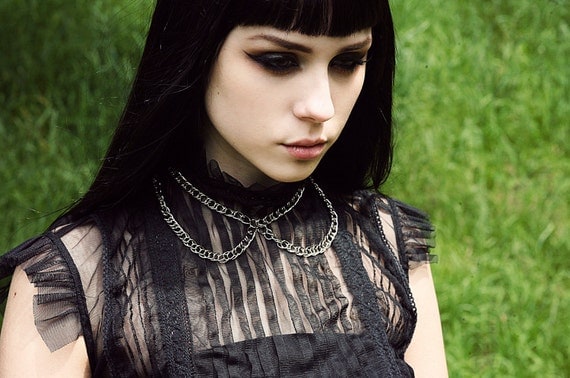 Happy Stalking!
Curator V.