When I graduated from high school, my grandparents gave me a set of luggage. Along with being a useful and appreciated gift, it sent the message that I was now on my way in the world. I had decisions to make and dreams to follow! That luggage would be considered vintage now and apparently I am not the only one charmed by it.
Etsy Vintage: Luggage
Modern luggage is certainly sleek, light, and durable, but how I miss appealing details like rich leather and metal hardware. This classic Samsonite from the 1950's can be found at Always Maybe Vintage.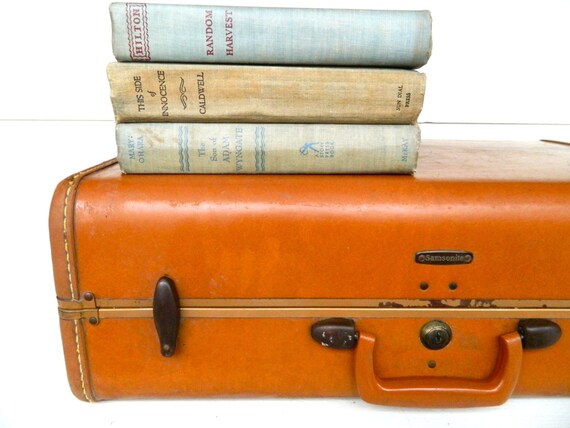 Full of retro goodness, this avocado green carry on bag from Dahlila Found is perfect for an overnight or weekend. With its adjustable strap and roomy interior, it could even make a super cool diaper bag.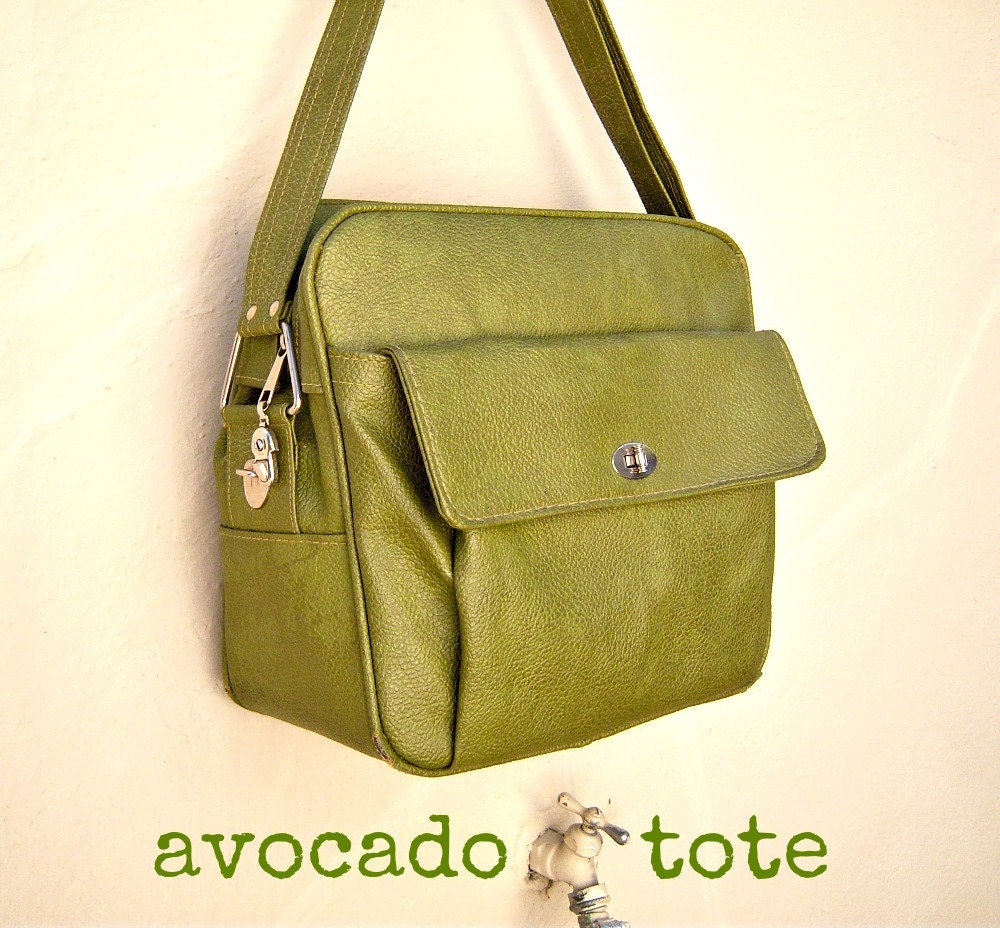 What is it about hatboxes that are so romantic? According to My Victorian Cottage, this beauty dates back to the 1920's and is covered in some sort of exotic leather. I vote that we all go back to wearing big old hats that require their own luggage.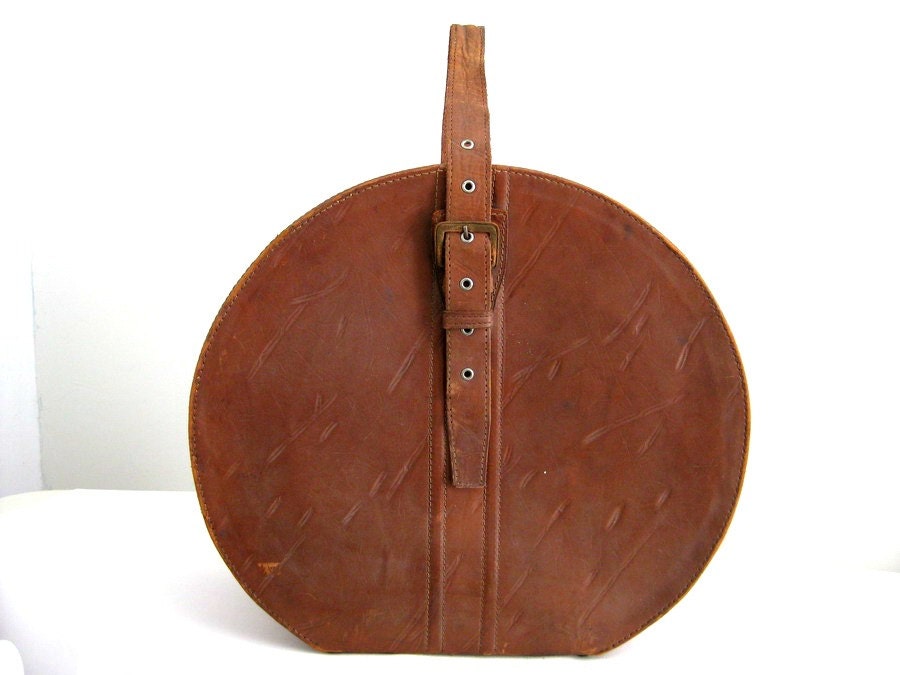 Wicker, brass, and leather come together in this wonderfully textured suitcase from the 1940's. Inthegan suggests using it as a bit of home decor or packing it up for you next picnic. (You're going to need a nice big straw hat to go with that.)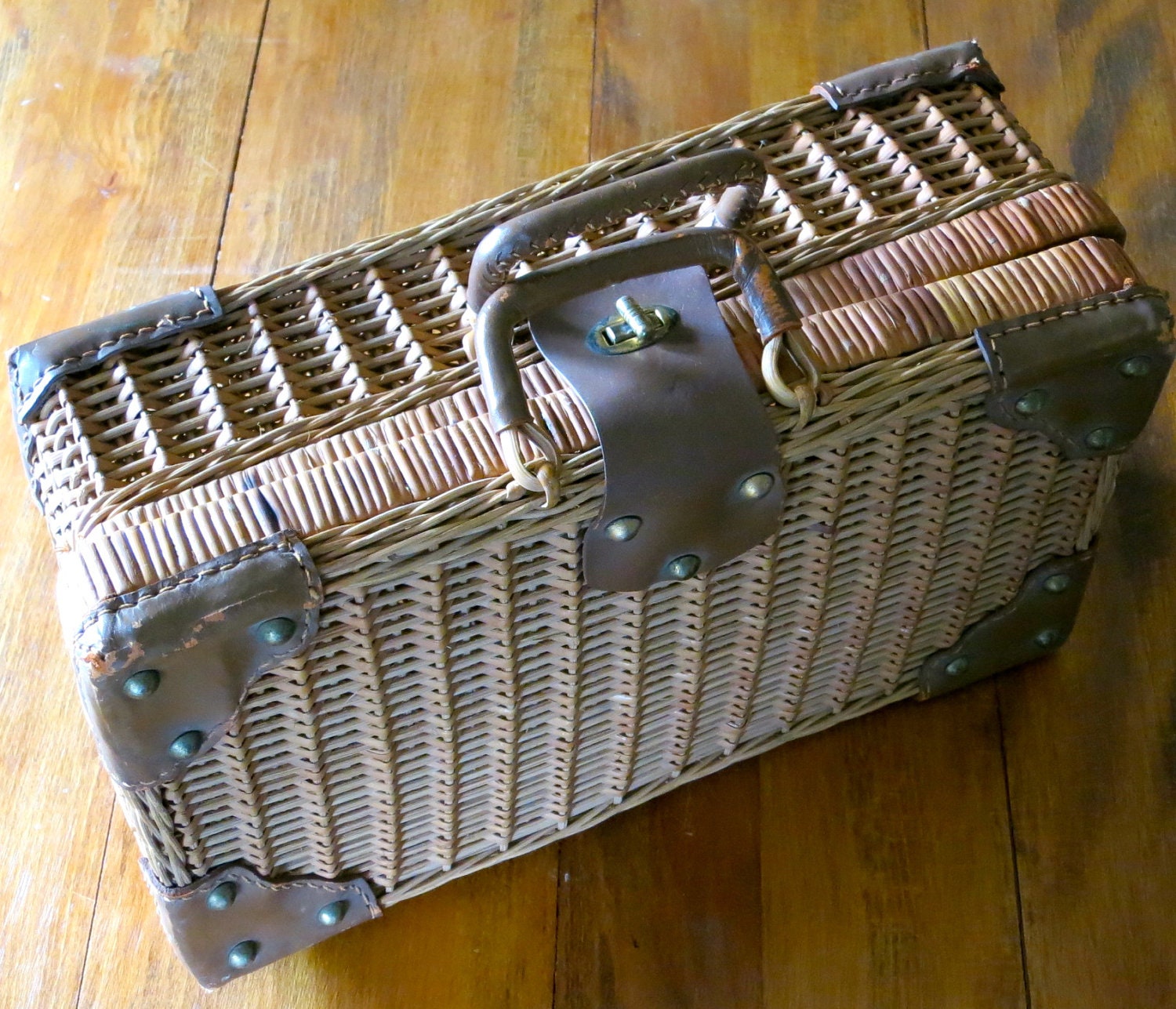 A stacked set of vintage luggage makes for clever, attractive storage. Charlie's Nest found this two-toned pair from the 1940's with great features like brass latches and lined interiors.


Ok, technically Songbyrd Vintage's offering is a lunchbox, but it was too cool to resist. Made from black molded metal, I love the sleek curves. How great would it look holding all the electronic remotes in a man cave?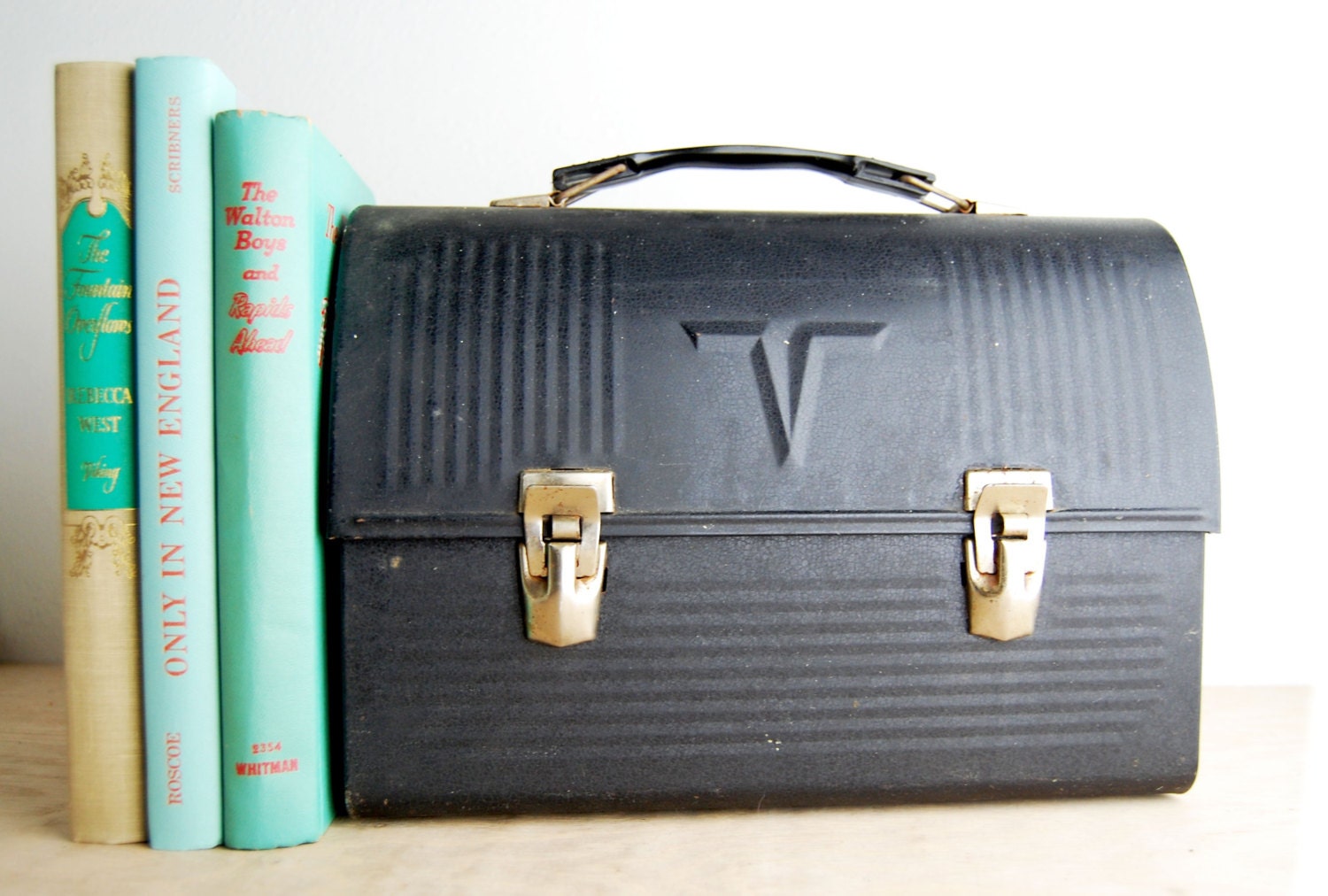 Finally, I found this train case at Jess James Jake. Made in marbled cornflower blue with shiny chrome hardware, this piece is just right for when Don Draper invites you for that weekend :::ahem::: "business trip".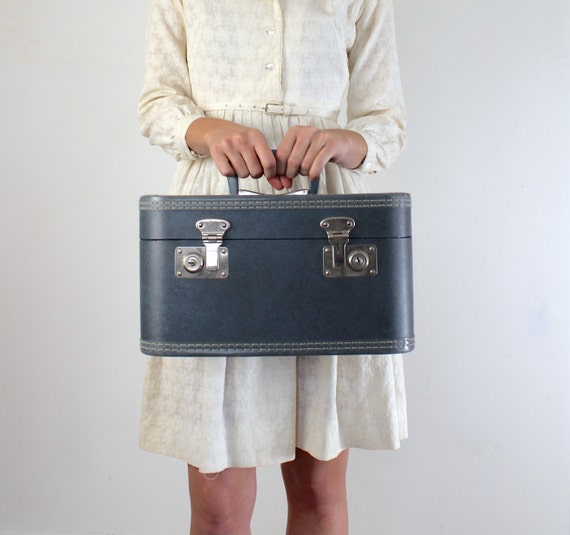 Happy Stalking!
Curator V.