You never know how vital a notepad is until you don't have one and you're scrambling around writing on the back of crumpled receipts (:::ahem::: or so I've heard). I don't care how many notes you take on your phone, there is no replacing an actual paper notepad. Here's a sampling of the many, many designs available on Etsy!
Duly Noted
Filled with 100 pages of pale yellow paper, the cover of this notepad is a print of Christine Donaldson's original painting "Purple Balloons". Bright and beautiful, it's also available as a print or note card.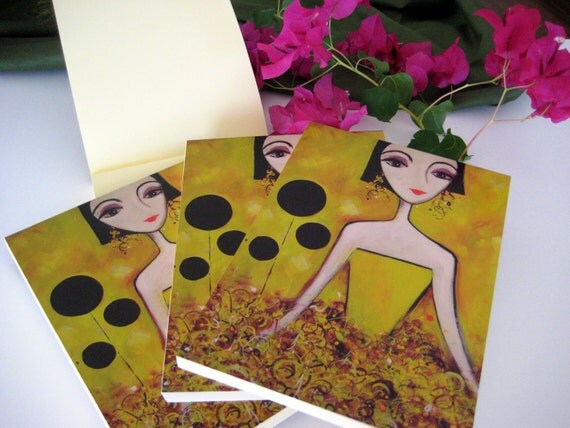 Smock Paper practices eco-friendly printing processes and donates to 1% For the Planet with each sale. So not only do you get a gorgeous, letter pressed notepad, you've made the world a better place.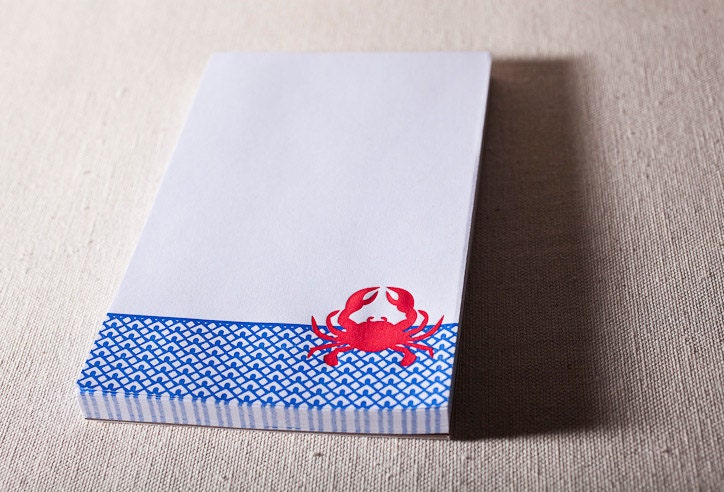 Mini matchbook notepads made to look like Saltines? Delicious fun from CO Design! You'll get a set of 5 for $5 and they're the perfect size to stash anywhere and everywhere.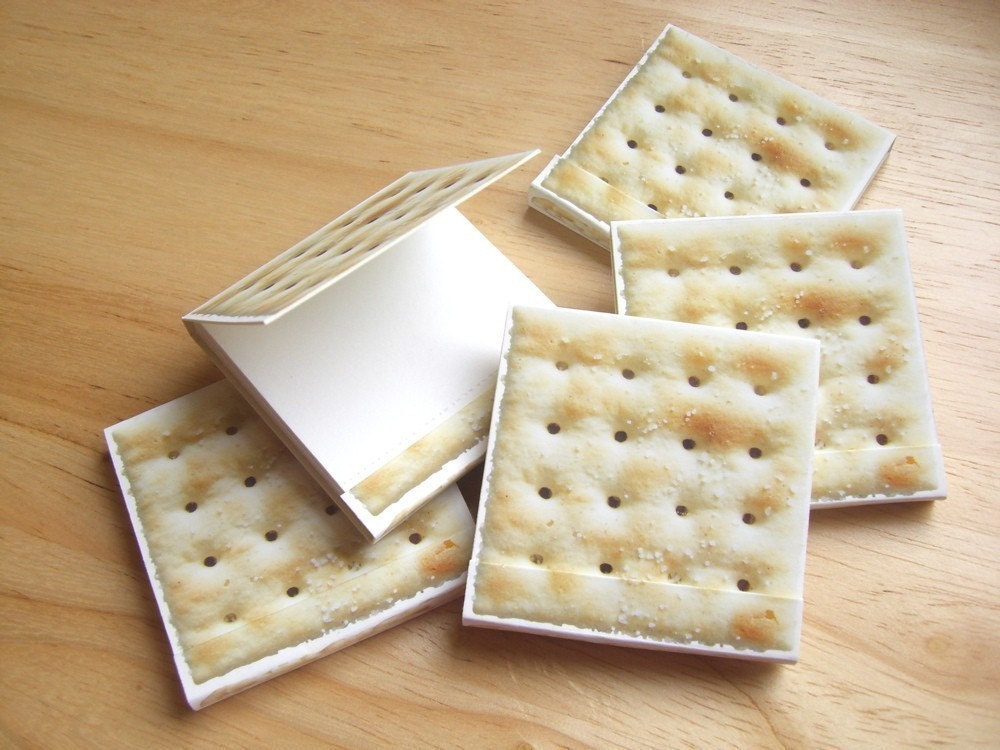 Rags and Bones upcycles vintage images into small notepad covers. This one features illustrations from an old children's science book. The use of binder rings means that you can refill it to use again and again.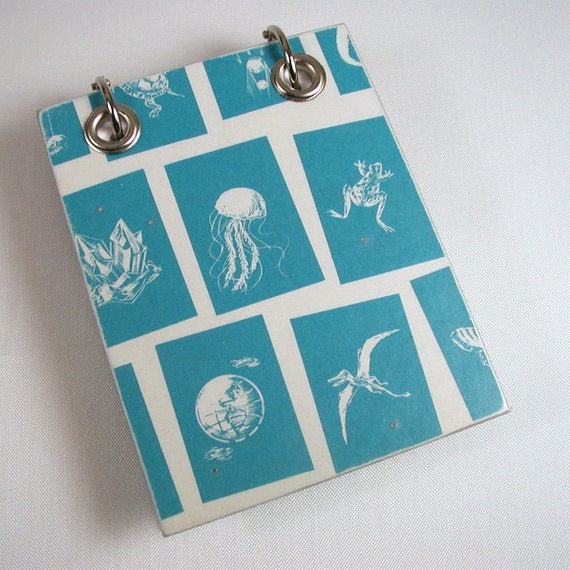 Printed with the words "Today is the day when I am going to get it all done", this notepad does double duty as a motivational message! Made from 30% recycled paper, it's currently on sale at This Is It! Creations.



Paper Doll Printing has so many notepads to choose from that it took awhile for me to select just one. This one is colorful and can be personalized with your name or anything you like.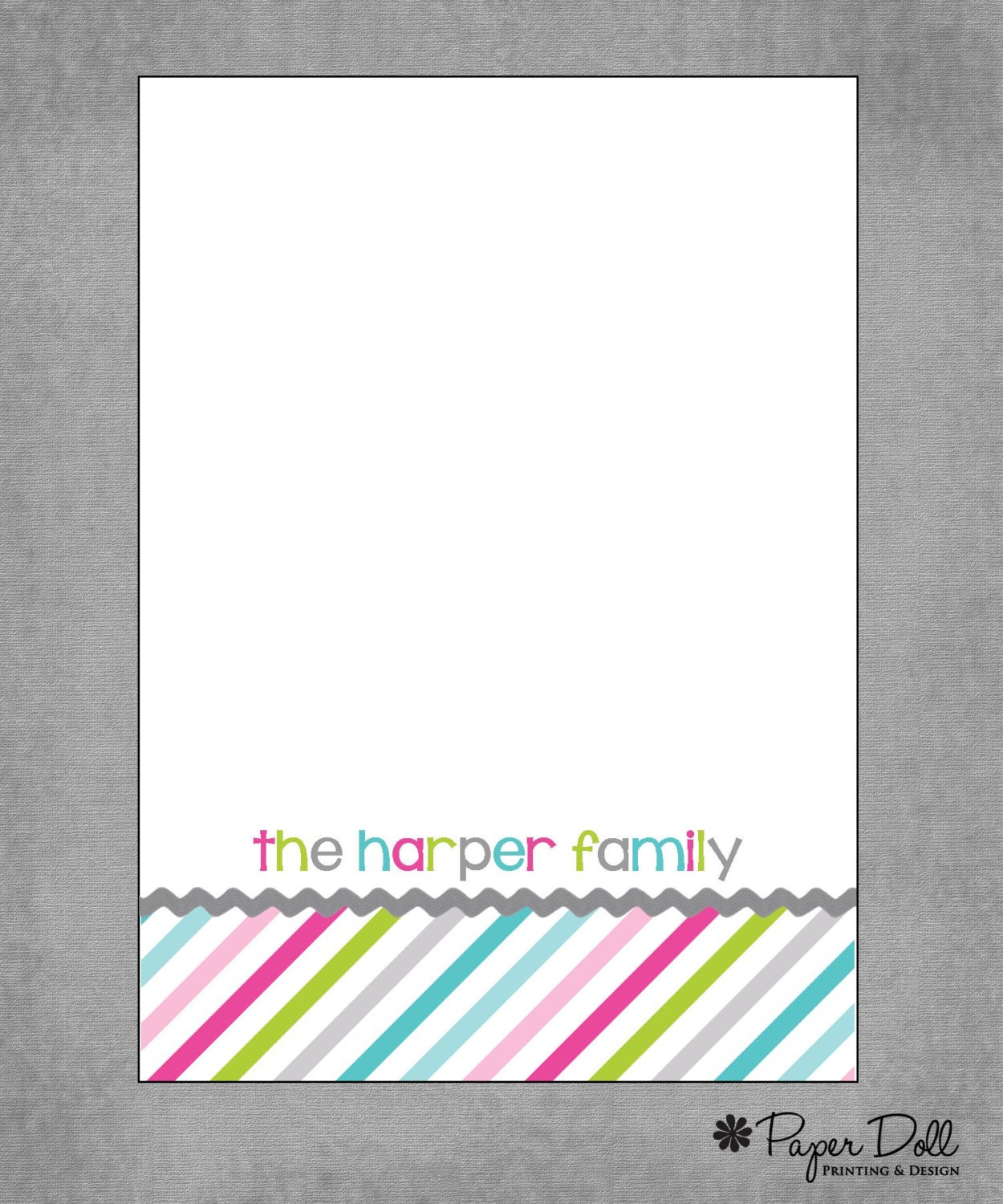 Looking for a non-candy Valentine's party favor? What about a sweet hand tied mini notepad from Making the Nest of It? I love the gentle, country feel of the brown kraft paper and red and white hearts.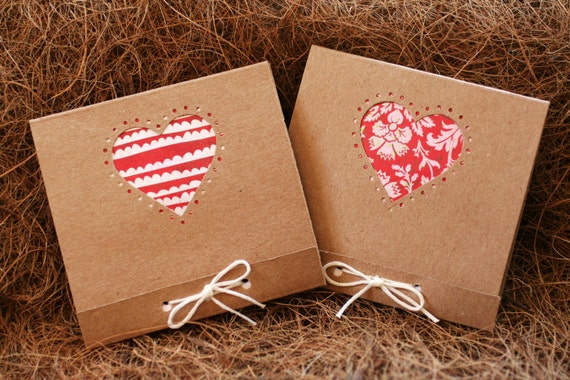 Happy Stalking!
Curator V.