As we ring in 2013, here are some ways to bring good luck from around the world. Wishing you and yours a wonderful new year!
A new year can be a fresh start, a blank state, an endless opportunity stretching out before us. Is it any wonder that people look for ways to start the year off with a bit of good fortune? Today's exhibit showcases luck-bearing traditions and symbols from around the globe. Here's hoping 2012 is full of good luck and happiness for all of us!
Happy New Year!
Mistletoe is often found on New Year's tables as a good luck charm. This French Victorian image wishes you a Bonne Annee with mistletoe and horse shoes. Victorian Scrapbook offers this as a jpeg image and it would be great to kick off your 2012 memory book!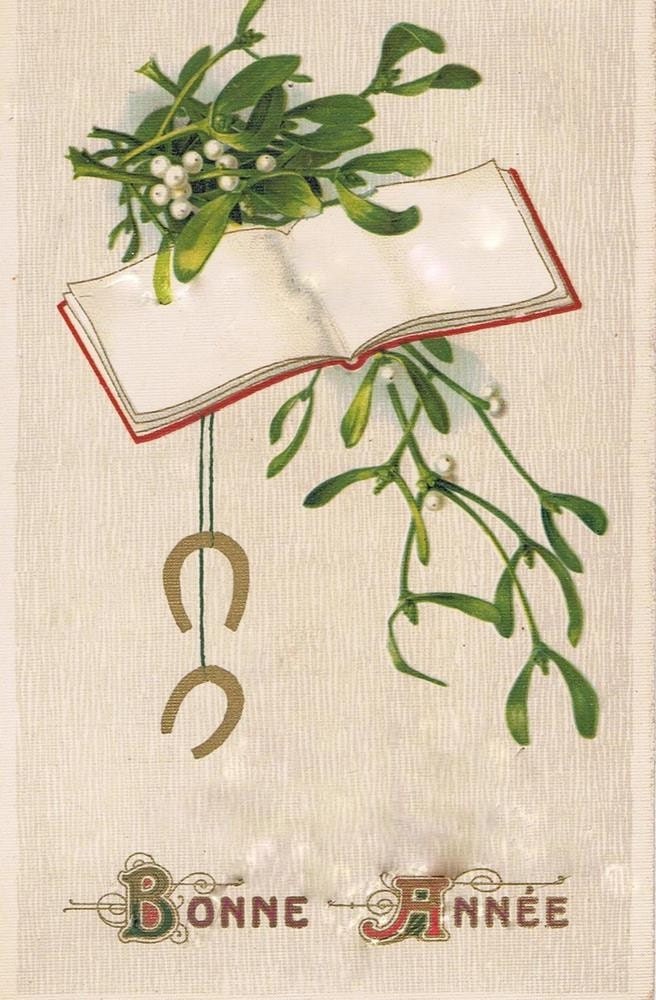 In Japan, the new year is a time to offer tribute to gods of good fortune. Beauty Watcher has done this by depicting Shinda, a Daikoku god of wealth. Each wooden star ornament has been hand painted in acrylics, then adorned with copper and beads for a festive touch.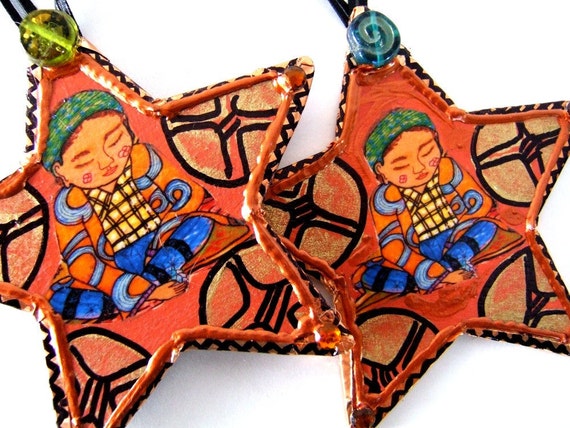 According to Greek superstitions, a good luck charm (ghouri) cannot be bought for oneself, but must be received as a gift. Elegance Eternelle's ghouri is made from sterling silver, then rhodium plated. Each side is inscribed with one number of the year 2012.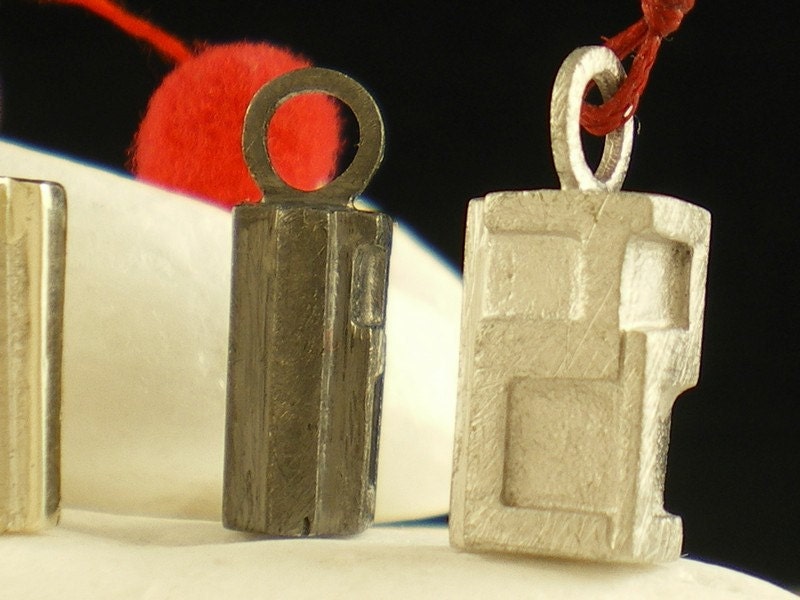 Eating shortbread is thought to bring good luck in Scotland. I know I'd consider myself lucky to have a wedge of this delectable treat! Coco Confections can make it traditionally or with your choice of lemon or brown sugar and ginger.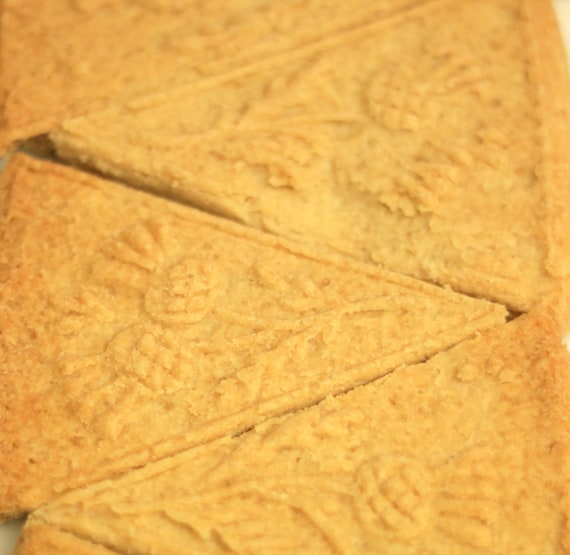 Pomegranates are known as a symbol of fertility and abundance, making them perfect for a new year. These porcelain ones are absolutely gorgeous finished in Blue Room Pottery's purple-blue glaze. They're sold individually and would make a dramatic focal point in your home all year long.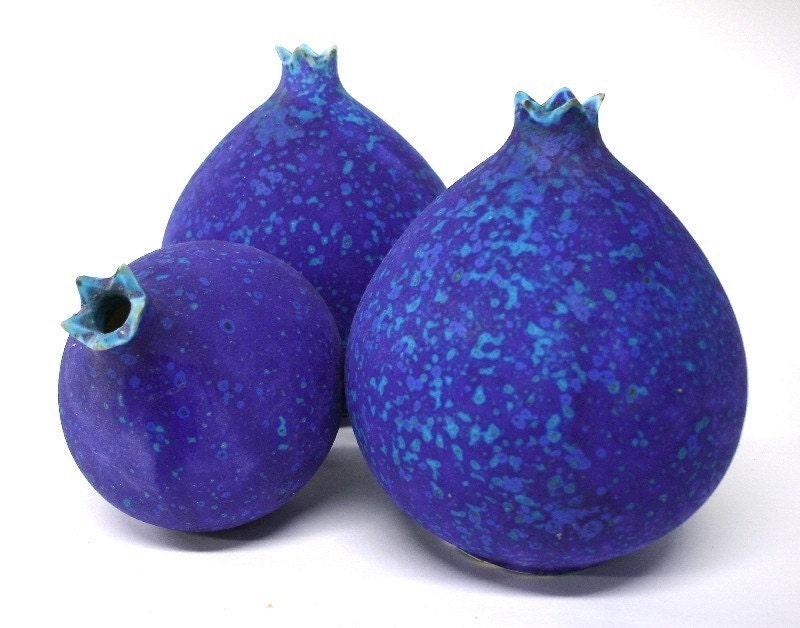 In the American South, it's traditional to eat black eyed peas, often in a dish called Hoppin' John, on New Year's Day. Concrete Lace's letterpress card is inspired by this and even includes the history of Hoppin' John on the back.


In Portugal and Spain, it's customary to consume 12 grapes at midnight to guarantee a sweet year. This photograph by Our Grandma's Gallery shows rich bunches of grapes on the vine in the Mateus Palace Gardens, Vila Real, Portugal. It's part of a lovely series of travel photography.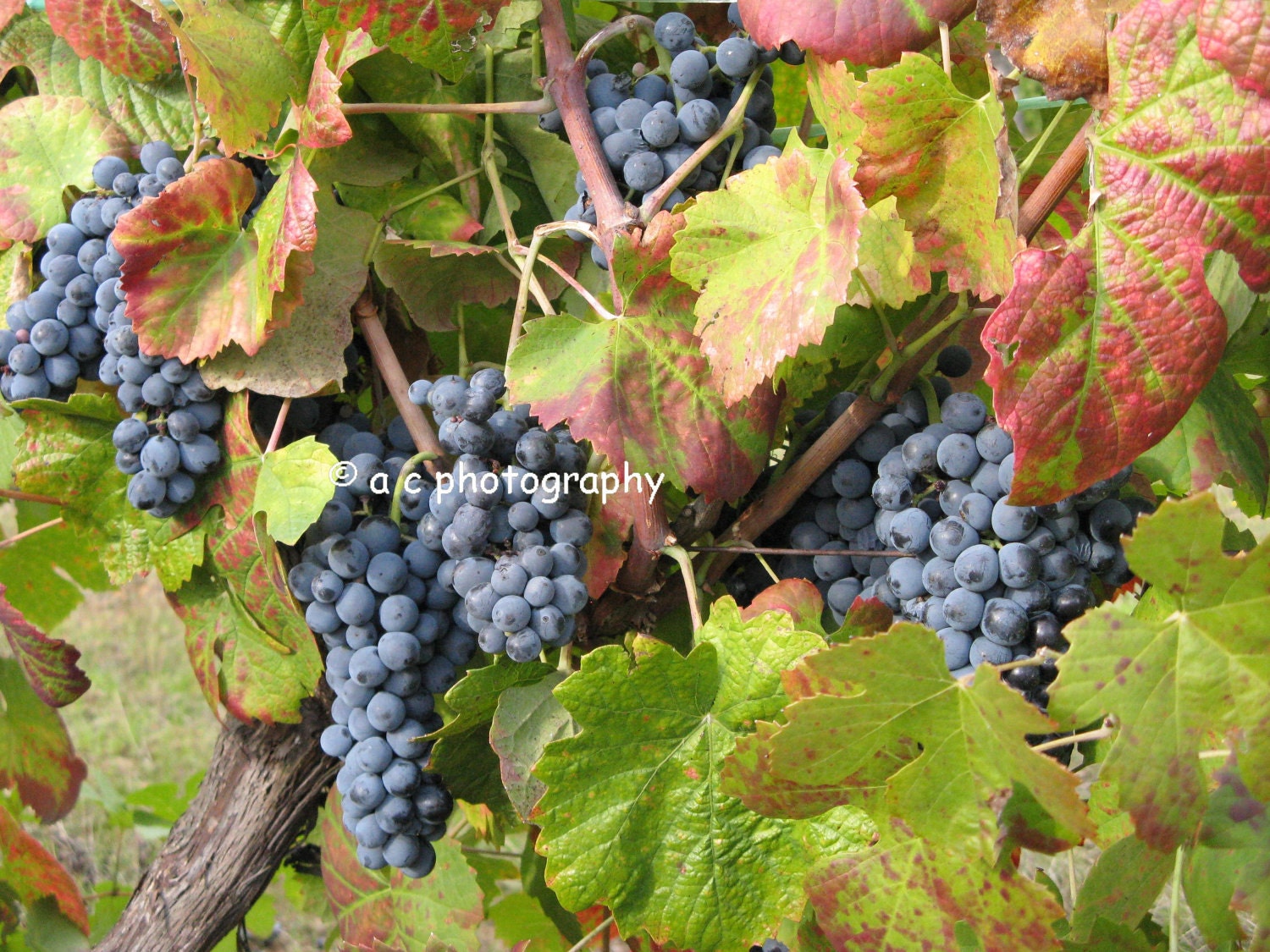 Happy New Year!
Curator V.