Tis the season for calendar shopping! Even as our reliance on online calendar grows, there's no substitution for an actual paper one. Aside from being practical, these calendars are true works of art that can brighten your wall or desk. (Special thanks to the Stalkers over on our Facebook Page for contributing ideas to this exhibit!)
2013 Calendars
Inspired by Polish paper cuttings known as wycinanki, intricate folk art designs adorn each month of this desk calendar from Press Bound. The letter press method adds delicious texture to the rich colors.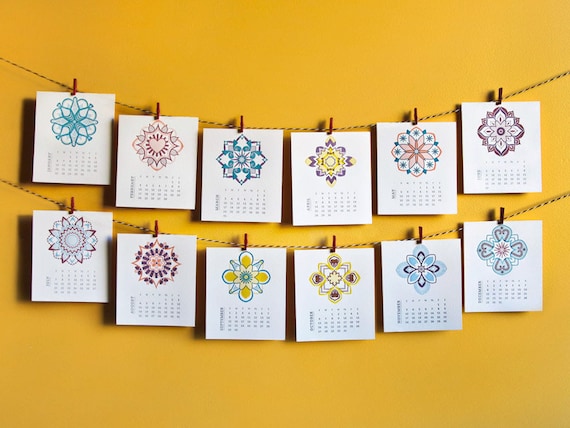 I just discovered there's a shop called Chicks in Hats where "all the chicks are briefly and happily hatted before living out a long and happy life on our farm in Maine." These little guys will keep you smiling all year long.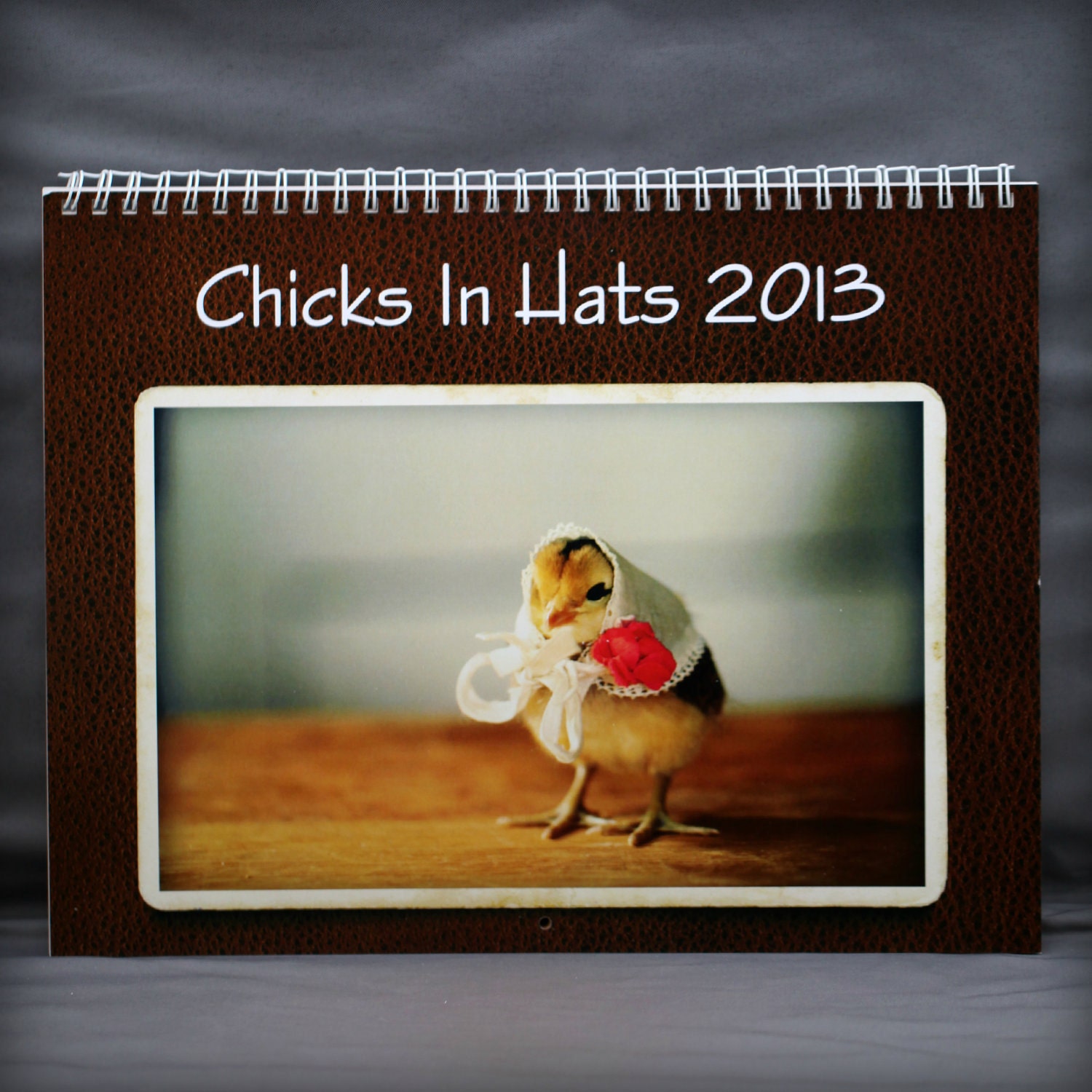 Adorned with charming watercolor illustrations, this design has enough room to serve as a calendar/planner combo. Fibers and Twigs suggests using it on a clipboard or wall for the entire family to access.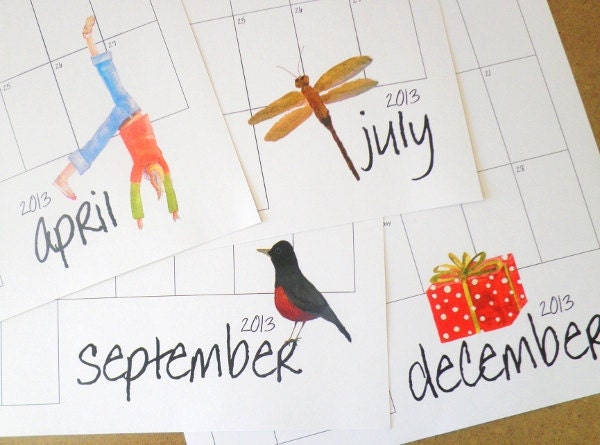 For the art lover in your life, this calendar compiles a dozen dreamy photographs from Morningdew Photography. Each print measures 4×6 making them perfect to hang with magnets or display on an easel.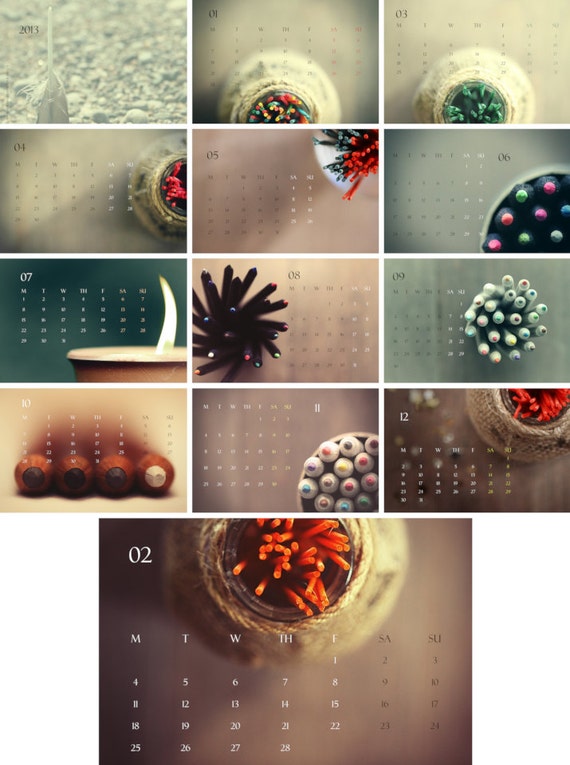 I'm pretty sure even Mondays would hold more appeal with this bright calendar from Print Pretty Blog. As it's printable, it also makes a great last-minute gift.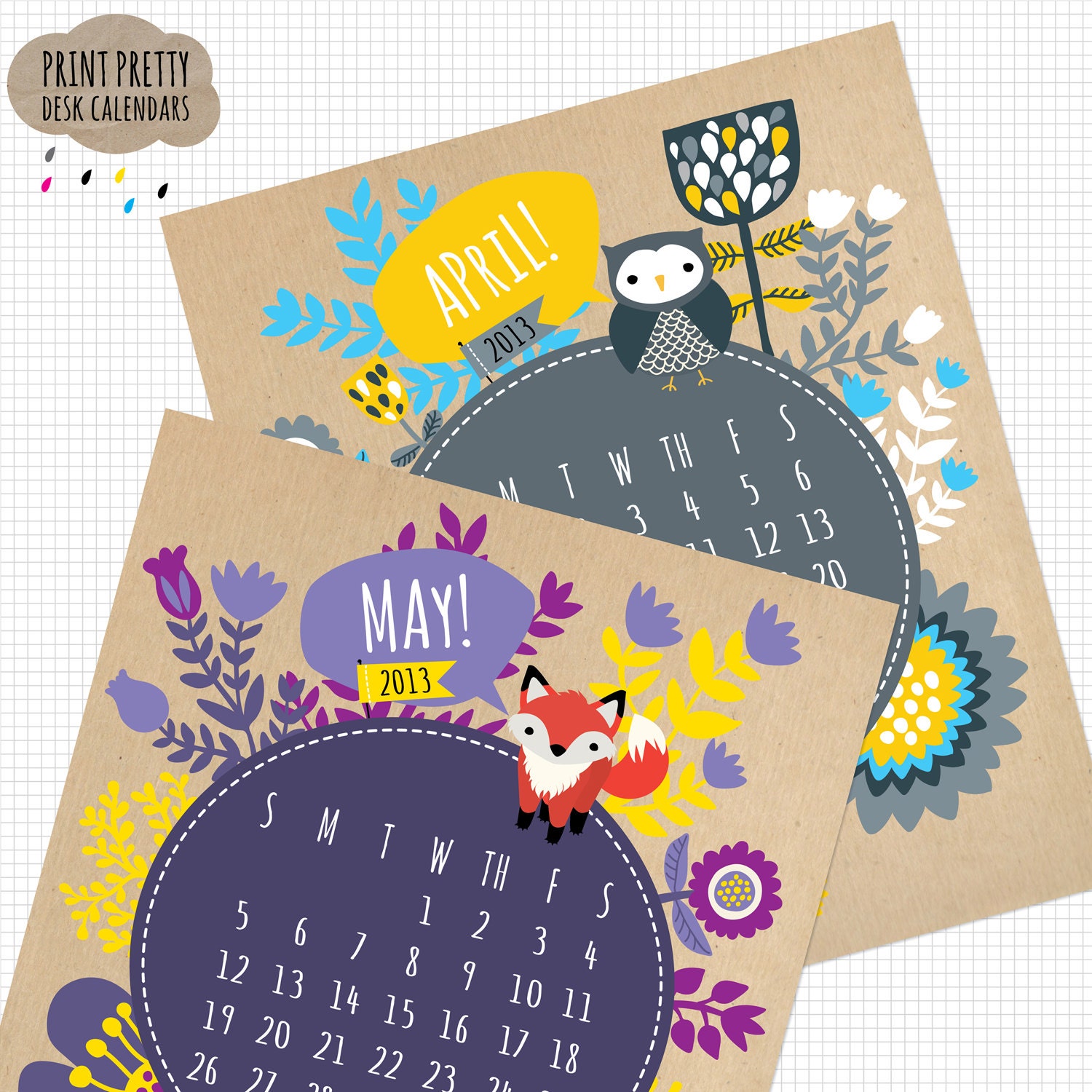 Why a hexadecimal calendar? In the words of The Wallaroo, "Your friends and co-workers will be confused wondering what this calendar is all about while you will proudly display it in your office, bedroom or cubicle wall. How geeky is that?"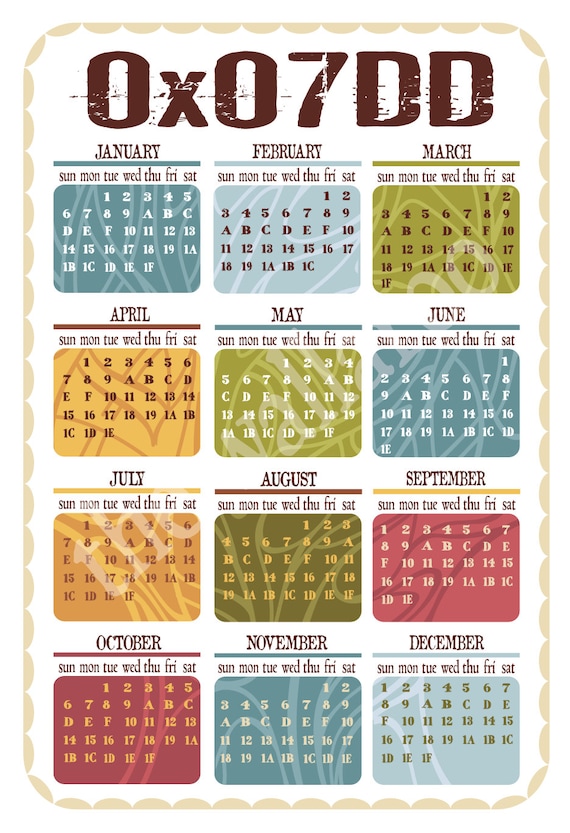 Finally. never miss a birthday or anniversary again with Lori A McKee's perpetual event calendar. It never expires and saves you from having to transfer dates to a new calendar each year. Plus, you get 13 of her whimsical woodland prints!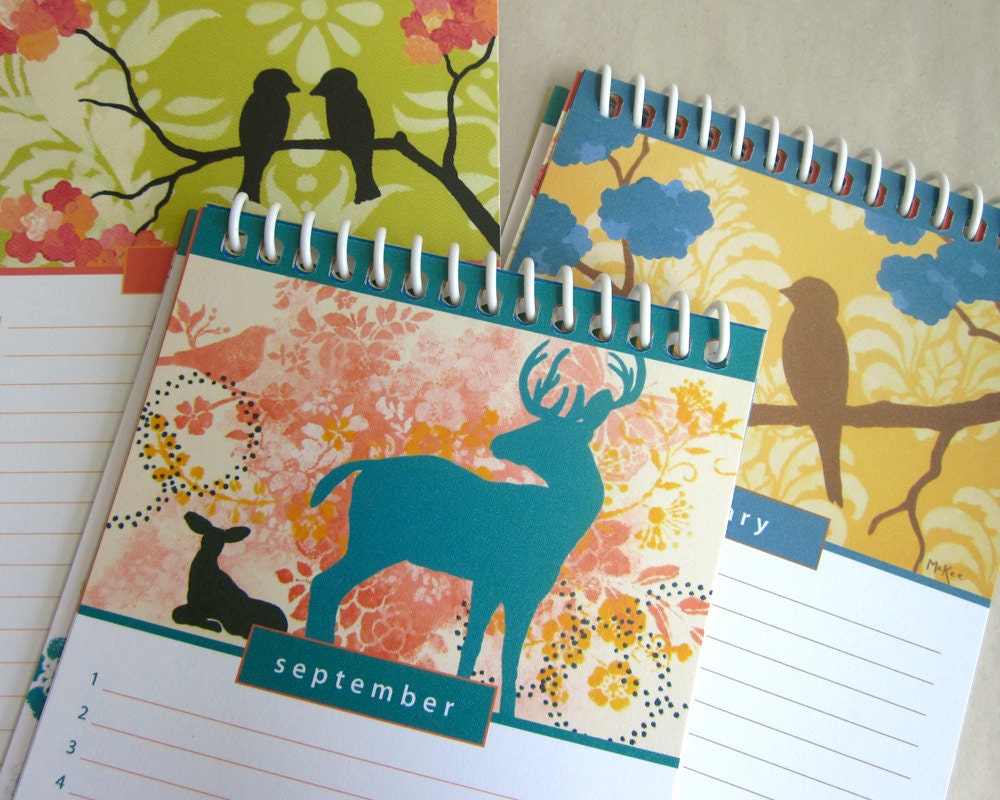 Happy Stalking!
Curator V.