While there hasn't been much to smile about in these recent dark days, I did find one thing that gave me a flicker of warmth and happiness. Here in Portland, our zoo has a brand new baby elephant named Lily. Barely 2 weeks old, she made her public debut this weekend. (One person who saw her reported that she was sucking on her own trunk!) I share this sweet baby, and the exhibit she inspired, in hopes of lifting our heavy hearts ever so slightly.

The Elephant In The Room
I couldn't resist this print of an original watercolor by Painted Bliss that shows an elephant and mouse friend admiring the rising full moon. Soft and dreamy, this is a calming piece of nursery art.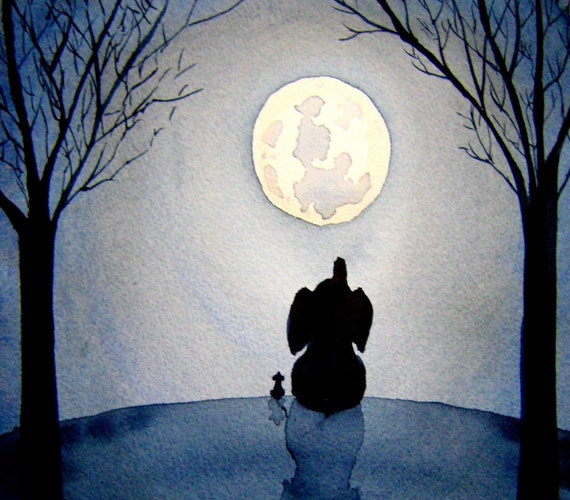 A silvertone elephant button completes this double wrap beaded leather bracelet. The translucent shine of the jasper beads adds a gorgeous earthiness to this design from Ropes of Pearls.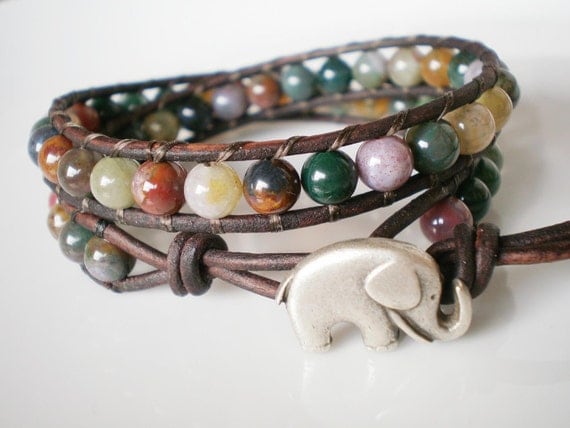 Bannor Toys is all about organic and natural wood baby toys. These elephants are finished with an all natural beeswax for safety and durability. (Added Bonus: The sellers donate a portion of each sale to a child centered charity.)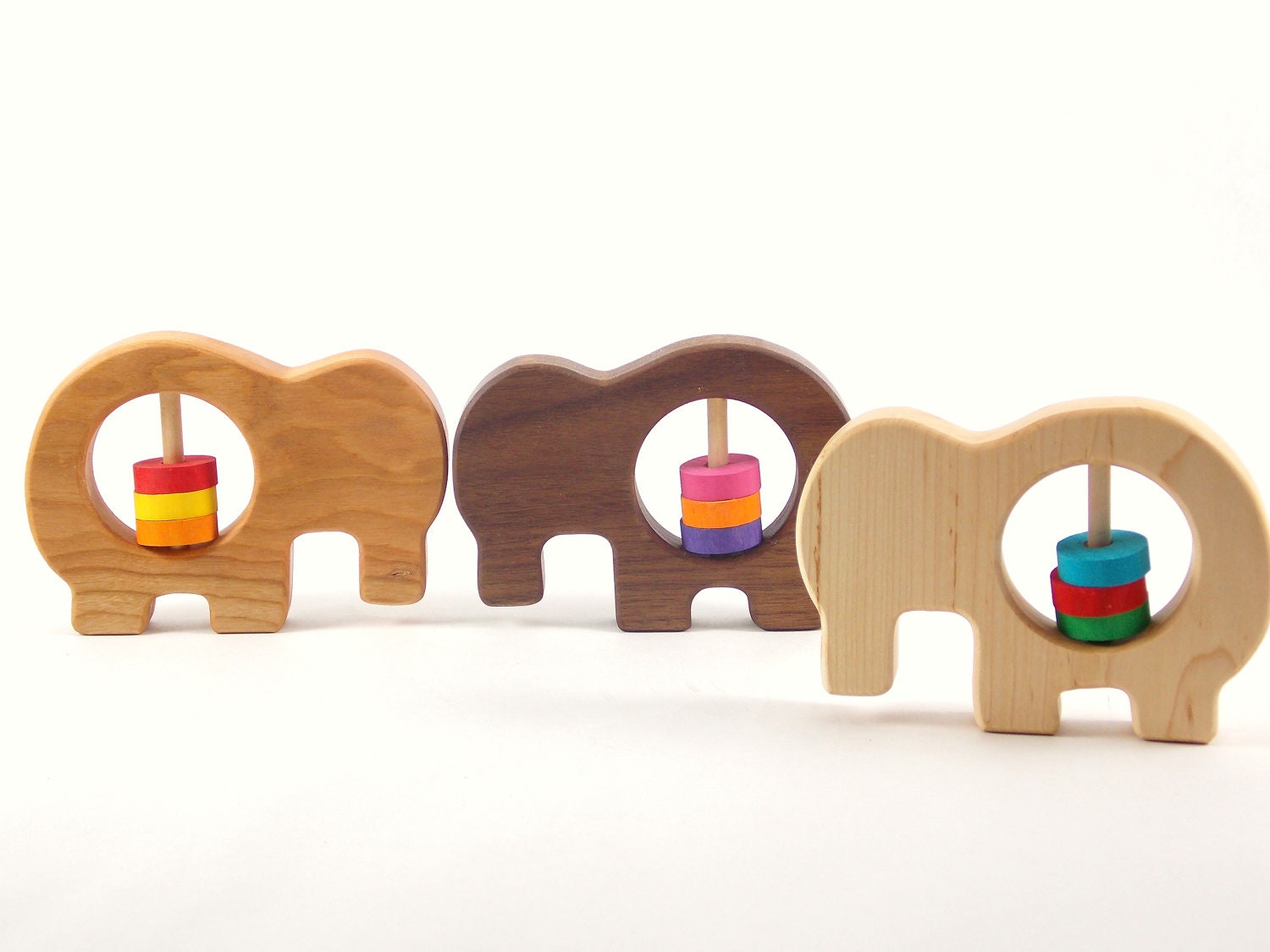 A fabric basket is incredibly versatile and this one from Too Cute Originals is adorable as well. I love the crisp pink and white of this design, but it's available in a handful of colors.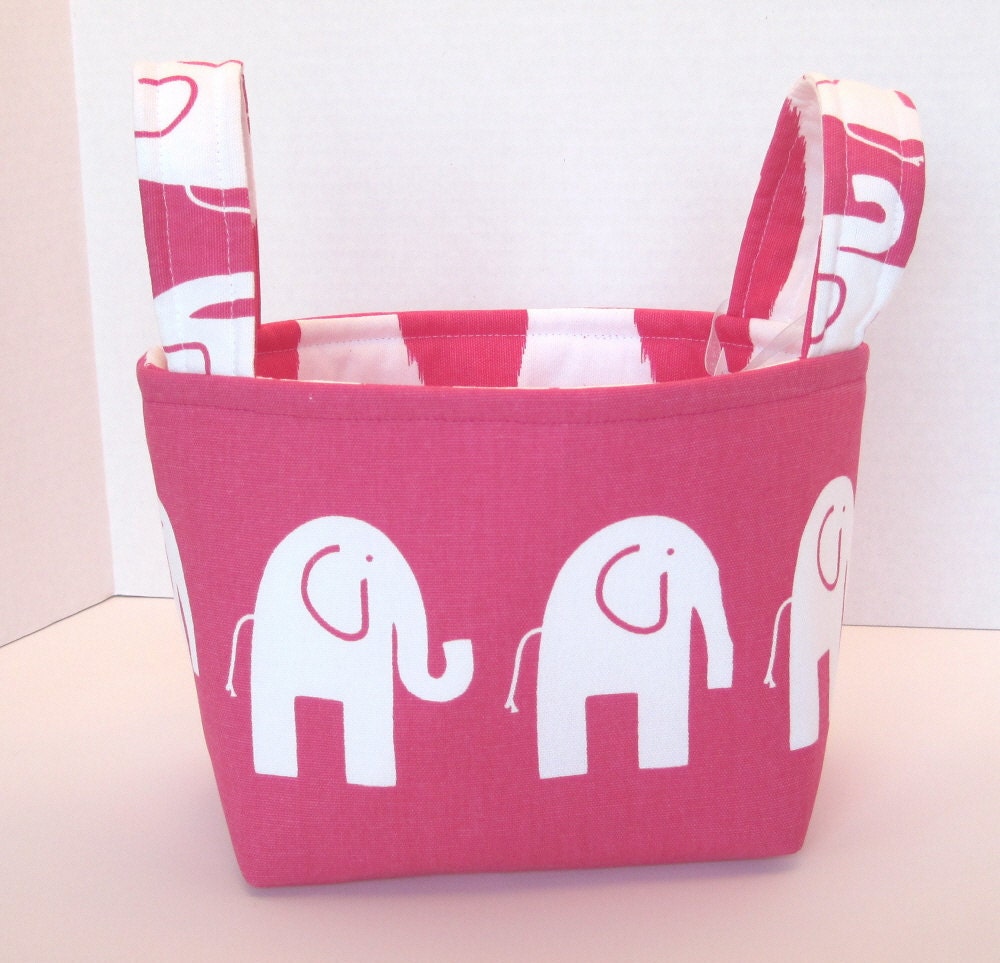 A tiny elephant has been handstamped onto a silver disc measuring in at just 3/8th of an inch. Sweet and simple, Minibelle also offers it in gold filled if you prefer.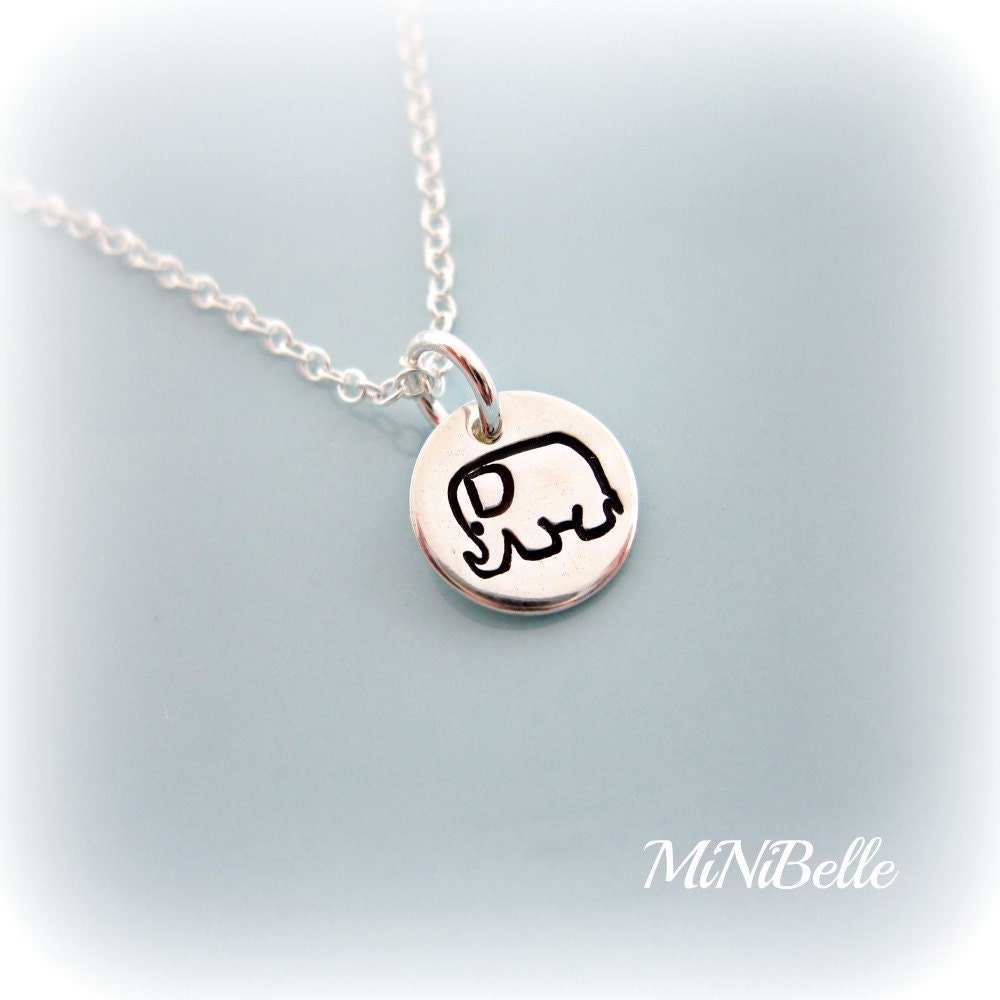 Dara Dokas Designs is a brand new shop featuring colorful cards. Drawn with Sharpies, this elephant is filled with spring flowers creating a gentle, whimsical design.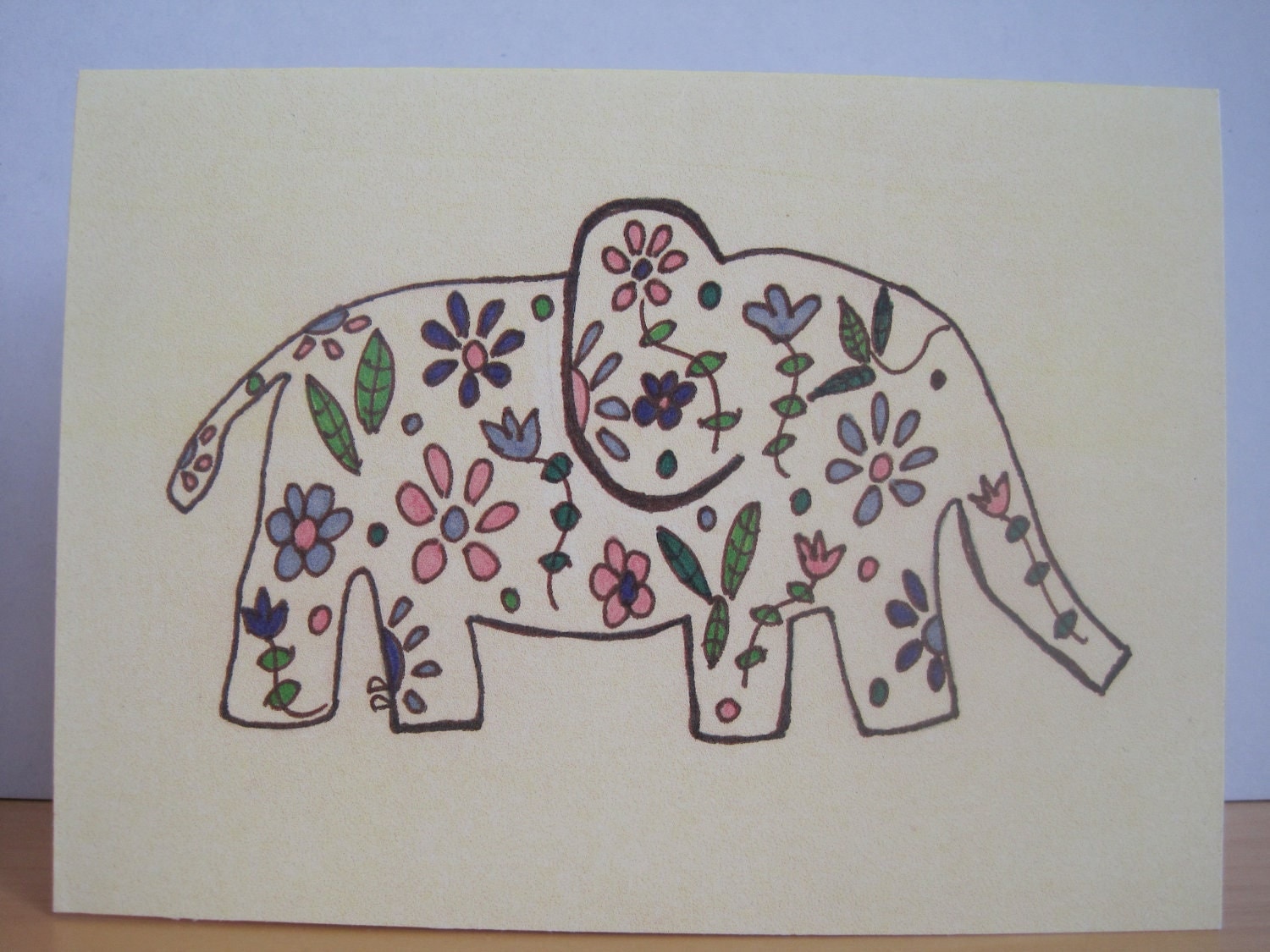 Gittery elephant cupcake toppers in pink and grey are a terrific accent for a child's birthday party or baby shower. Beautiful Paper Crafts has all sorts of toppers as well as banners and gift tags to make your next party super cute.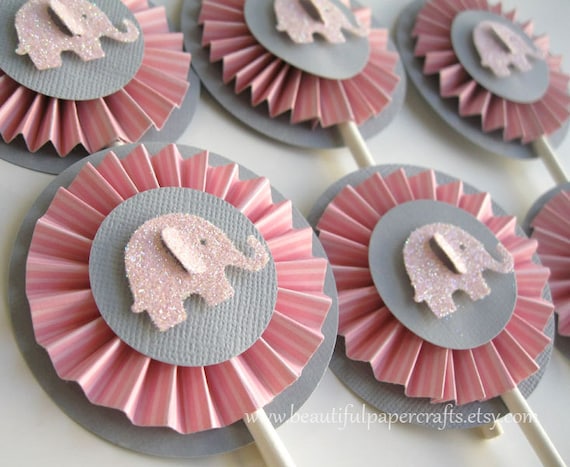 I leave you with this quote from Momastery:
"When the world feels too loud, we must be quiet. When the world feels too violent, we must be peaceful. When the world seems evil, we must be good."
Curator V.