There are so many plush creations available on Etsy just waiting to become a part of your family. While all of them are soft and huggable, now and then you find one with a personality that shines through. Skeptical that a collection of fabric can exude emotion? See if the ones in today's exhibit don't have a certain irresistible look on their faces.
Plush Creations: Something To Love
Cotuit Bay Knitter is your place for hand knitted bears and bunnies dressed for all sorts of occasions. This little gal looks equal parts sweet and mischievous…the perfect companion.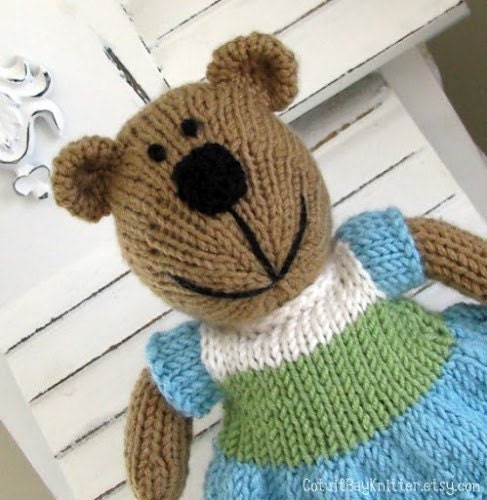 Mama Mayberry's offers a mama beetle complete with two beetle babies. Check out the attention to detail like the pom pom "pearl" necklace and the babies' embroidered bibs.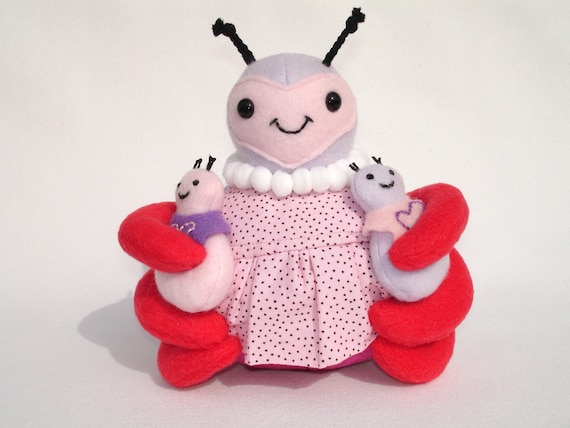 Humpty Dumpty is made from machine washable soft acrylic yarn. His sweet little plaintive face is hand embroidered and I can almost hear him saying, "Don't let me fall!" Available at Toy Box by Flame of Silver.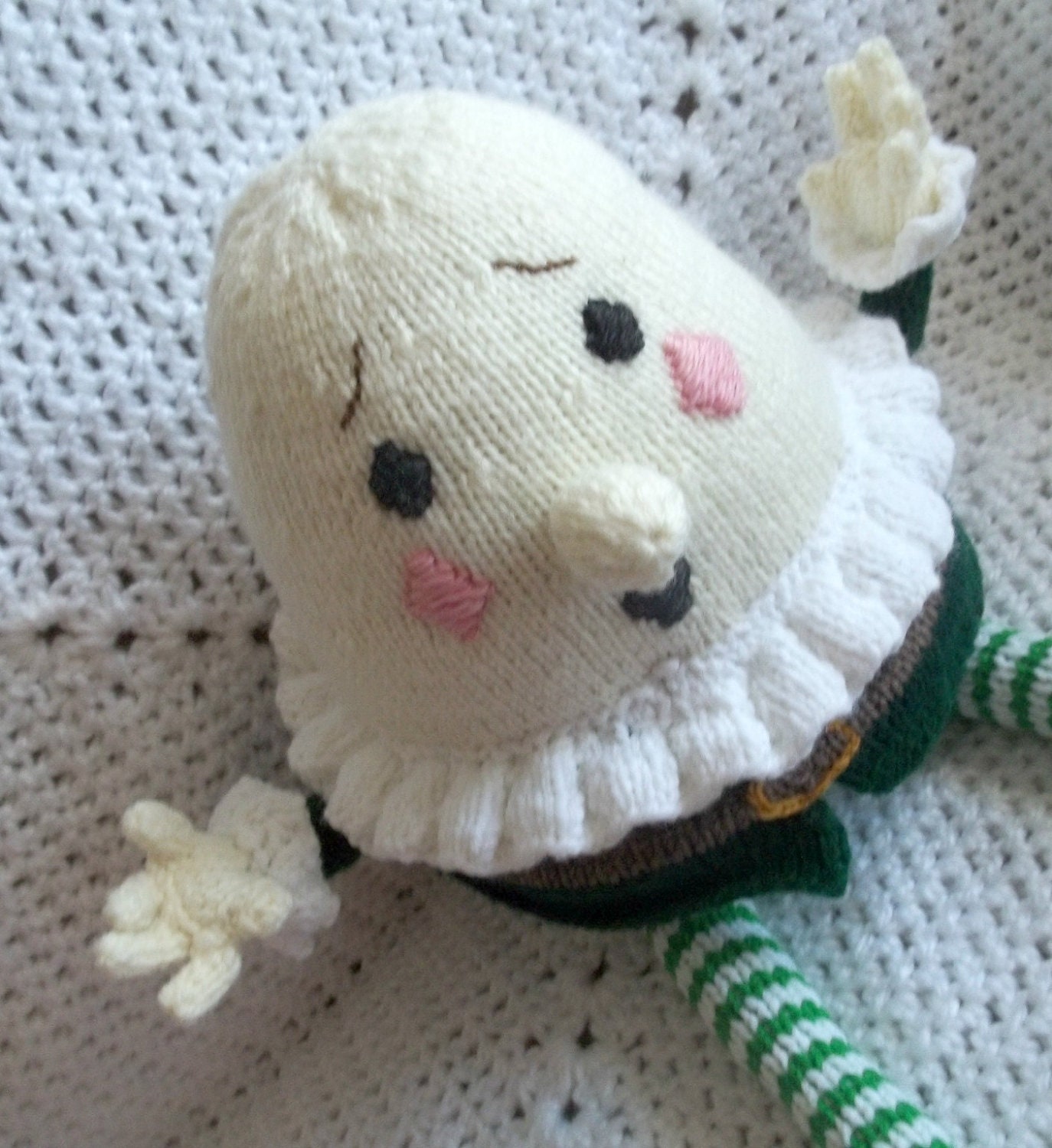 I've already got a soft spot for hedgehogs and this design from Wassup Brothers is totally calling my name. Made from a variety of vintage and recycled materials, his name is Bennie. And I love him.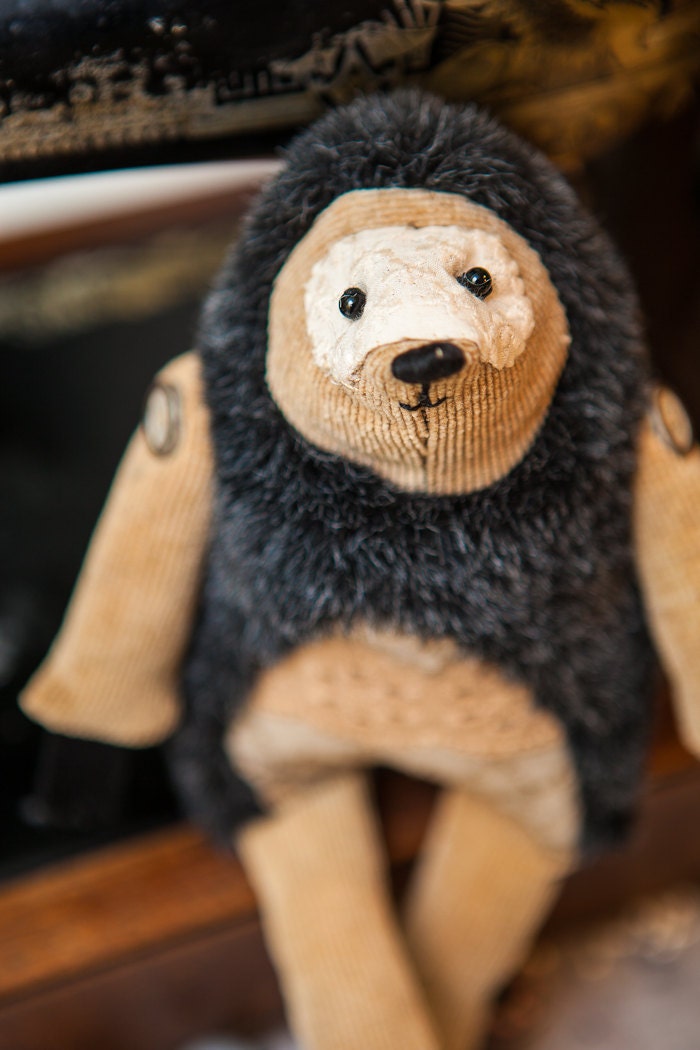 If you've never considered snuggling a slug (sluggling?) let Elizabeth Ruffing change your mind. The look on the slug's face says, "I know you're surprised, but we are going to be best friends."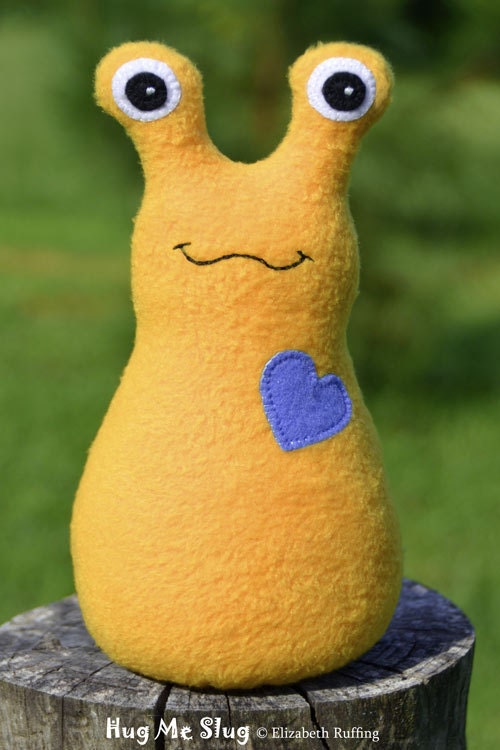 Warm Personality makes an entire line of sock monkeys specifically for babies. With no small parts and handles easy for even the littlest ones to hold, this little guy is ready to play.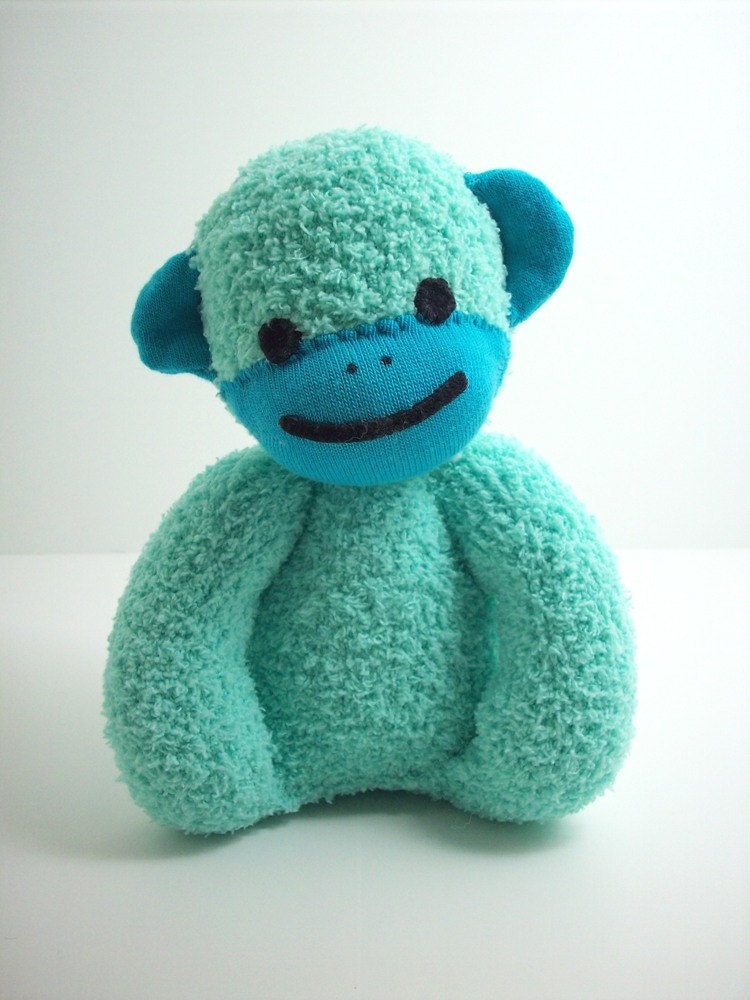 Give "tree hugging" a whole new meaning with these Maple Tree Friends. Choose one or build a little forest. Just look how happy they are! Available from (where else?) Hi Tree.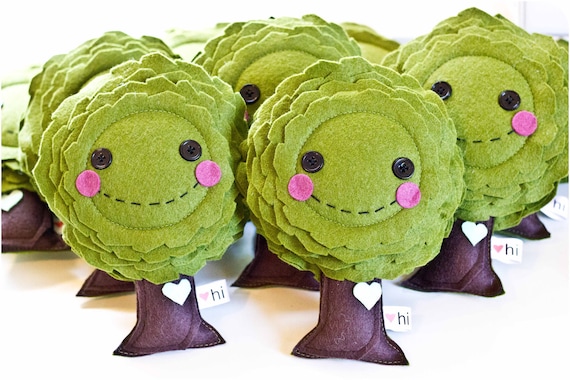 Happy Stalking!
Curator V.