In Japan last month, my daughter and I had a lot of fun observing the fashions. In general, people there looked so polished. Not fancy, but well put together. Many women were dressed smartly in skirts, tights, and boots. While their outfits were often in neutral colors, plum accessories were a common sight. Whether it was tights, a scarf, or knit hat, this welcome pop of color was so warm and chic.
Color Story: Plum
This jewel toned loop scarf can be worn any number of ways thanks to a removable slip knot. Made from upcycled cotton lycra jersey,
Lovely Squid's accessory is eco-friendly to boot!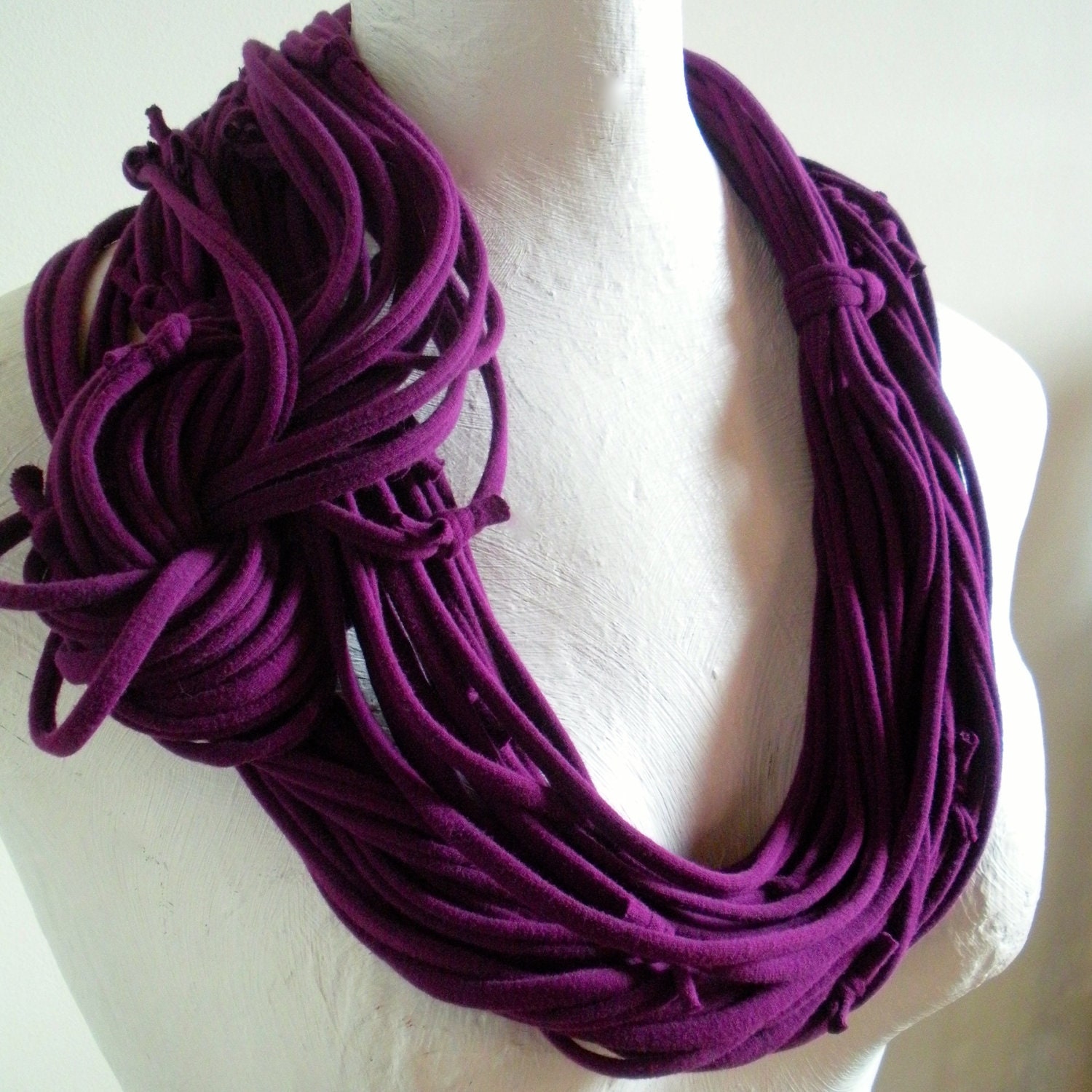 Here, plum snakeskin is the backdrop for a purple lepidolite stone in this bold cuff from Lea's Boutique. The gold toned metal setting warms up both shades of purple.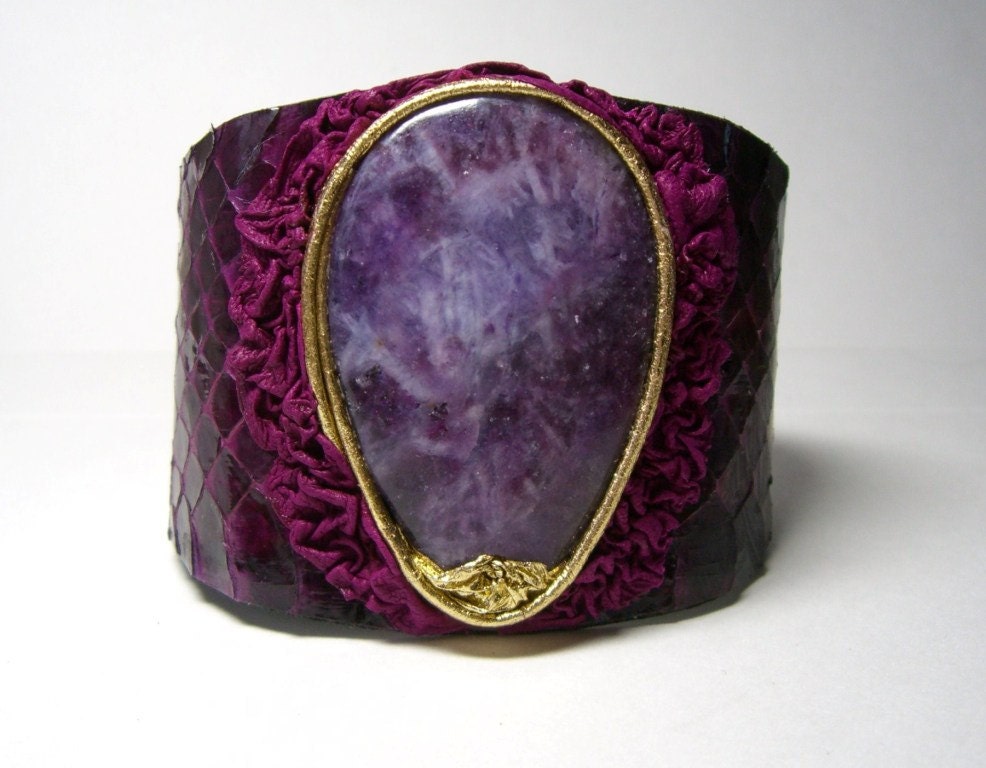 A long coil of memory wire is the base for sparkling plum crystals and hundred of glass bugle beads. This design, from Julie's Gift Box, makes for a one size fits all bracelet.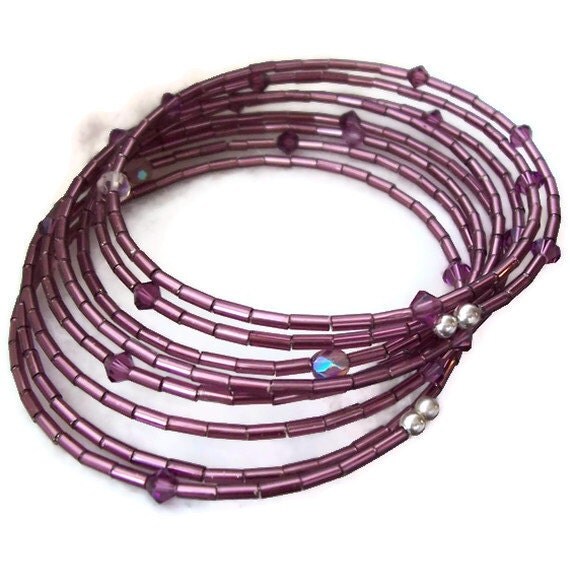 Clearly, this color has a timeless appeal. This set of four goblets offered by Fondly Vintage dates back to the 1960s or 1970s. I love how the color seems to almost glow.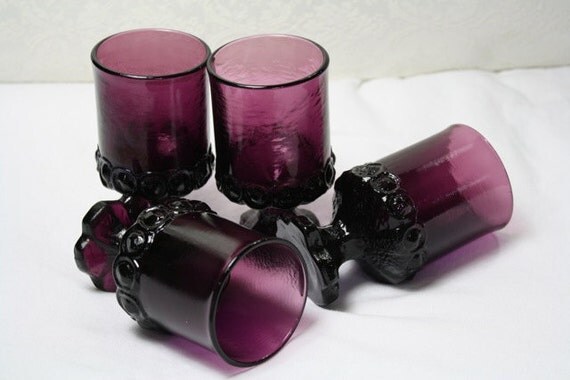 Candyland Ornaments made this ornament from hand dyed vintage ribbon and a scattering of crystals to help it shimmer under the Christmas tree lights. Offered in 3 sizes, this would make a thoughtful hostess gift.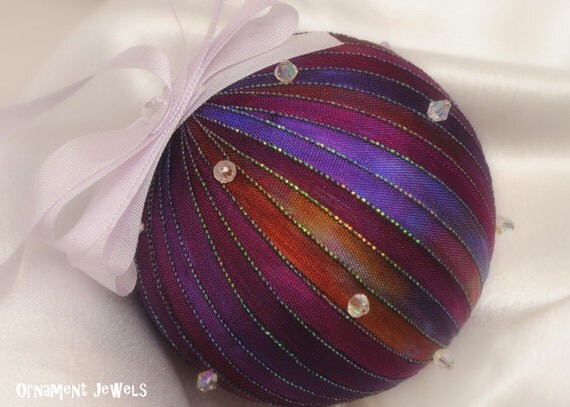 Fresh and simple, plum looks great paired with a lighter violet in this ombre clutch. Find more modern totes, purses, and wristlets at Rogue + Whimsy


The whole gamut of plummy purples is gathered in this collection of vintage books compiled by Mama Von Vintage. An instant focal piece, this is a great way for old books to be repurposed whole.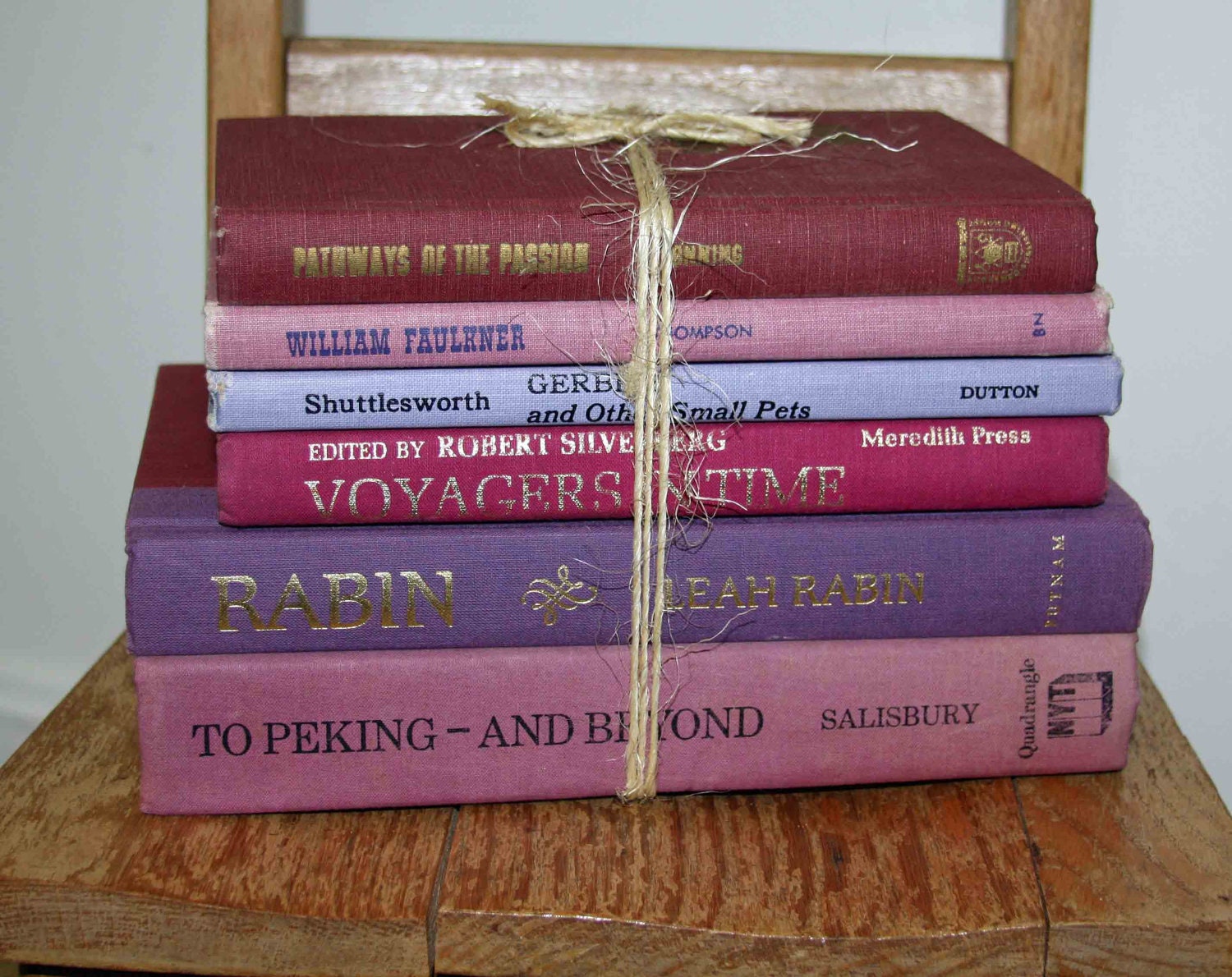 Happy Stalking!
Curator V.