There is no doubt that maps speak volumes. Whether they show you where you are, where you're going, or where you long to be, a map takes a place and distills it into a talisman. (One of my all-time favorite exhibits is this one entitled Maps: Where Is Your Heart?)
Map Happy
The delightfully named Granny Panty Designs upcycles vintage atlas pages into hand folded ornaments. These would be a great gift for a loved one who can't be with you on the holidays.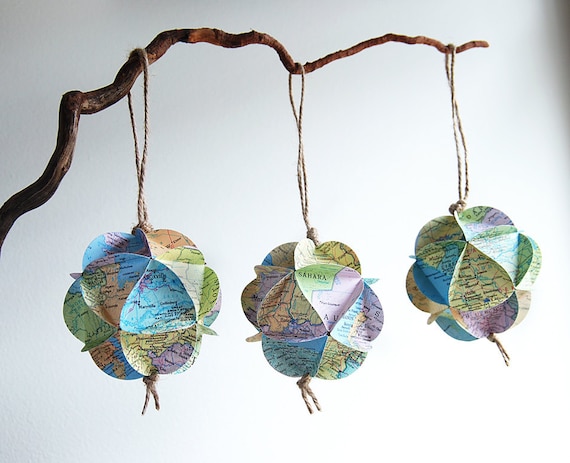 Inspired by topographical maps, Mary C. Nasser uses a water jet to cut plywood then paints and assembles the pieces into low relief sculptures. This one intriguingly portrays the Sierra Grande in New Mexico.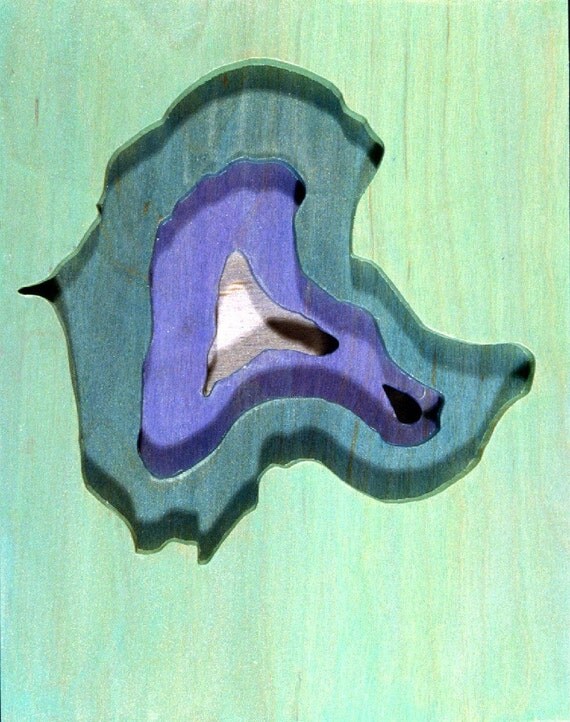 How fun is this clever typography map from Ink of Me? Each state is represented by its name, which has been graphically stretched to fit the shape of the state's boundaries. It can be customized in a wide range of colors and to indicate your family's home.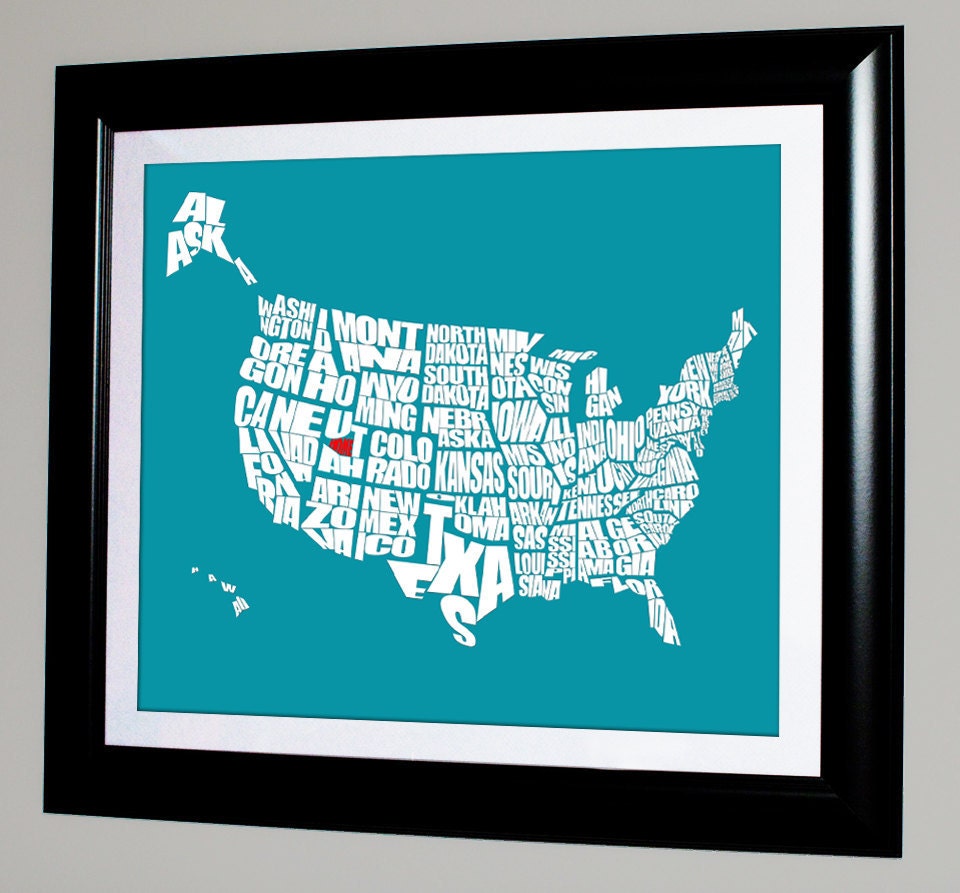 Paper and Place is filled with custom map jewelry, accessories, and housewares. I'm fond of her necklace which groups a map section of your choice with metal embellishments like a key and keyhole. The bit of velvet ribbon adds a soft touch.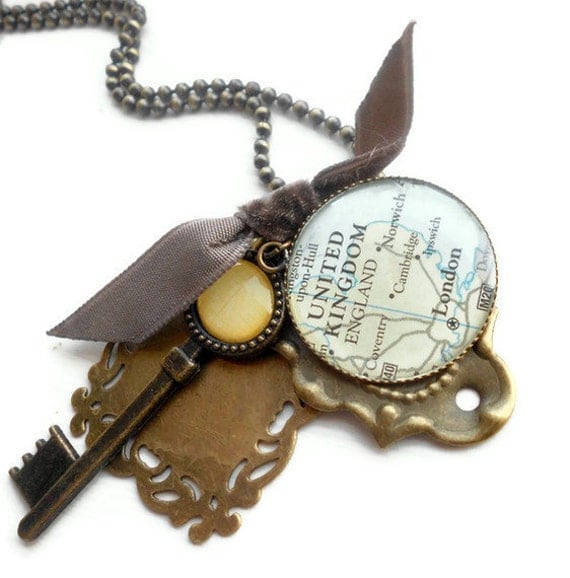 I stopped by The Map Shop where I couldn't resist a reproduction of this 1902 view of my old stomping grounds, Pittsburgh. These panoramic, bird's eye view maps were popular at the turn of the century and retain their charm and appeal.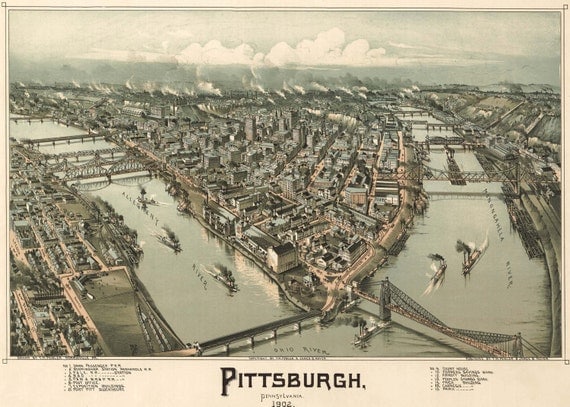 Cabin + Cub Design is filled with charming accessories with a wooden touch. This world map comes on a faux wood grain background with a blank title spot for you to personalize it. You'll also get 10 map pins so that you can keep track of your travels and dreams.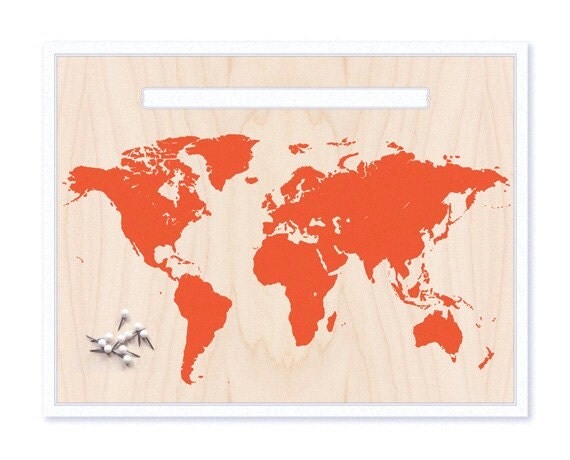 Finally, Rooby quite accurately describes itself as "a candy shop for skirts"! Her colorful designs feature novelty fabric like this one of the London Tube Map. Love the little ric rac accent near the hem.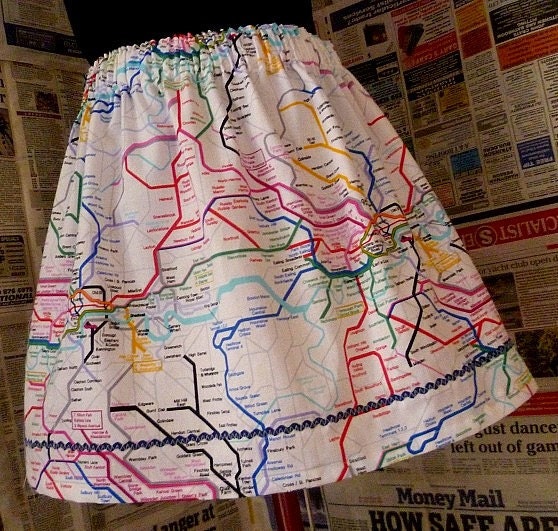 Happy Stalking!
Curator V.