As I've mentioned (somewhat incessantly), I have a brand new niece. This is my sister-in-law's first baby and while she said early on that she wouldn't be turning her into a "pink explosion", lately I've noticed a little less gender-neutral and I even caught sight of a wee headband. It's just a matter of time until she she's shopping for these… (As always, keep safety in mind when using photo props that may include small pieces.)
Handmade Baby: Headbands
Let's start with soft and subtle. Beliz82 crocheted this one in blush pink organic cotton yarn. It ties in the back for a completely adjustable fit.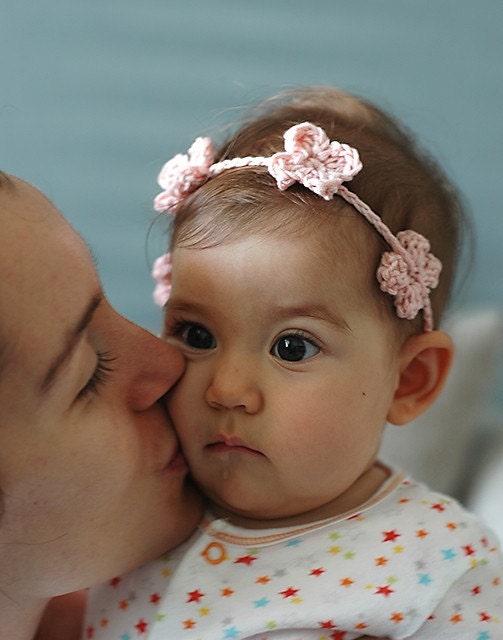 Ready for some bling? Whisper Bug Boutique's bejeweled creation features a silver/grey headband accented with sparkling rhinestones. (Ohhhhh, those cheeks!)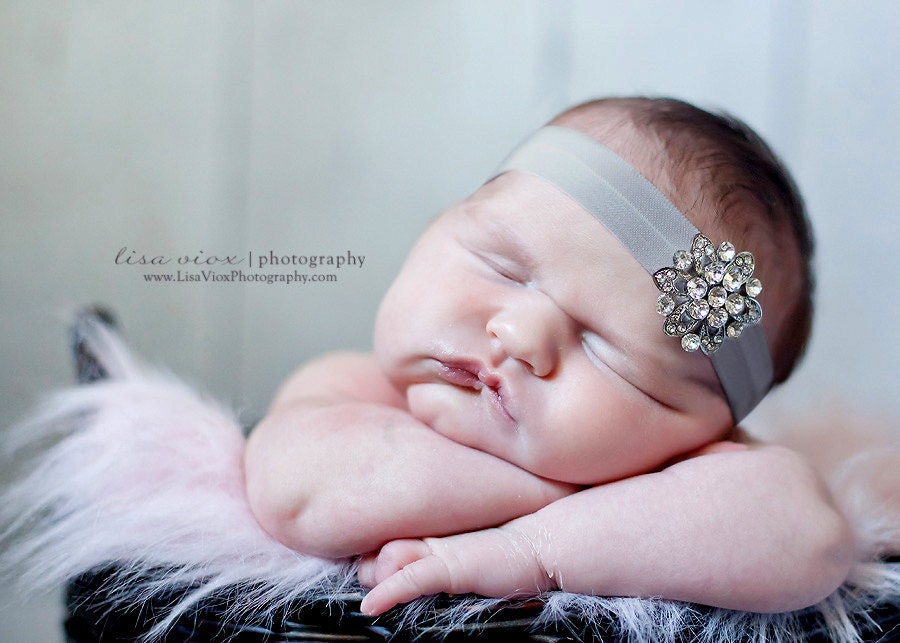 Perfect for fall, the Harlow headband combines velvet flowers with dramatic hot pink feathers. Baby K Designs quite accurately describes her work as "Accessories Fit For A Princess".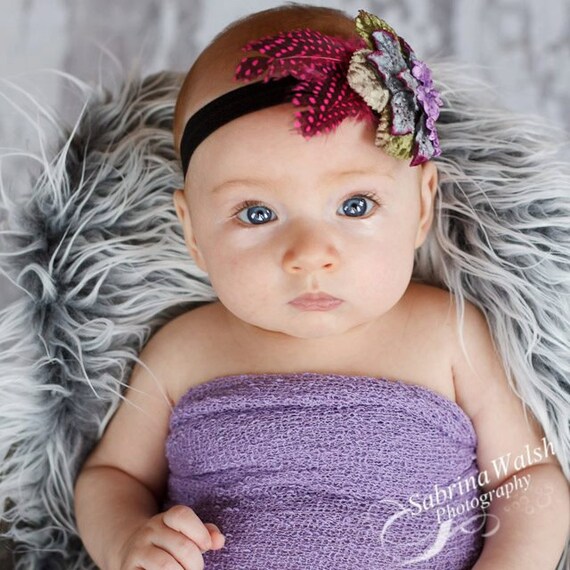 Maybe my sister-in-law will go for this one…after all, it isn't pink! Girly Bowtique can make it as a cap or headband, and you can choose from green, black, blue, red, or platinum ribbon.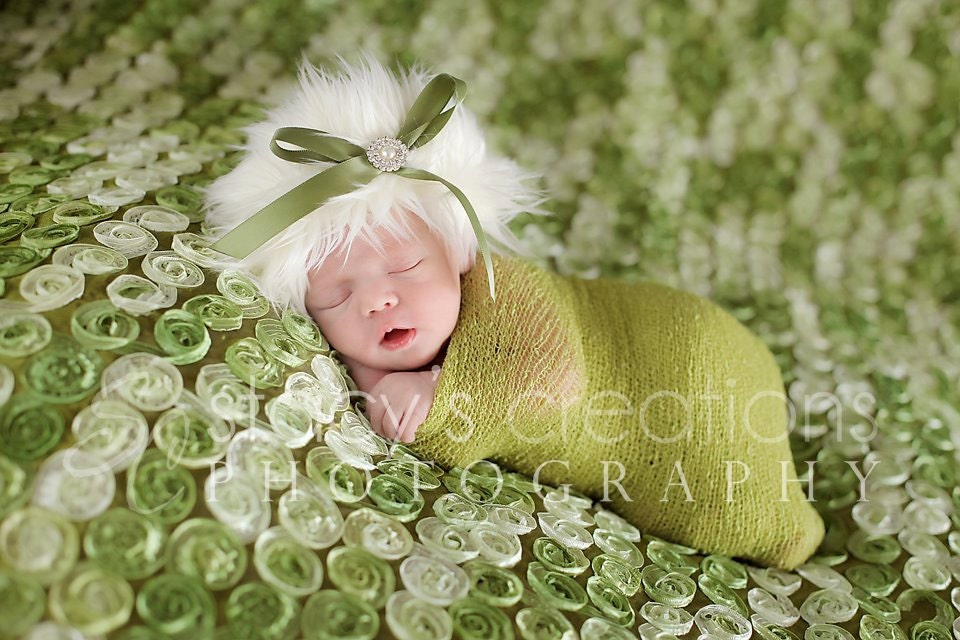 This delicate headband groups frayed flowers with a shiny rhinestone embellishment for a gentle shabby chic feel. Think Pink Bows also offers petti-rompers to complete the look.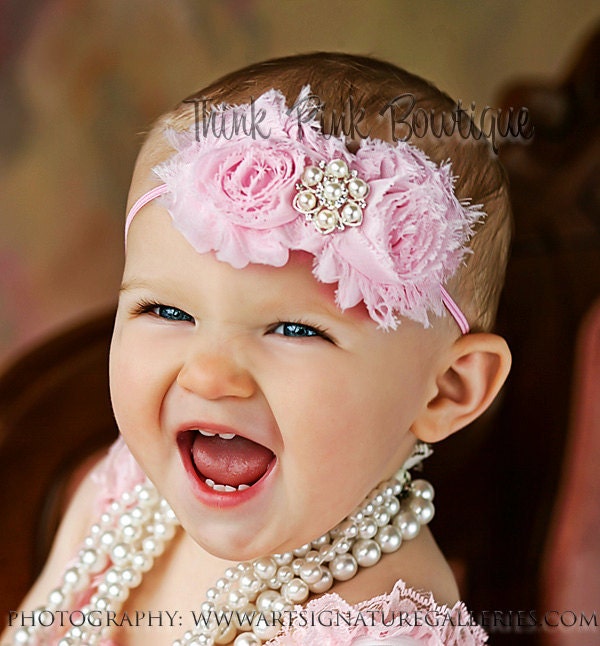 Sure, the flower on this one is practically bigger than the baby's head, but that's what makes it so awesome! Snazzie Baby Boutique can make it in any size from newborn to adult (and right now her new Facebook fans will receive 20% off).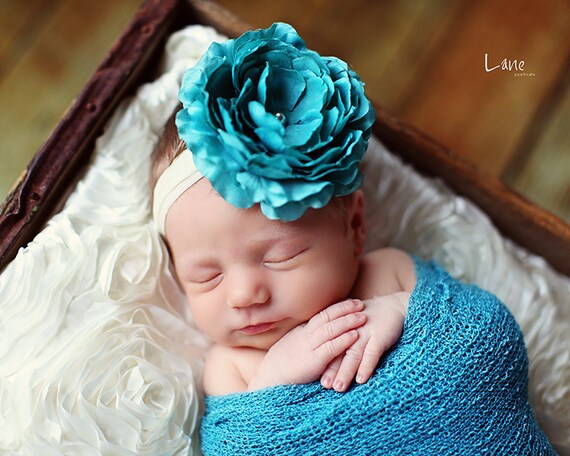 I don't know any other way to say this, so I'll just come out with it. Your baby NEEDS a tiny top hat! I can't believe you think her wardrobe is complete without one. Luckily, Little Bits Chic is here to hook you up.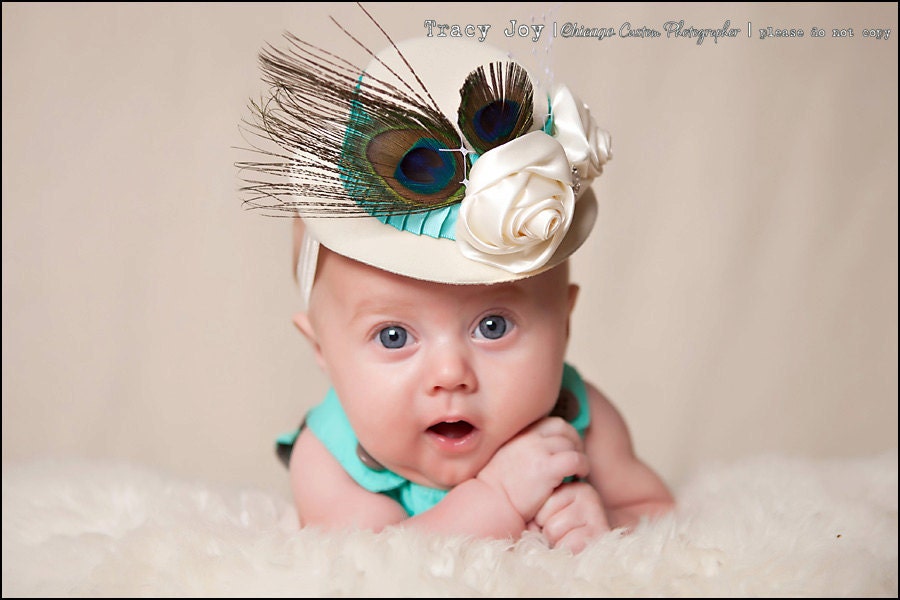 Happy Stalking!
Curator V.