It's no secret that I love coffee. I've professed my love numerous times including here and here. In Portland, coffee is taken extrememly seriously…so seriously, in fact, that the Specialty Coffee Association of America honored our coffee culture by hosting its annual convention here. That convention starts today which means it's the perfect time to celebrate the world of coffee.
Celebrating Coffee
This roasted to order blend from Sommers Coffee Co is named Brazilian BobOLink because it's grown by a co-op of Brazilian farms that set out to create a habitat for the migratory Bob-O-Link birds. (I'm getting nose prints on my screen and drool on my keyboard.)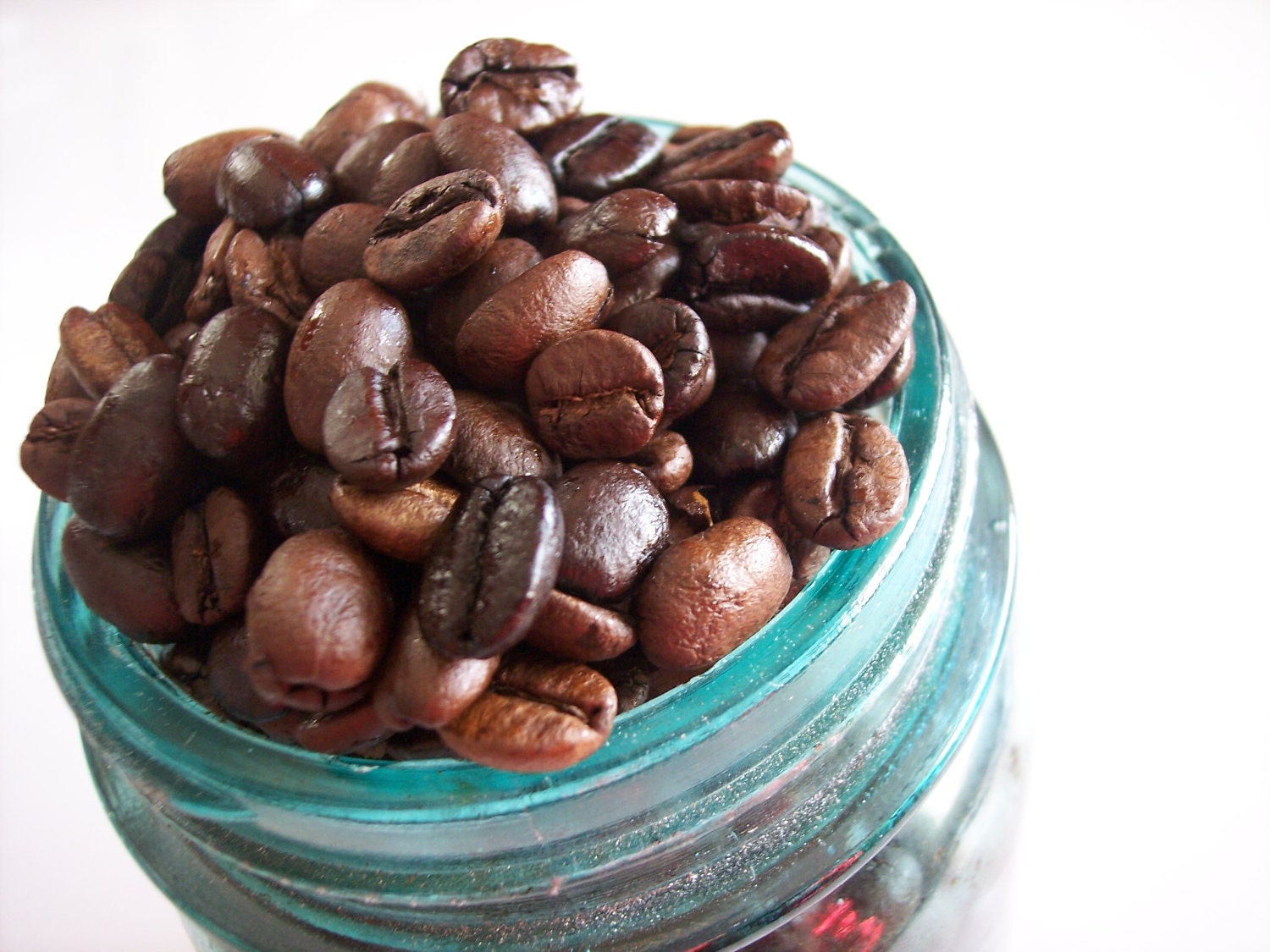 A french press makes some of the richest, most flavorful coffee around. Keeping it warm is easy with Scarlett Made's crocheted cozy. The bright happy colors match my coffee-loving mood.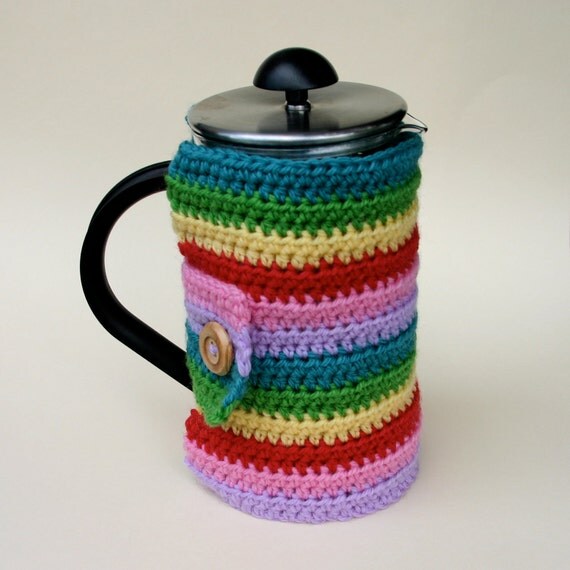 Oh sure, it's nice to have your children's names or special dates around your neck, but why not show off the one who is always there for you? Cloud Nine Jewelry's necklace is made from sterling silver using the lost wax method. I love the stylized look and that little pearl dangle is like a splash of cream.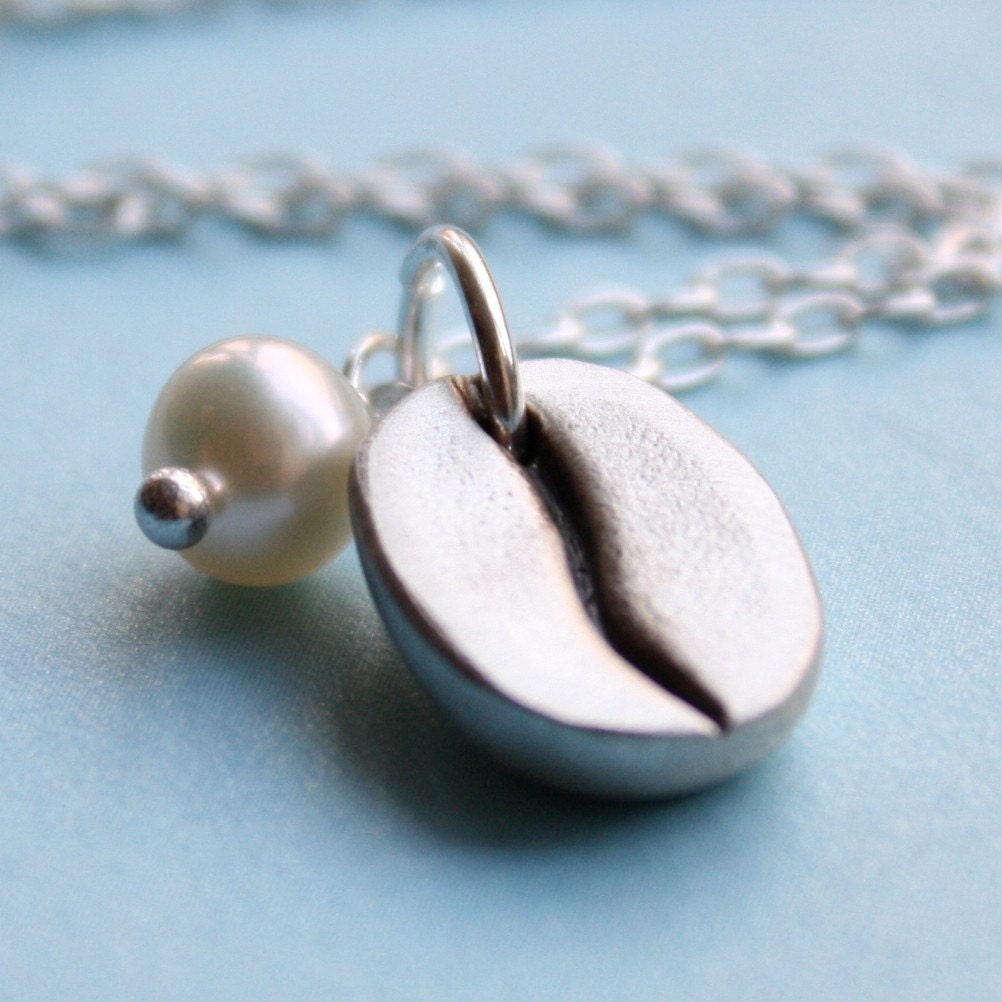 Frog Fun takes pictures of live frogs. Why? Because he ends up with pictures as hilariously awesome as this one entitled Making the Coffee. Check his shop for photos of frogs on bikes, playing intsruments, and more.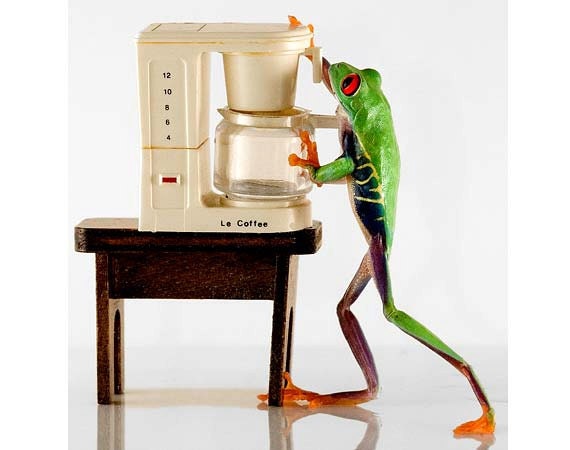 Unleash your inner Laura Ingalls with this old fashioned crank top coffee mill! While it echoes vintage pieces, it's actually a brand new piece from woodworker Rick Richards.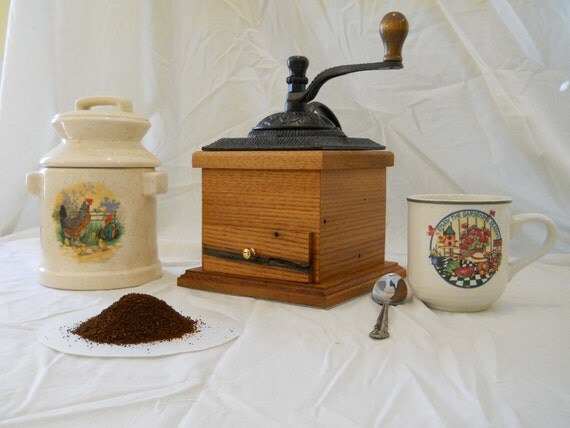 If you're going to be an educated coffee drinker, it's important to know your coffee. Blimp Cat is here to help! This friendly chart will keep you well informed (Hee! Look at the little bird on the soy cup!).


Jimbobart is a "drawer of things on things". Those things include Mr Wolf, a set of 4 stacking espresso cups and a piece of true functional art. The rest of his shop is equally delightful!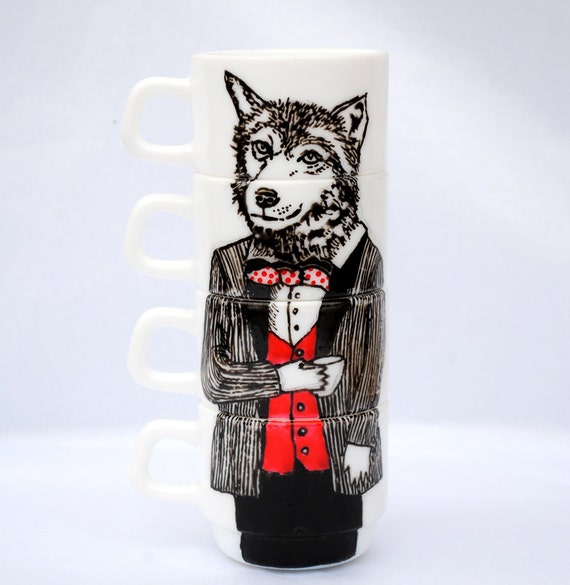 Happy Stalking…and have another cup of coffee!
Curator V.