You may think that baby mobiles are a timeless tradition, but did you know that the word mobile was coined to describe Alexander Calder's (1898 – 1976) sculptures? Today they are a nursery staple, adding a decorative touch while providing gentle stimulation for the baby. For a large and creative selection, look no further than Etsy. (And, it almost goes without saying: keep all mobiles out of your baby's reach for safety reasons.)
Handmade Baby: Mobiles
It's never too early to encourage a love of robots and the little guys on Lovely Friend's mobile make me smile! This one is bright and vibrant, but if you prefer a different color scheme, she can make that happen.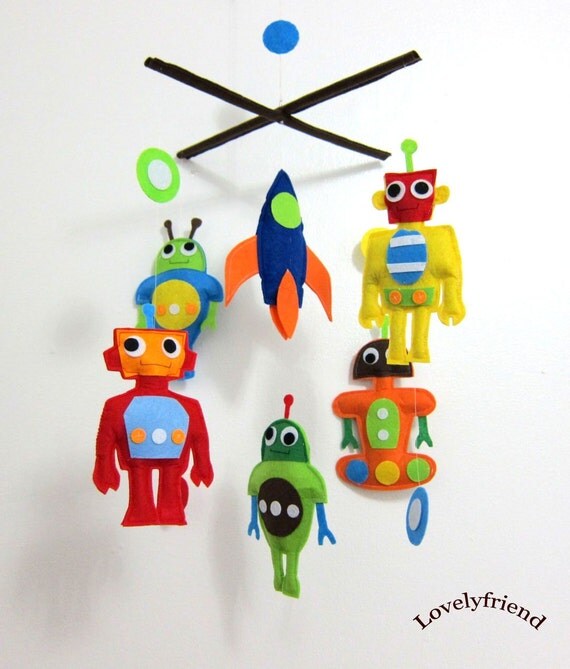 Why frogs and guitars? Why not! Grace and Jane used a gender neutral palette of colors and patterns to create this charmer. Bonus: Right now she's celebrating her first anniversary on Etsy with free shipping.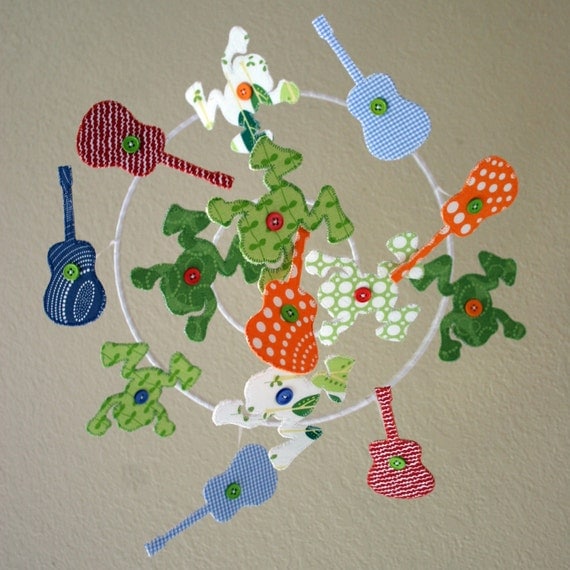 Felt circles in soft rainbow colors turn with the slightest breeze in this modern mobile. Littlenestbox has a great selection of mobiles and garlands that are perfect not just for babies, but wherever you need a pop of color and whimsy.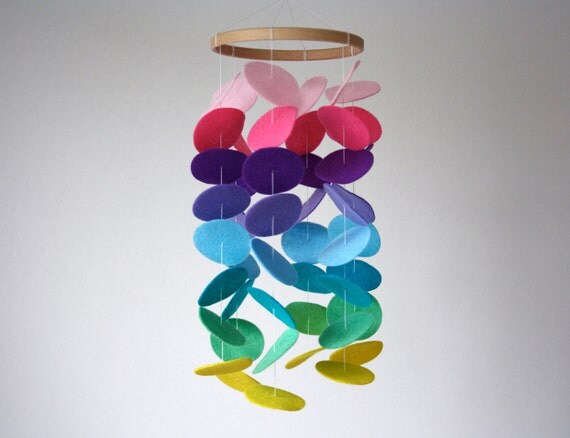 Equal parts sculpture and mobile, these perching birds will spin in the air while steel bells attached to the yarn-wrapped branches add a bit of chime. Check out Baby Jives Co's butterfly and cloud mobiles as well.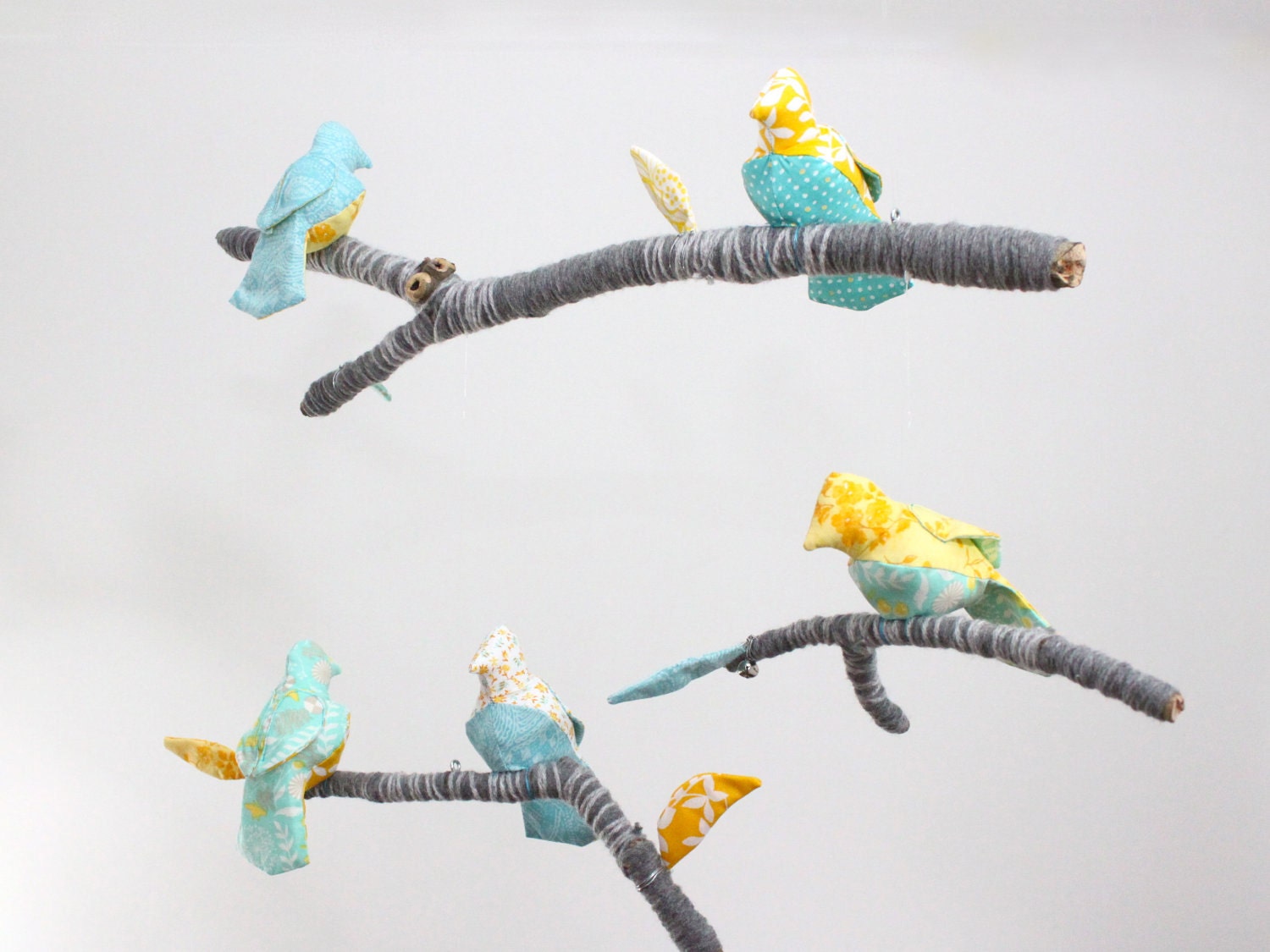 Where else can you find a mobile full of mythical creatures? Red Marionette would like to introduce you to Burt the Chupacabra, Finn the Loch Ness, Benny the Bigfoot, Charity the Unicorn and Justin the Jackalope. According to her, "They meet on a semi annual basis to discuss current events, issues with their local territories and recipes." Awesomeness.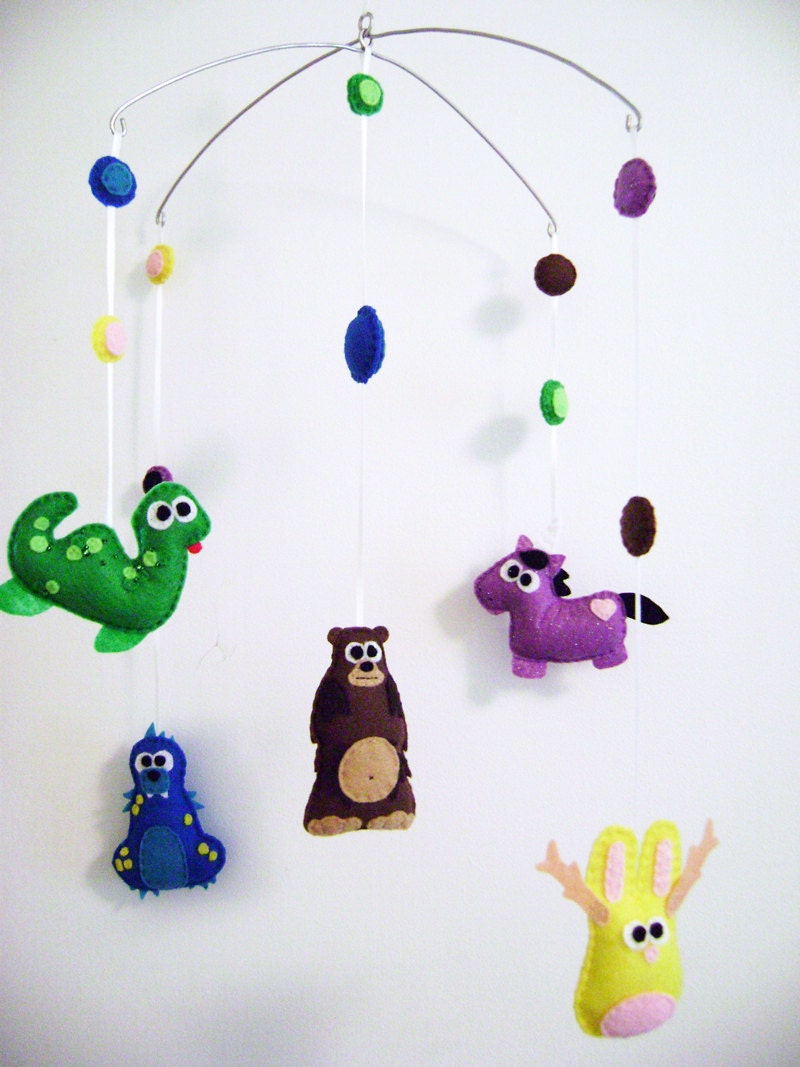 Lisa Occhapinti fills Shophouse with art and objects for the modern home and the timeless soul. She calls these her "bookmobiles" and this one is made from a copy of Nancy Drew's The Ringmaster's Secret. It just might instill a lifelong love of reading in your child.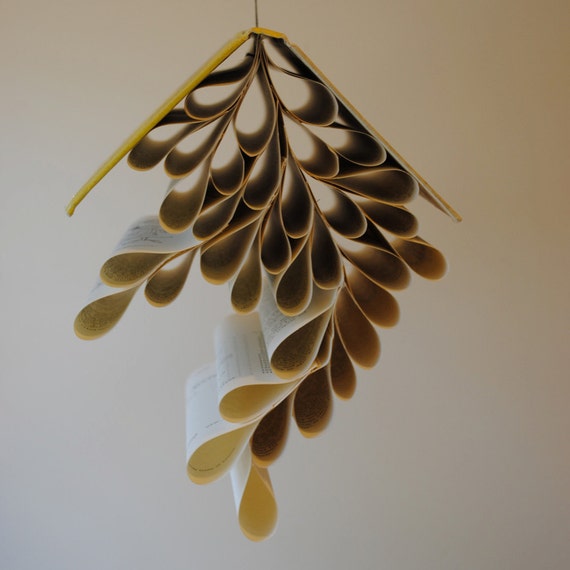 What could be sweeter than hot air balloons gently drifting above your baby's crib? Craft Schmaft's PDF pattern allows you to make it yourself using whatever fabrics you'd like. Talk about the ultimate in customization!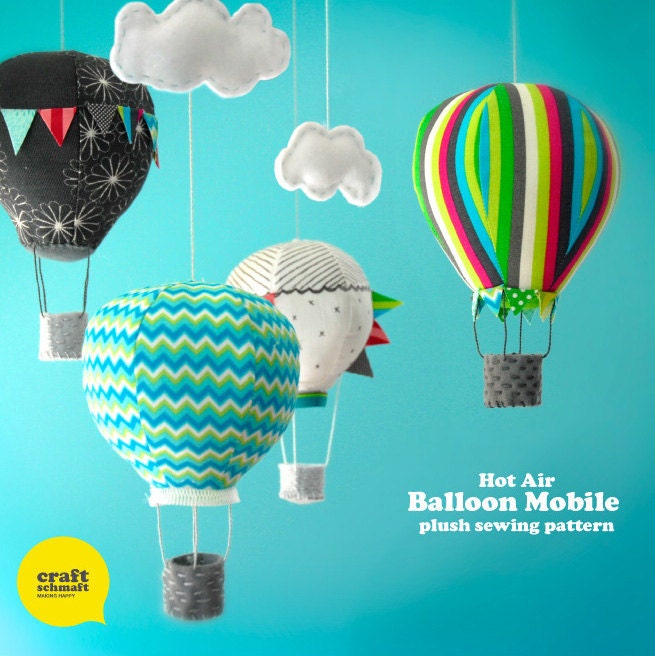 Happy Stalking!
Curator V.