Sloths are hitting their (rather slow) stride in popularity. If you saw this wonderful documentary about them on Animal Planet, it's no surprise that people are falling in love with them. And Kristen Bell's interview on Ellen? An absolute delight!


Feeling Like A Sloth
Honestly, how could anyone resist that face? You may think he's smiling at you, but I know that it's ME he likes best. This photo was taken at a non profit animal rehabilitation center in Costa Rica by KrewKrafts.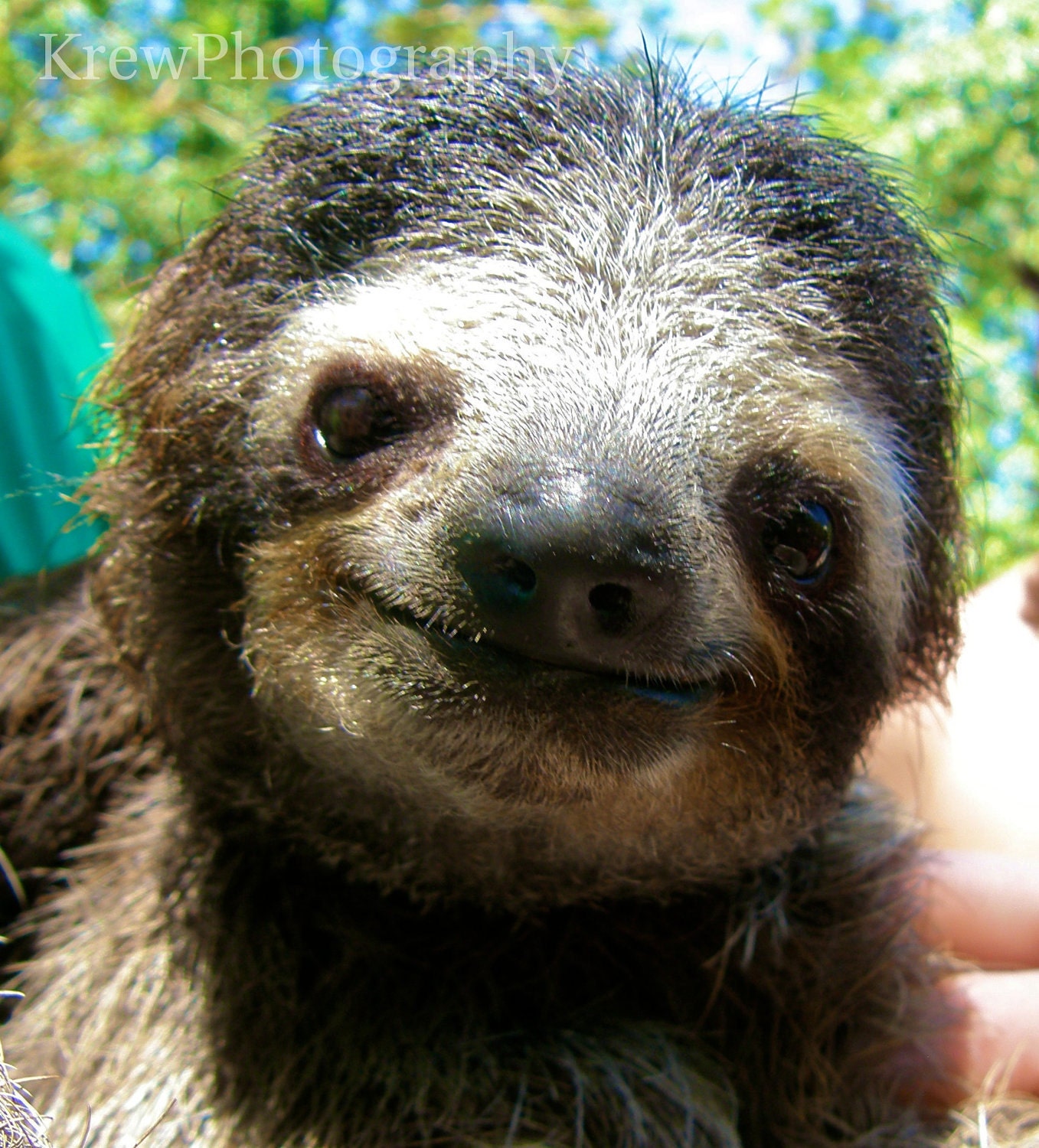 I've been the proud owner of this necklace for a long time and never fail to get compliments on it whenever I wear it. You can get your very own in a variety of sizes and configurations from MaryMary Handmade.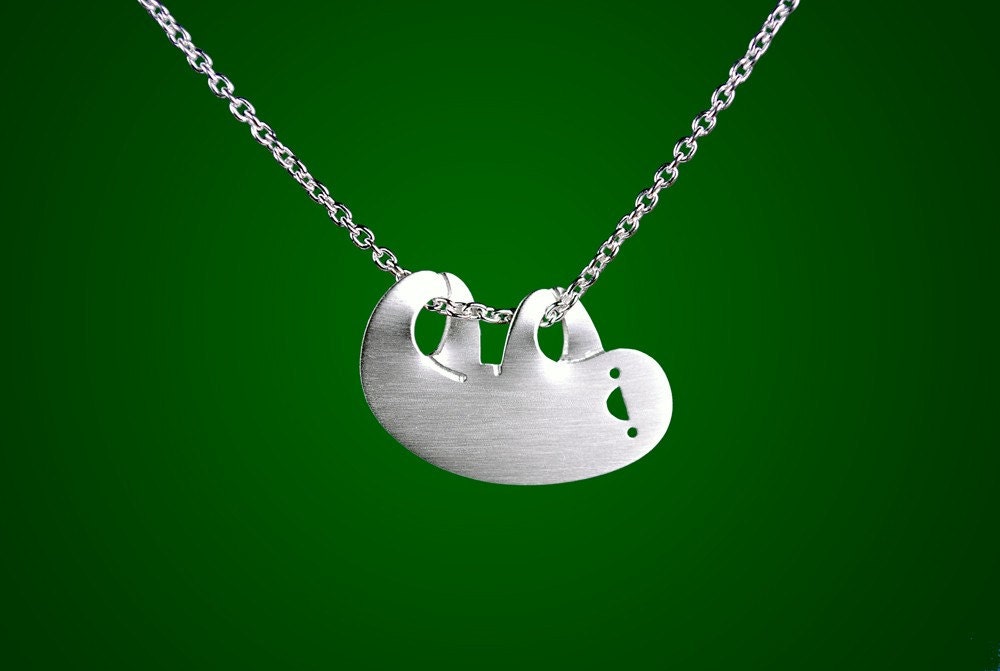 Ashley Percival has a fantastic collection of animal themed children's wall art including charming Mr. Sloth here. Made with pens, pencils, and watercolors, our friend the sloth is looking warm and comfy in his winter's finest.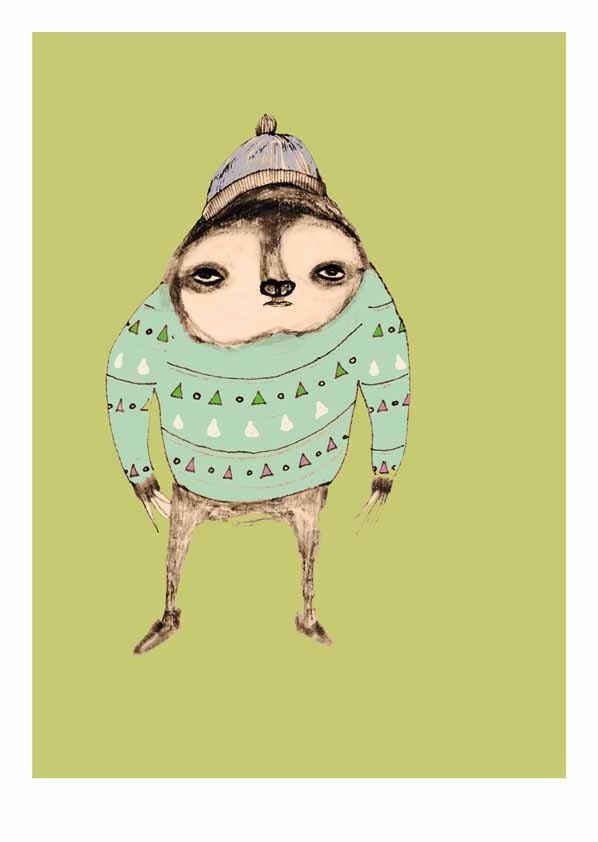 Aside from looking good in knitwear, sloths can also savor a fine brewed beverage! Available on a stretched canvas, this is one of a collection of Opulent Beasts painted by Beaumont Studio.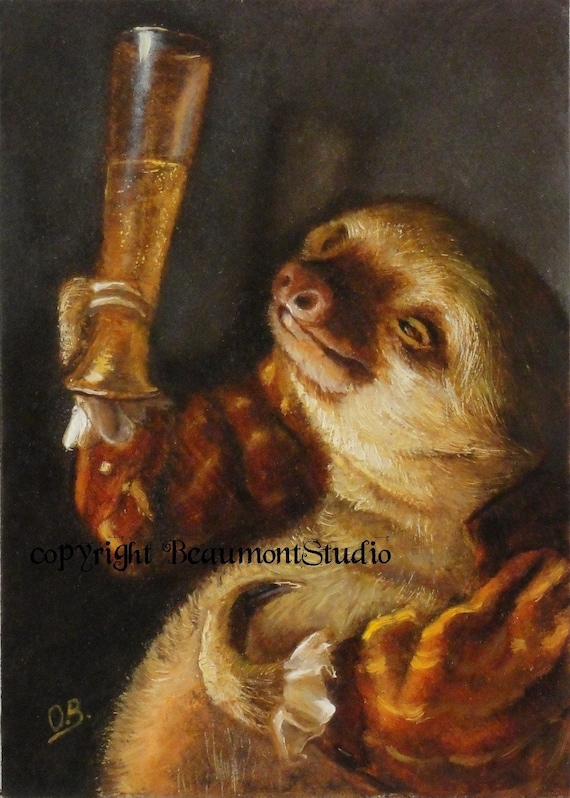 I would smile all day long if I had this guy just hanging around. Part plush, part amigurumi, Gretel Creations' sloth is all adorable.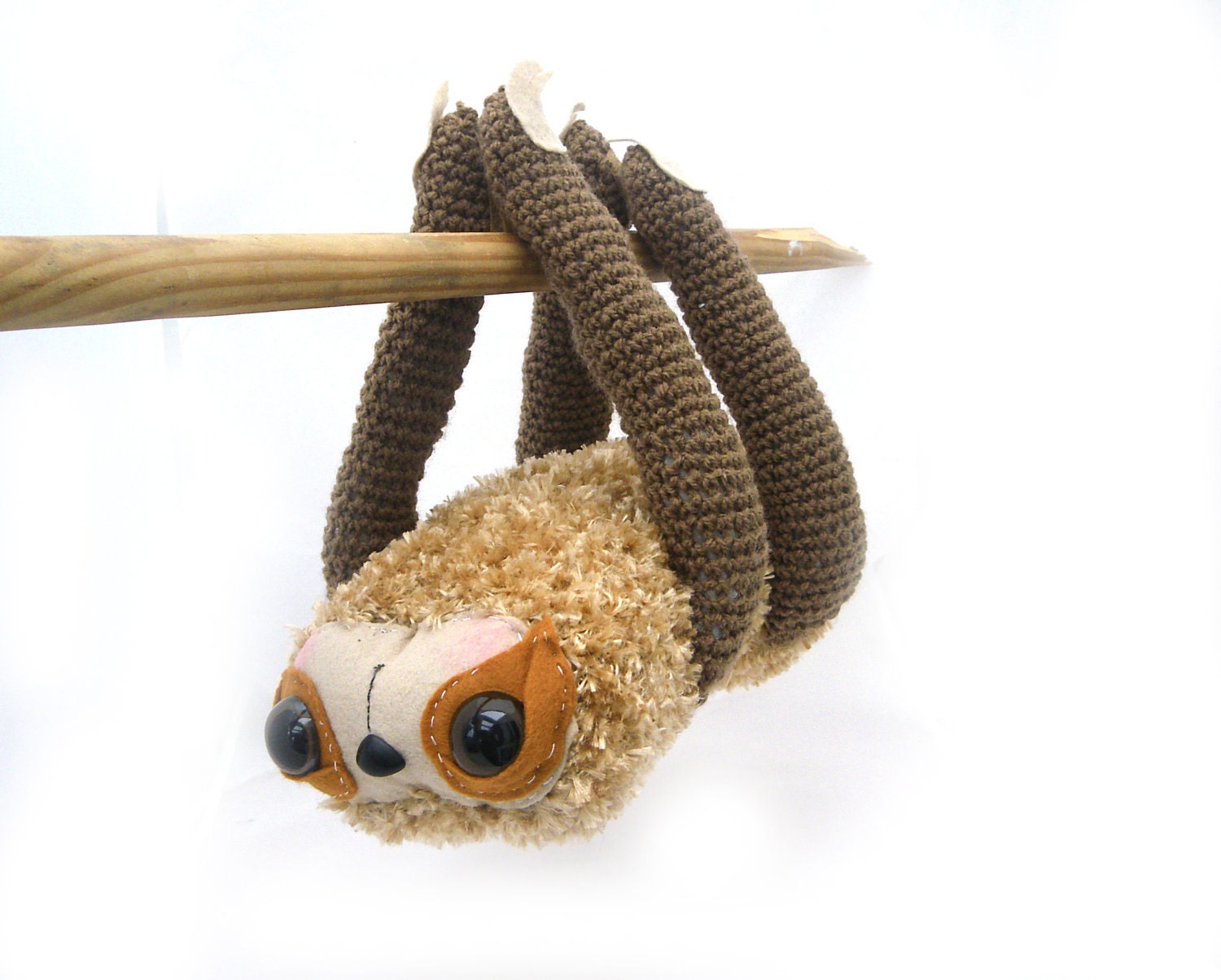 Make your own sloth family with this PDF pattern which includes directions for a 22 inch adult sloth as well as a 13 inch baby. According to Bit of Whimsy Prims, the pattern is easy enough for beginners and quick to make.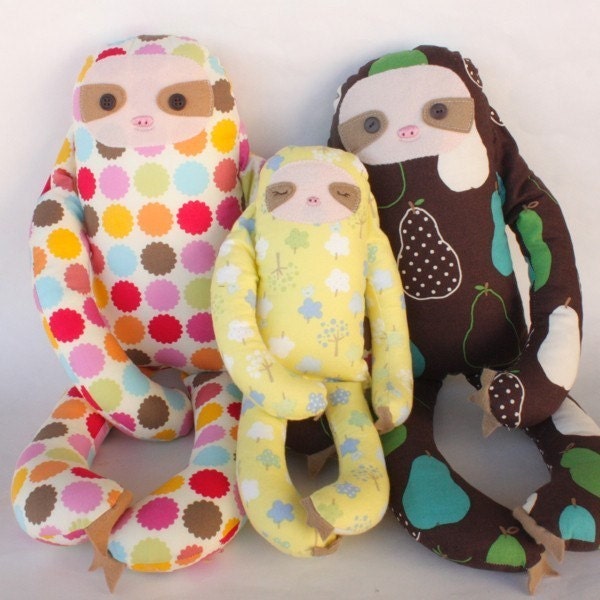 What do you get when you combine a wee polymer clay sloth with a shiny silver box? A sloth in a box. Need I say more? Available from J.T. Nee.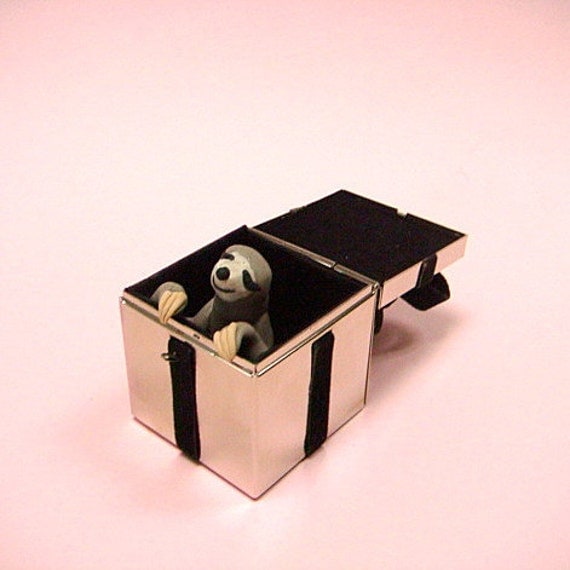 Happy Stalking!
Curator V.