February in Oregon brings with it rain followed by drizzle followed by showers followed by downpours followed by….well, you get the picture. And what a dull grey, brown, and green picture it is. My heart yearns for vibrant flashes of color, something to warm my spirit if not actually my body. What I need is a hit of bright orange.
Color Story: Bright Orange
Handblown glass tear drop beads are filled with non-toxic orange water and finished off with sterling silver to create these alluring earrings. These are just one of a large variety of handmade jewelry available from The Studio8.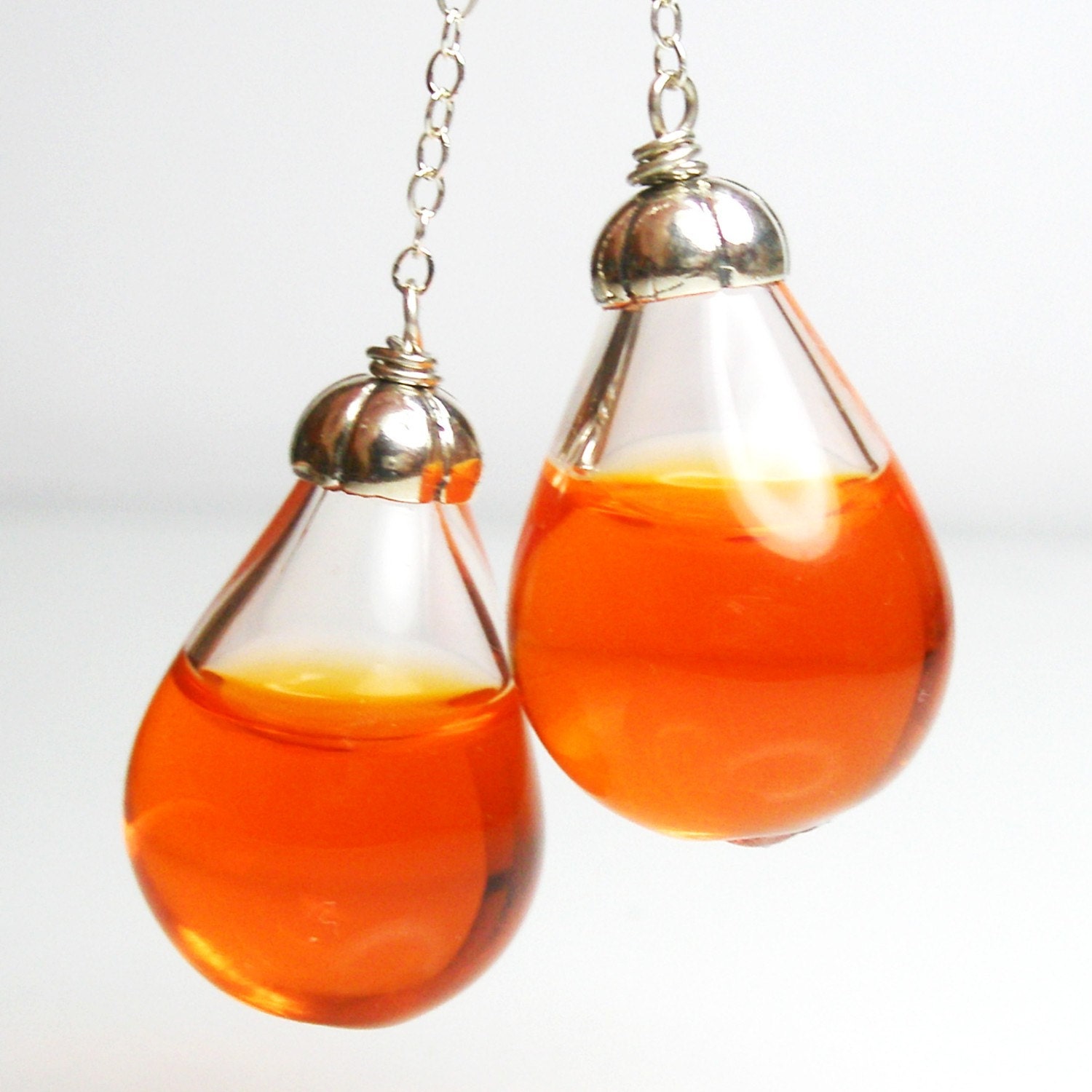 This brilliant strip of embroidered cotton could add a touch of warmth to anything from a scrapbook page to a sewing project. Silk Route has 4 pieces available, each measuring 15.5 x 1.25 inches.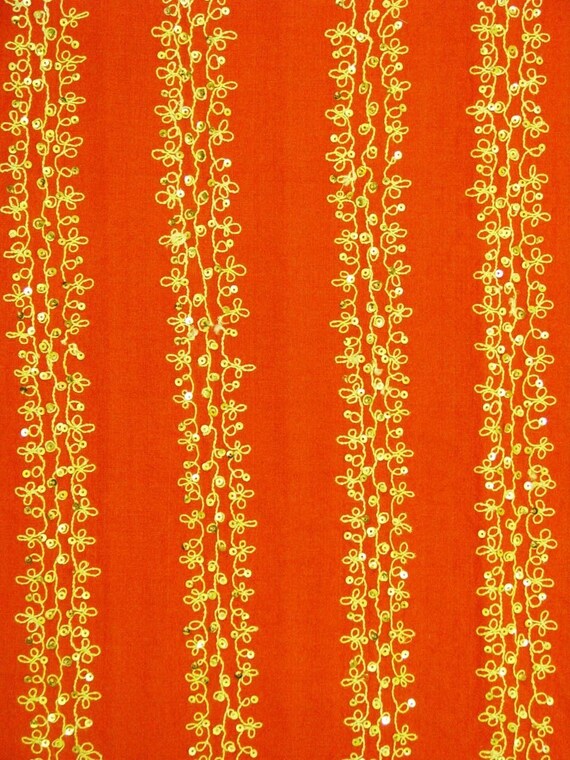 Tessyla combined multifaceted orange Czech glass pair with shiny gold plated beads and hoops to create earrings that flash like fire. These are all you'd need to dress up any outfit!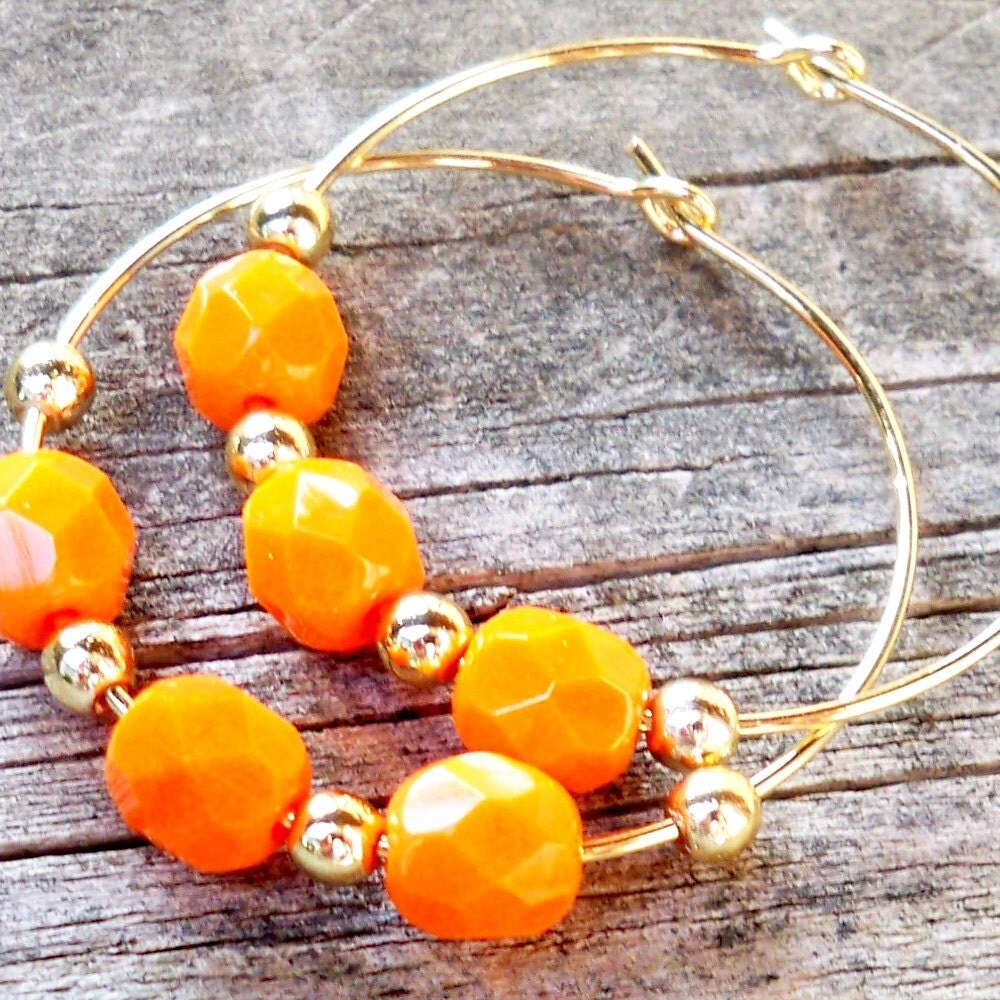 Karen Faulkner specializes in free flowing watercolors with a sweet simplicity that manages to convey a lot of depth. This fine art print is ever so aptly titled "Bouquet of Sunshine".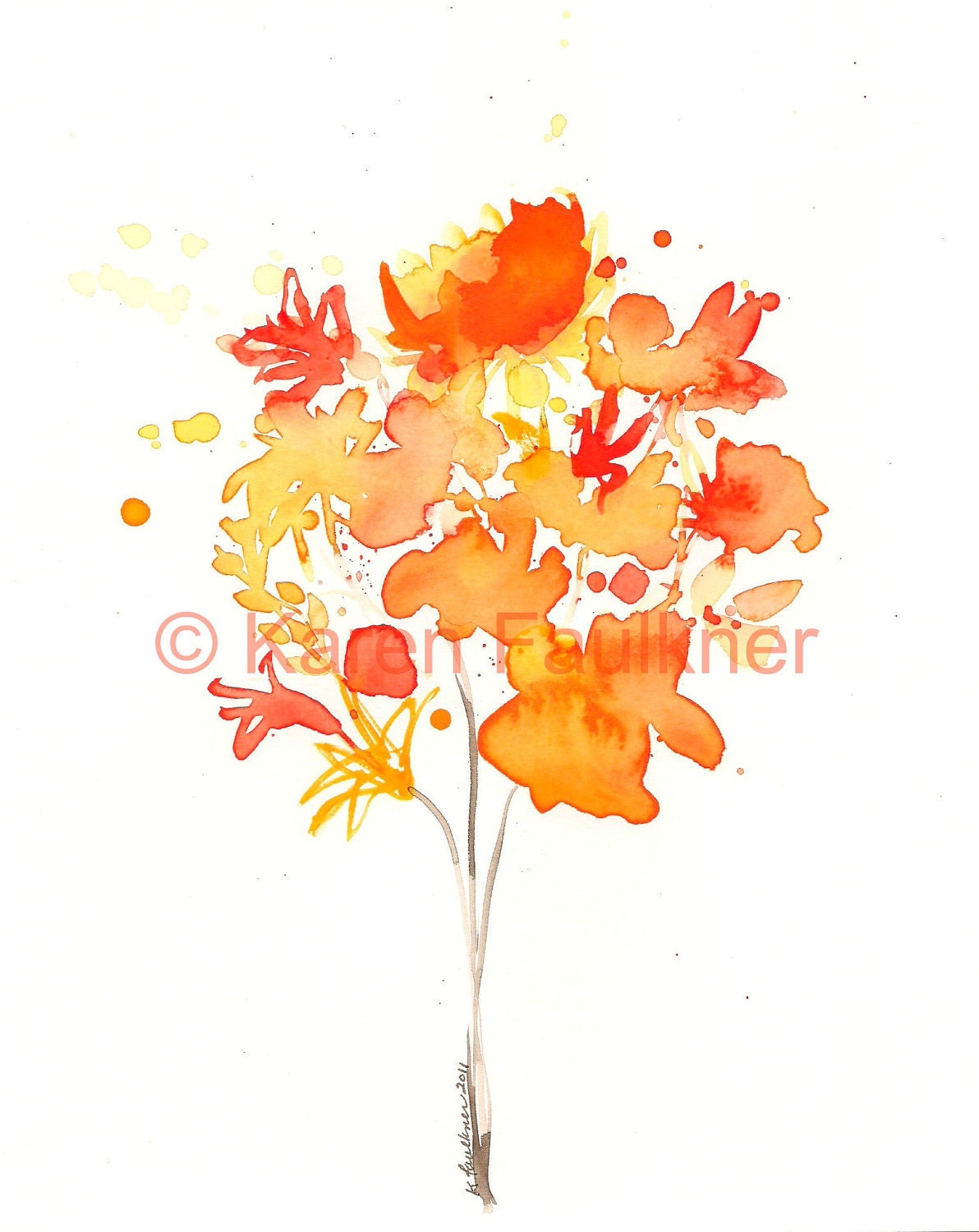 Combined from two sets of vintage Melmac dishes, this bright collection of mugs and serving pieces would start your day off right. Made of melamine, The Squirrel Cottage points out that they'd make a delightful children's tea set as well.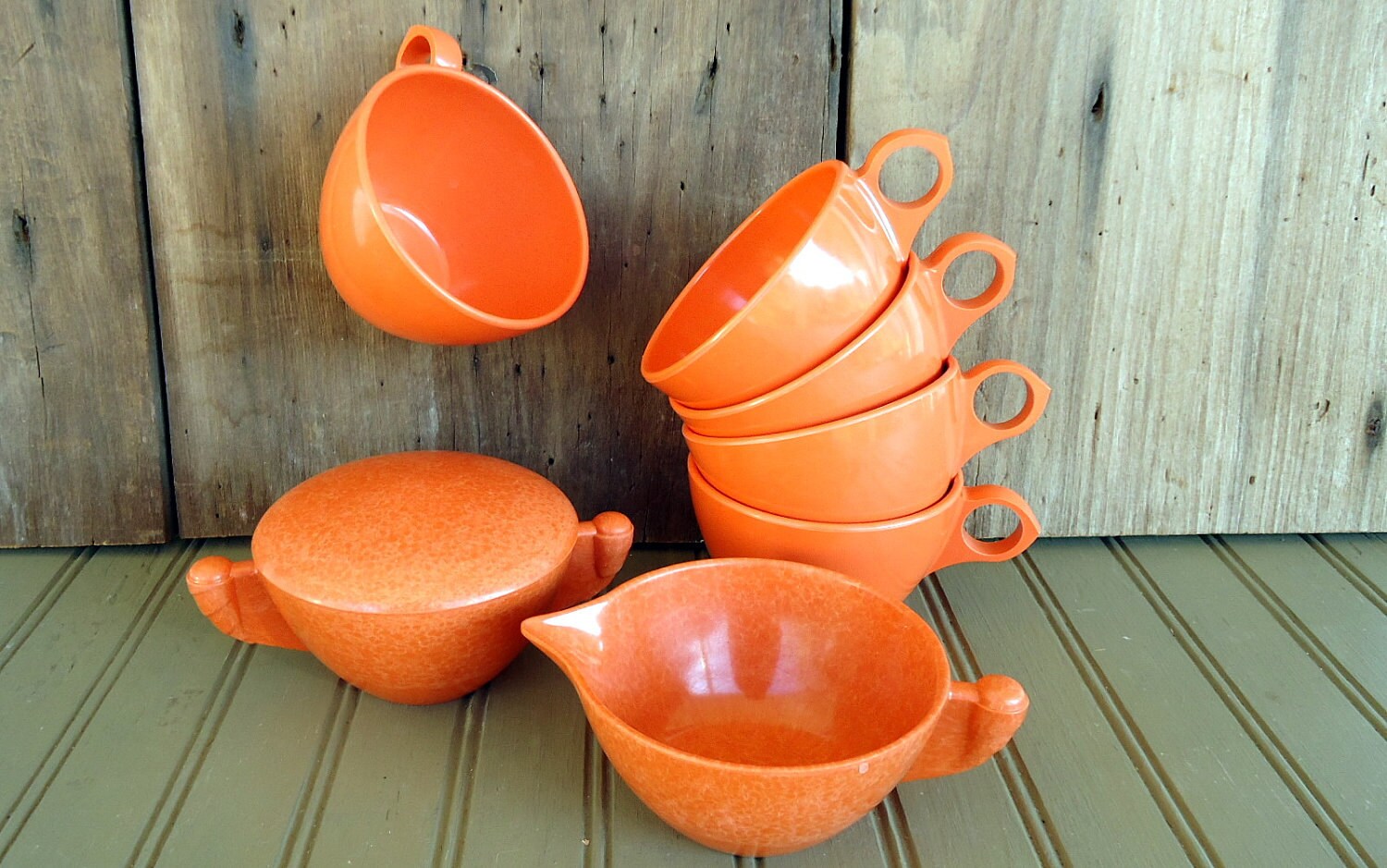 I love the contrast of fused art glass against the textured silver dog tag in Emotional Oasis's necklace. A black enamel background is a thoughtful complement to the blaze orange and electric yellow of the glass.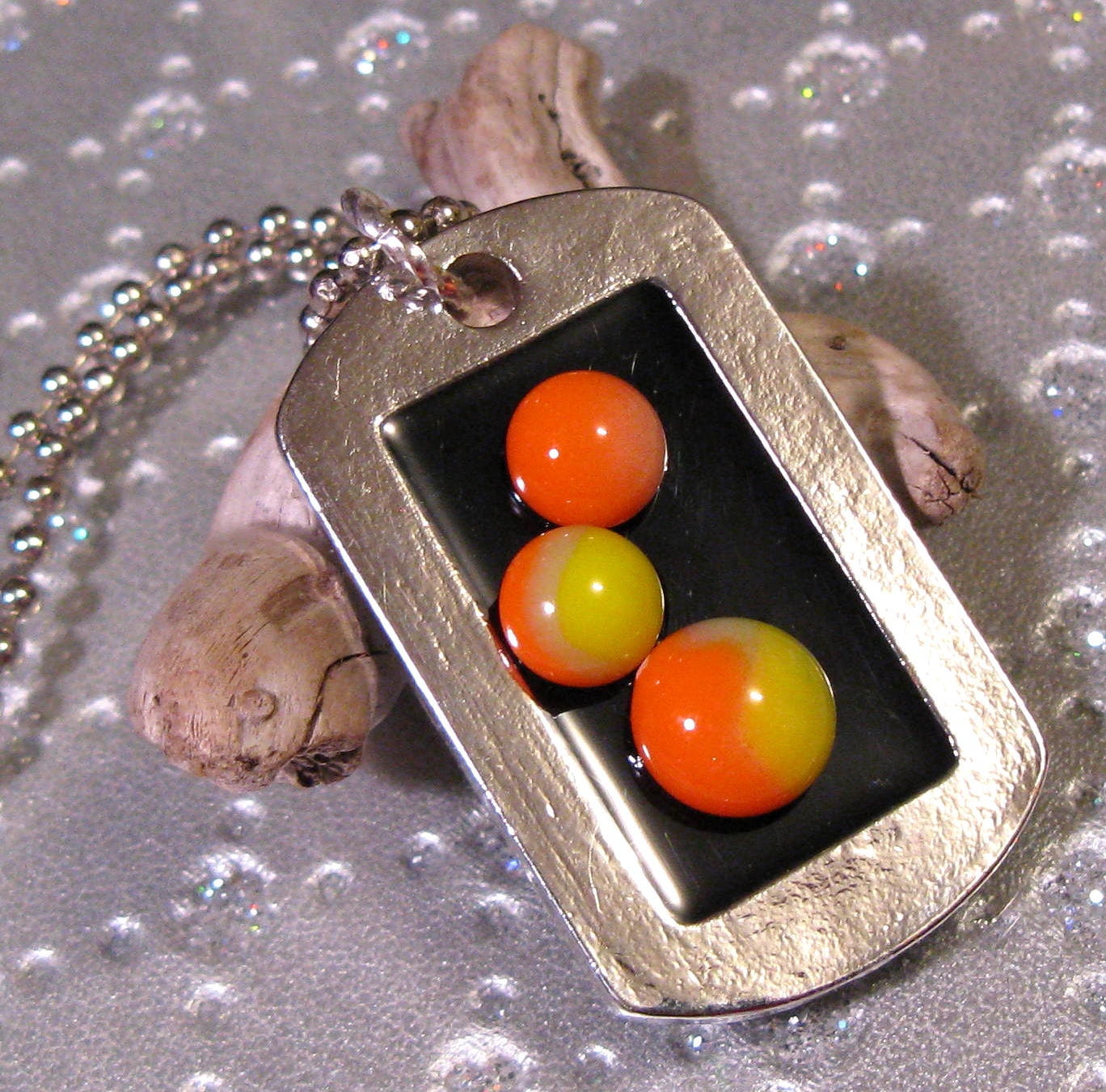 A brilliant orange zinnia shows off its rich colors in front of a deep turquoise background in this fine art photograph. It's a perfect example of Carolyn Cochrane's pure, clean, and uncomplicated style.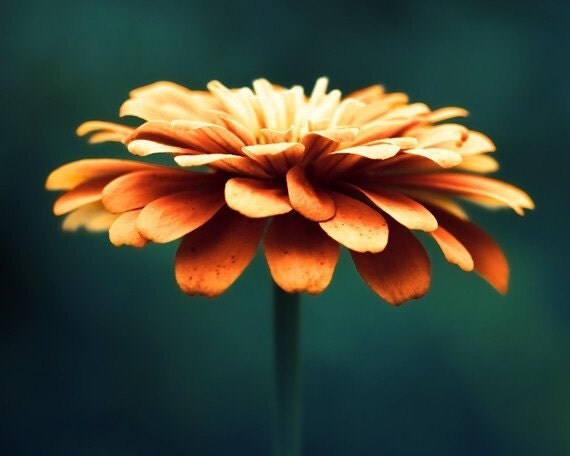 Happy Stalking!
Curator V.