At various times during any given winter day, I will feel exhilarated, exhausted, downhearted, energized, and 15 more things. Honestly, I make myself tired! However, there are special winter critters that lift my spirits no matter what, so I decided to share them with you.
Winter Critters
One of the things I miss since I've moved to the Pacific Northwest is cardinals. They are so very lovely and eye-catching, especially against the snow. Greenpix took me back to gorgeous snowy winter days with this fine art photo print. Oh, and he's offering buy one-get one prints every Friday in 2012!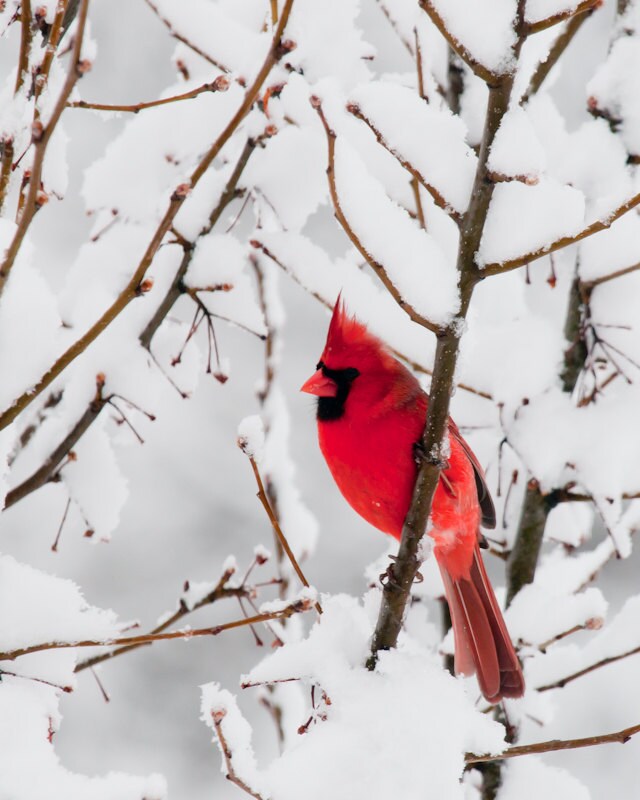 Of course there are benefits to living out here. I am much more likely to see a yeti or sasquatch. Actually, as I was Stalking, I found a herd? a covy? a whole bunch of them. I am loving these little guys made by Puca Curios that range from 1 to 1 ½ inches. The little ones come with quite a life story that you can read in the listing.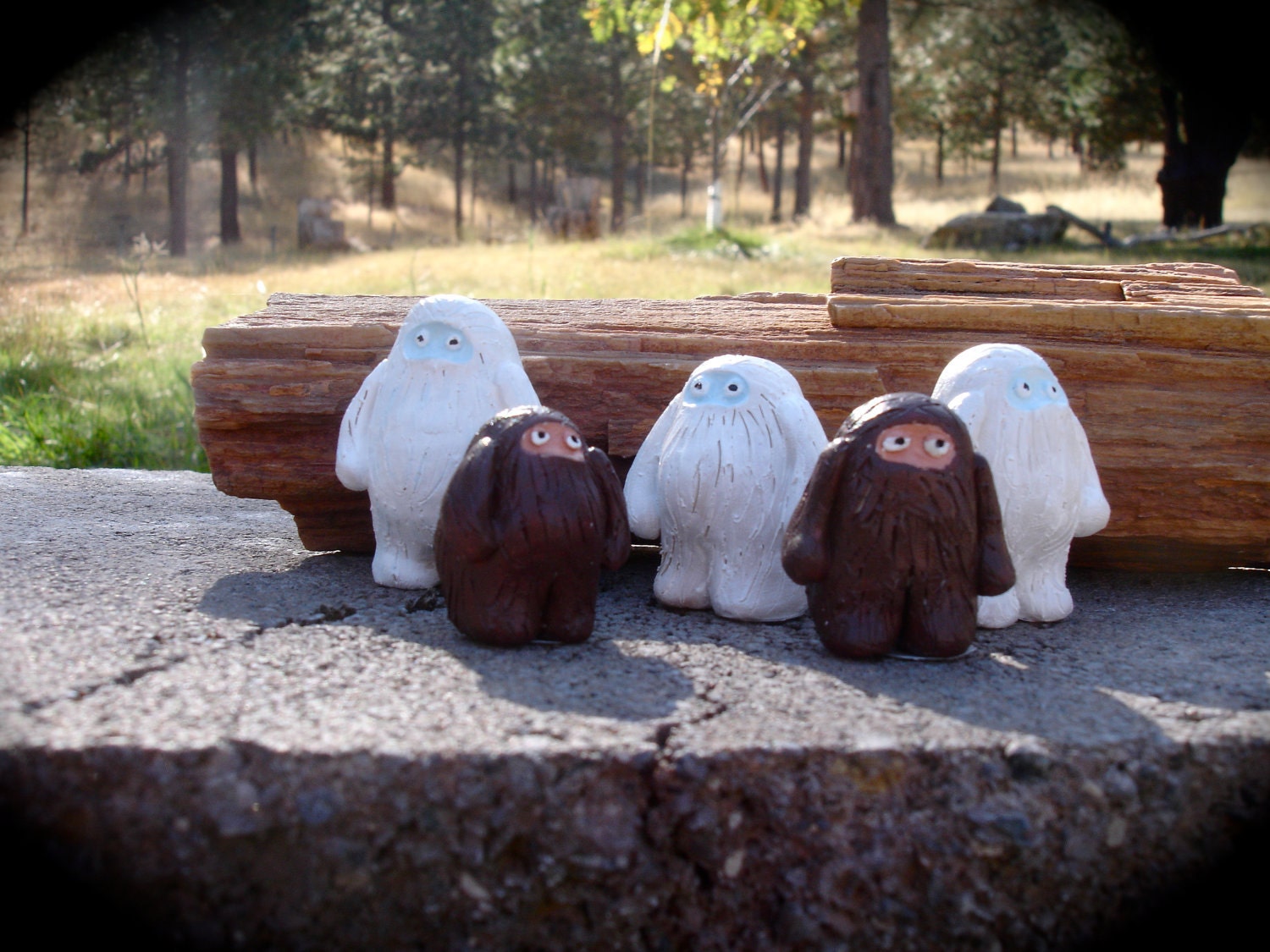 Julie Parker-Garza is clearly fond of owls…her shop is full of them! Look at this gorgeous barn owl against a winter background.The metallic finish on the print makes it incredibly crisp.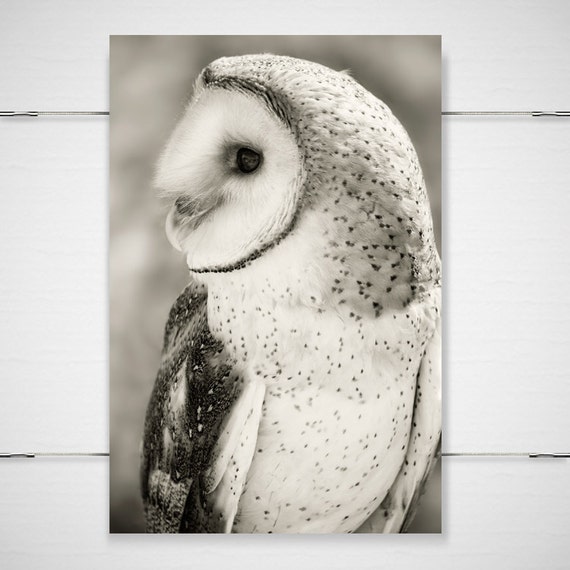 If you are anything like me, you adore penguins. Look at this brightly colored one, named Eve. Each of MrSogs' creatures are made with an identical twin, so that they won't be lonely. You can adopt one, or a pair of these huggable penguins.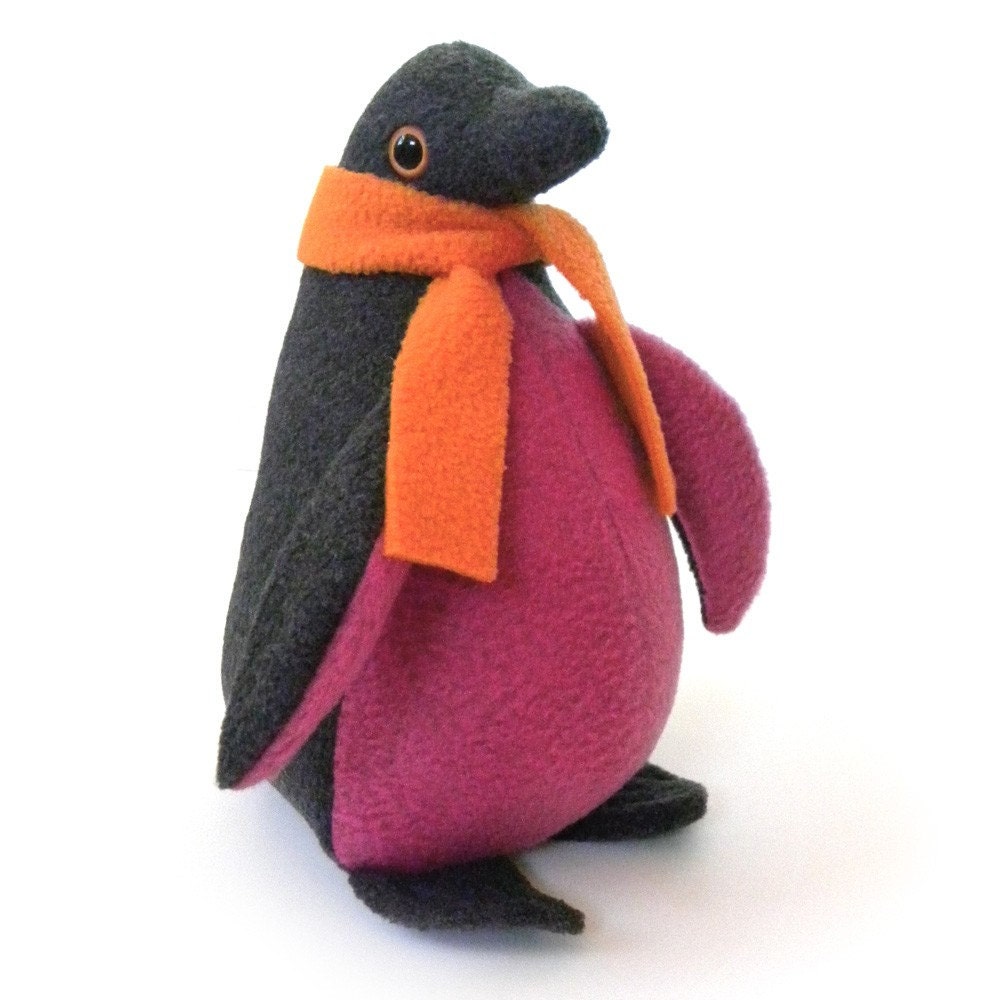 Now let's think. If we were cold and weary on a winters day, what would cheer us up? Yes, of course: a horned owl hoodie scarf with claw mittens! I mean, I would feel like the queen of winter wearing these. Topped Hats can advise you about how to wear it or how to choose a lining.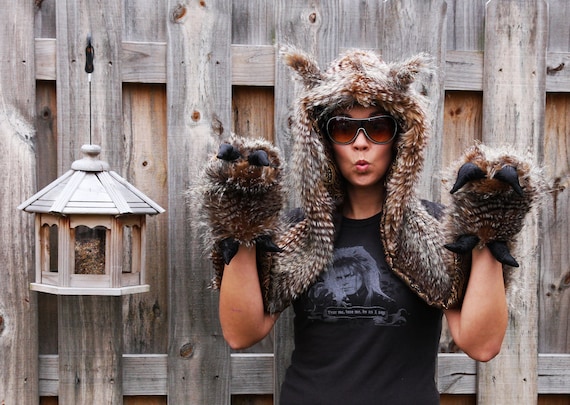 Keep Up The Imagination understands that monsters have feelings too. This one is trudging home through the snow to get to its warm blanket. I bet you would like to give this monster a home…..it's darling!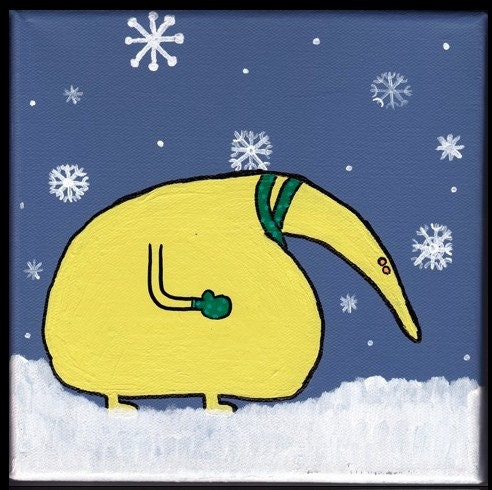 Lastly, this watercolor print is the epitome of winter beauty. Under cloudy skies, the perky chickadees will feast on those berries. LaBerge, your print definitely cheers up a winter day.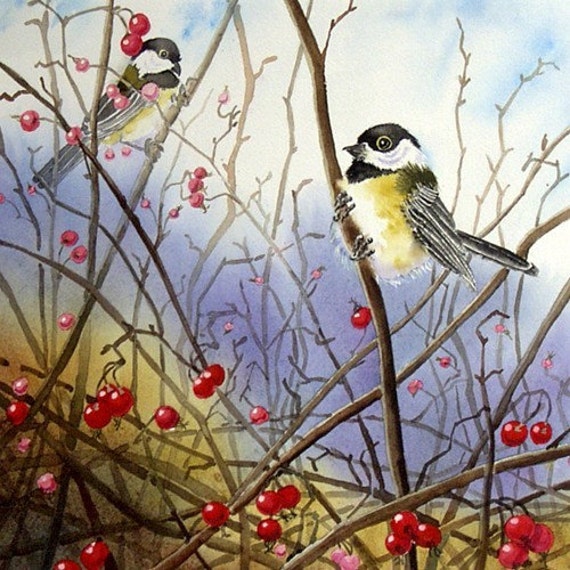 See you soon (and thanks for the birthday wishes)!
Curator Ivy