In a sort of farewell tour, this week will see a series of Things Violet Likes exhibits as I feature some of the many items in my Etsy favorites!
Things Violet Likes
A cloud and colorful raindrops makes for a whimsical accent suited to any age. Hand felted from soft Merino wool, it's part of the sweet selection of mobiles and nursery art at Pigs Have Wings.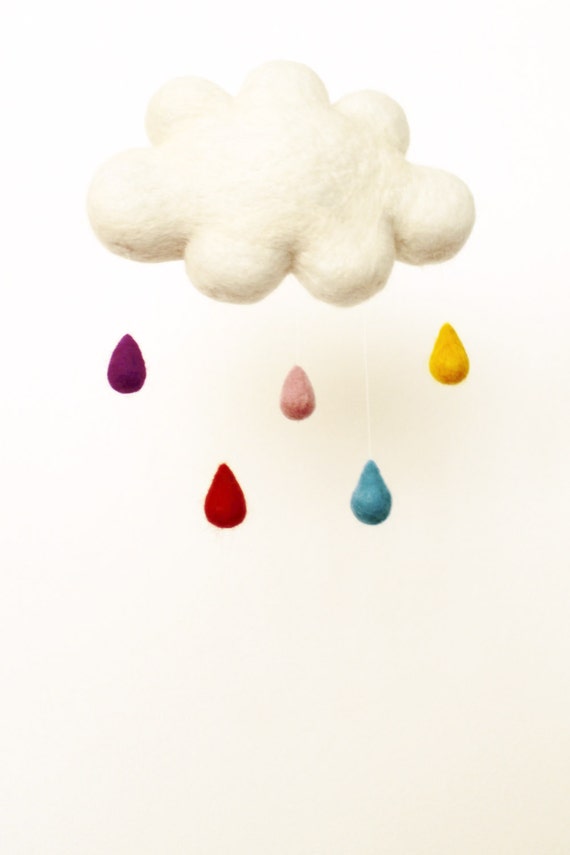 These Victorian framed silhouettes are actually buttery, spicy Earl Grey Tea flavored hard candy! Use them as cake toppers or simply enjoy as lollipops. Find them at Andie's Specialty Sweets.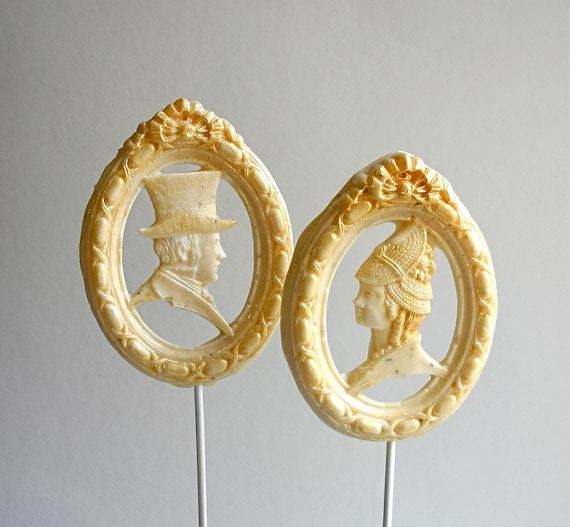 With Mother's Day on the horizon, birthstone jewelry is on my mind. This necklace from Laurel Treasures combines a handmade sterling silver pendant with an organic tree and a scattering of gemstones.


Simple and striking, this cocktail ring from Ella Scott Jewels features a large faceted Swarovski crystal. At less than $10, it's an affordable accent that goes with absolutely everything.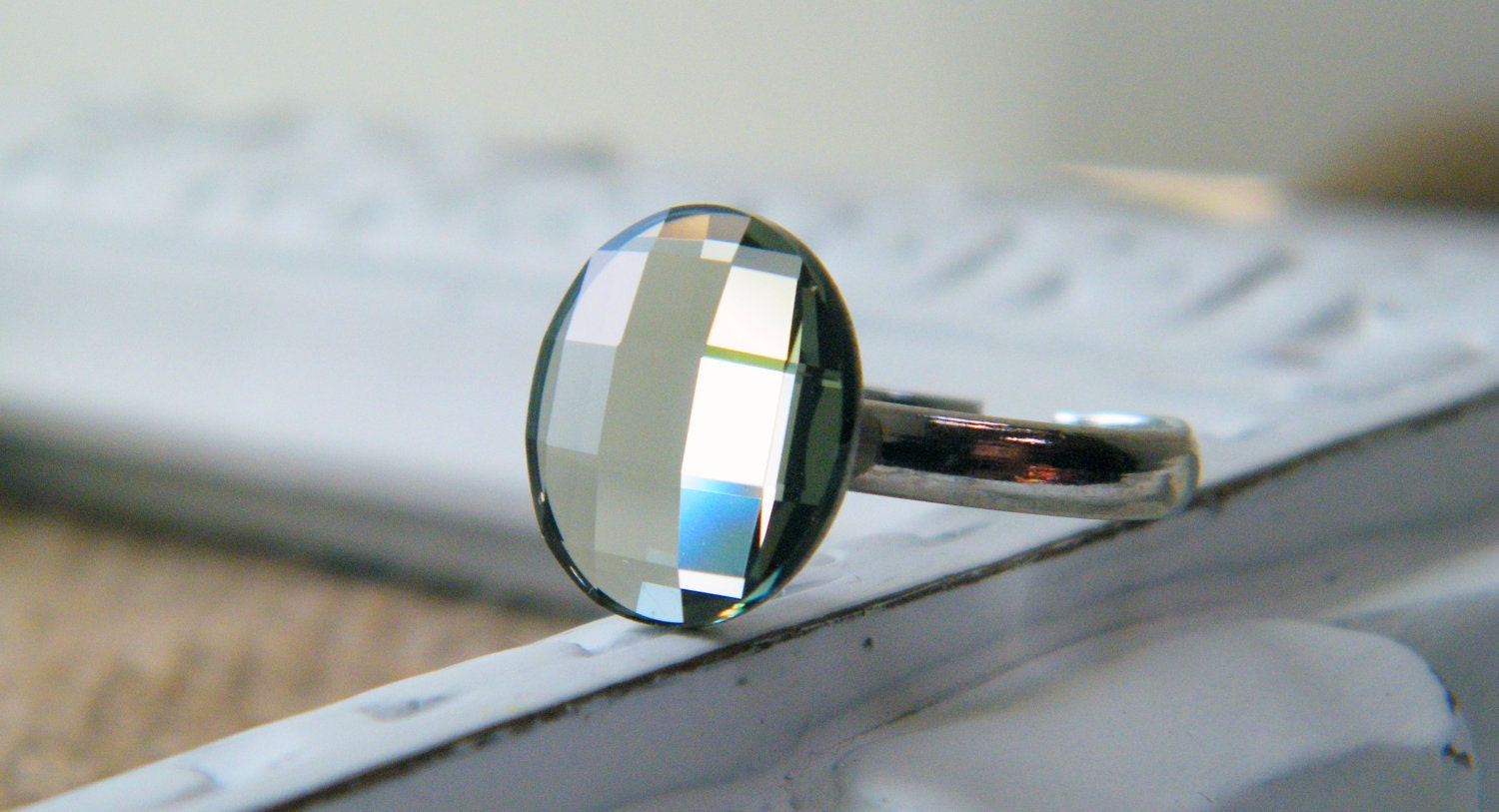 Perfect for the reader or writer in your life, this wheel thrown porcelain cup and saucer has been marked with keys from an old manual typewriter. I found it at I.N.A.E. Enterprises which is filled with functional, original pottery.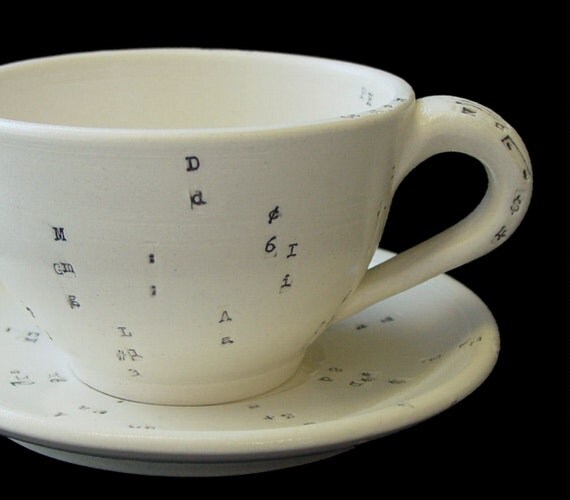 Ohio Picker has a huge selection of eclectic, vintage items like this 1960's industrial dark room timer. In perfect working order, it can sit on a table top or hung on a wall.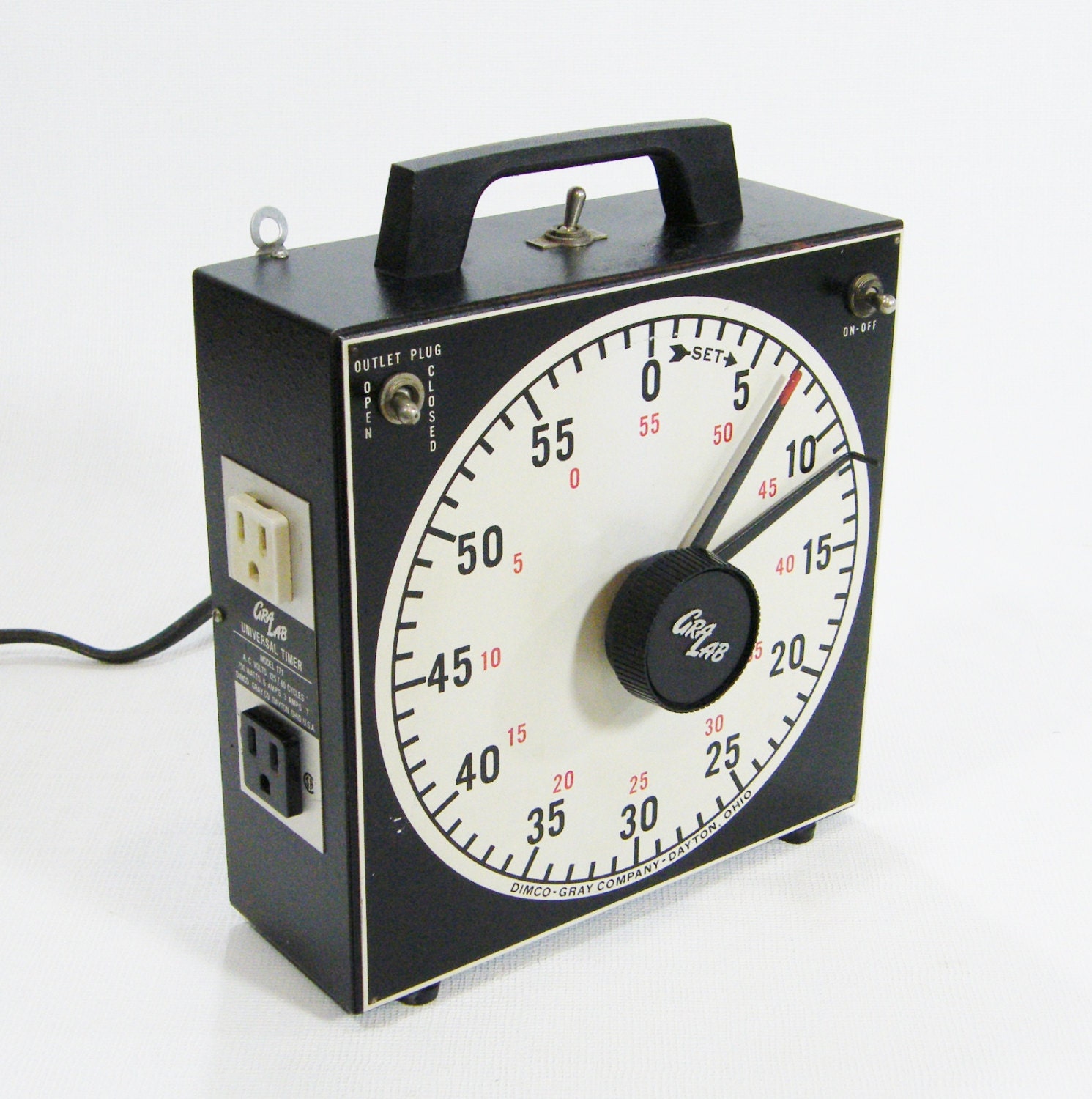 Finally, let's end with this necklace that Ink and Roses 13 refers to as Taxidermy Couture. A deep blue charm hangs from a (cruelty free) real bird bone creating a darkly beautiful and intriguing design.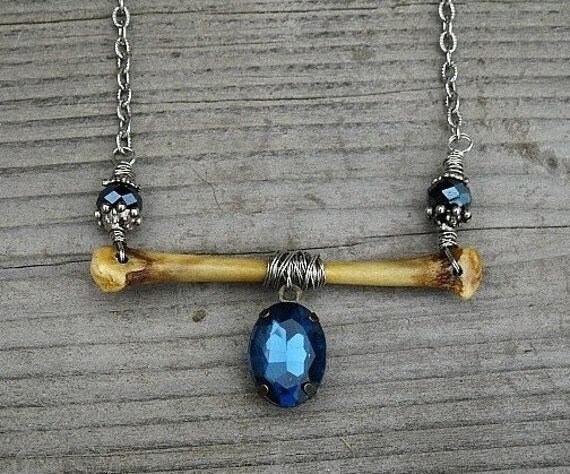 Keep on Stalking!
Love,
Curator V.
{ 4 comments }